THE CANADIAN PRESS/Ryan Remiorz
The United States edged Team Canada in the preliminary round of men's hockey at Beijing 2022.
Mat Robinson and Corban Knight scored for Canada in that 4-2 loss to the Americans at the Palais National Omnisport. It was the first Olympics meeting between the two rivals since the semi-finals at Sochi 2014.
Canada now has a record of 1 win and 1 loss in Beijing. The Canadians had won 5-1 against Germany in the opening of the tournament. They will play their final round-robin game Sunday at 8:10 a.m. ET against host China.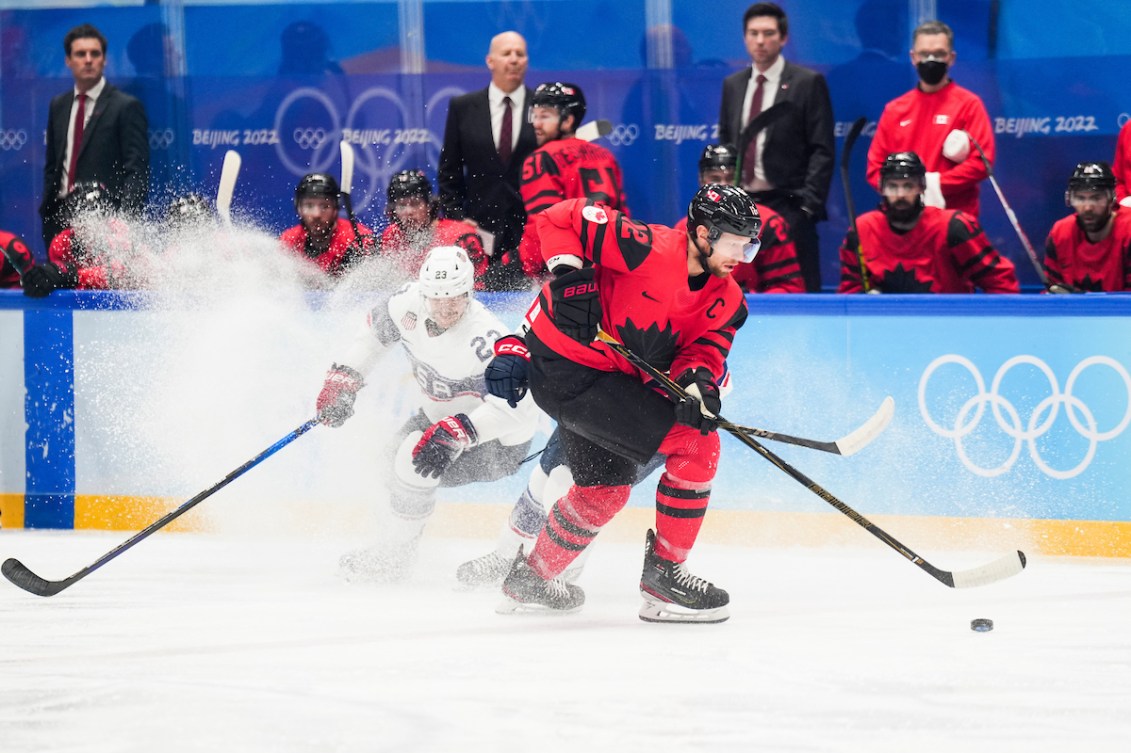 READ: Canada beats Germany in first men's hockey game at Beijing 2022
Canada opened the scoring early in the game, scoring at 1:24 into the first period. Robinson outmaneuvered Strauss Mann, whose view was partially obstructed.
The United States quickly tied the game at 2:24. Andy Miele entered the offensive zone and threw a backhand over the glove of Canadian goaltender Edward Pasquale.
Canada controlled most of the play in the first half of the first period, making 11 shots on net, as the Americans shot Pasquale three times. The Americans won momentum during the period, forcing Pasquale to make a fine pad save on a Nick Abruzzese scoring chance to keep the score tied.
Before intermission, USA managed to take a 2-1 lead when Ben Meyers scored with 1:16 to go. The second half of the period saw the Americans shoot 13 against 12 for the Canadians.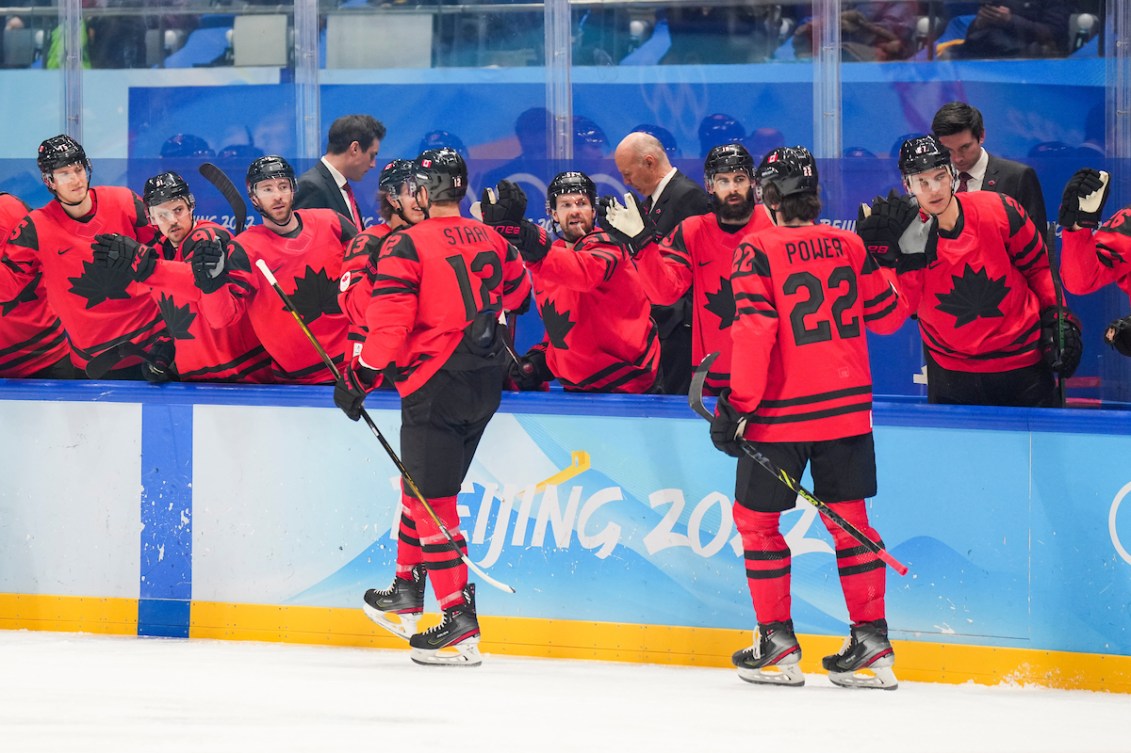 READ: By the Numbers: Canada's Beijing 2022 Men's Hockey Team
Mason McTavish came close to equalizing 43 seconds into the second period, keeping the puck in a 2-on-1 and getting there with a hard shot off the crossbar.
USA extended their lead to 3-1 at 2:37. Pasquale sent the puck behind his net and was unable to get back into position before a Brendan Brisson shot.
Knight replied for Canada at 14:13. With the Canadians shorthanded, Daniel Winnik passed to Knight to make it 3-2.
The Canadians came close to equalizing late in the third period. On the power play, a shot from Maxim Noreau was deflected in front of the net to hit the crossbar.
Kenny Agostino restored the United States to a two-goal lead at 6:13 in the third. After a Canadian turnover in the defensive zone, Agostino shot under the arm of Pasquale to make the score 4-2.
The United States received two penalties late in the third period, giving Canada a five-on-three power play by 31 seconds. Canada created a few scoring chances, including a shot on the post from McTavish, but none of those chances materialized.