During this event, the "ACHS-UC Mental Health Thermometer in Chile" was released, which It was found that one in ten people say that they are currently receiving some kind of treatment.
According to this survey, about 40% of those interviewed said they have consulted a mental health professional in their entire lives16.6% over the past twelve months and a 9.6% indicated that they were currently receiving psychological or psychiatric treatment.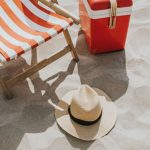 In all these cases, Proportion of women seeking counseling was higher than menwhich continues to this day, where 12.6% Dmore women He said that he is undergoing treatment, while I The figure for men reaches 6.2%.
about those who felt the need for counseling but did not, 50.3% answered that they prefer to deal with the problem without help; 48.8% said they lack funding, 48.6% said they prefer to think that the problem will resolve itself; And 33.2% said the problem didn't bother them much.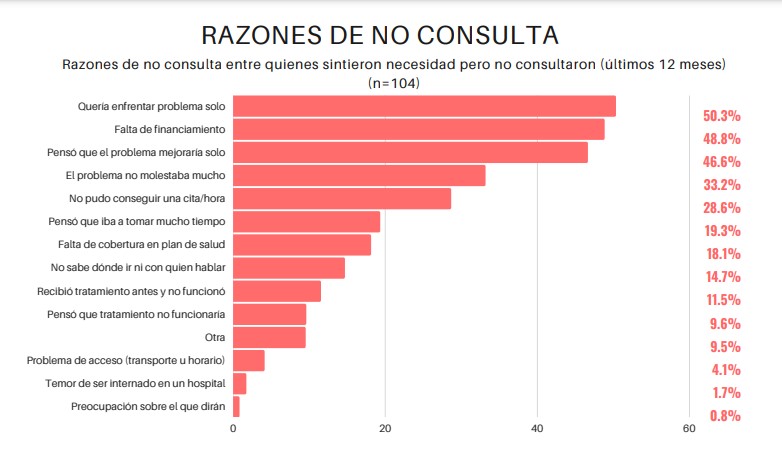 treatment effectiveness
people who Received mental health treatment in Chile during the past 12 months they were asked a series of questions Measure their satisfaction level and their emotional state.
On this, 75% said they felt "fairly satisfied", "very satisfied" or "completely satisfied",
about emotional states, 73% said the treatment has been effectiveThat is, it improved their position (a little or a lot) with respect to the specific problem that motivated them to consult.
loss Men were the ones who responded in a higher proportion that they had felt "significantly improved". (61.9% vs 47.8% in women).
Whereas Almost no worsening reported with treatmentalthough almost 26% people participated in the last 12 months Asked not to register changes or are not sure how to answer.
"With the measure of use of services included in the mental health thermometer since the sixth round, Not only is the representative information provided at the national level, unique in the country, of great public value, but it will also provide important input over time for the design and shaping of public policy. in the field of mental health," said David Bravo, director of the UC Center for Surveys and Longitudinal Studies.