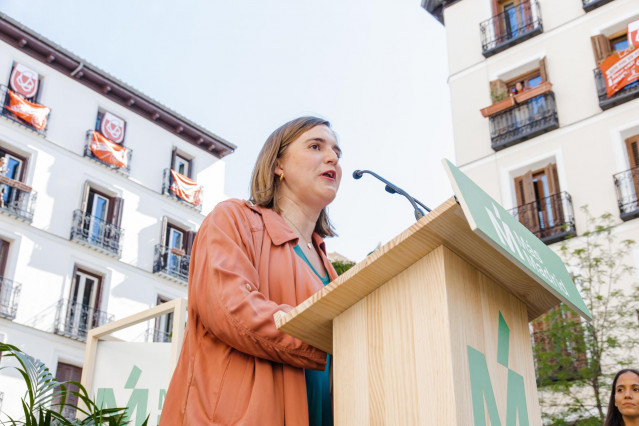 Madrid, 28 (Europa Press Television)
Más Madrid's candidate for mayor, Rita Maestre, awaits the condemnation of Vox and all the parties that are contesting this 28M election, for transphobic insults received by her partner, number 25 on Más Madrid's list for the assembly For, Jimena Gonzalez.
Gonzalez has received transphobic insults from Vox Proxies when he went to exercise his right to vote at his Chambery polling station. Jimena González, who is also the representative of Más Madrid in these elections, expressed his regret on his Twitter account. "My day starts with my school's Vox representative calling me 'this tomboy' at 9 a.m. We respect Election Day more than others," he lamented.
Mestre has condemned the transphobic attack she received and demanded an immediate apology from Vox. "At 9 a.m. today, when he was able to vote, a representative of the extreme right made openly transphobic, openly offensive remarks directed at him, and I expect that condemnation not only comes from that political force. but also from all the political forces that are presenting themselves in these elections in Madrid", Mestre demanded of his electorate.
Mestre has stressed that "Madrid cannot be a city where transphobia and hatred dominate political discourse and political action". He claimed, "Let's defend the right of all people to liberty."
"I expect the condemnation of all the political representatives who are presenting themselves in these elections today. They must condemn this transphobic attack loudly, clearly", he said, calling Madrid "a free, egalitarian city in which everyone can be". what they want to be".
Images available on Europe Press Television
Download URL: https://www.europapress.tv/internacional/773369/1/maestre-espera-condena-vox-todos-partidos-insulto-transfobo-companera
Contact telephone 91 345 44 06