KONTAN.CO.ID – A shower of meteorites will decorate the night sky in Indonesia, want to see? You can observe the Alpha-Capricorn and Delta-Aquarid meteor showers over the territory of Indonesia starting July 29, 2022.
Before July 2022 kicks off, it seems you can't miss this one celestial event. More often than not, celestial phenomena often attract the attention of many.
Including those of you who might be curious to see what other objects in the sky are apart from the stars and the moon.
Speaking of celestial events, there is an Alpha-Capricorn and Delta-Aquarids meteor shower occurring in late July 2022.
According to Brin's official website, brin.go.idIn its official release, the meteor shower event occurs in the southern sky and can be seen from the region of Indonesia.
For additional information, a meteor shower is an annual astronomical event that occurs when several meteors appear to move alternately from a fixed point in the sky.
Resembling a shooting star, the term meteor shower is often associated with this phenomenon. Despite all this, shooting stars are not really shooting stars.
Read also: NASA Ranks Asteroids Until 4x Football Fields Get Closer to Earth, Dangerous?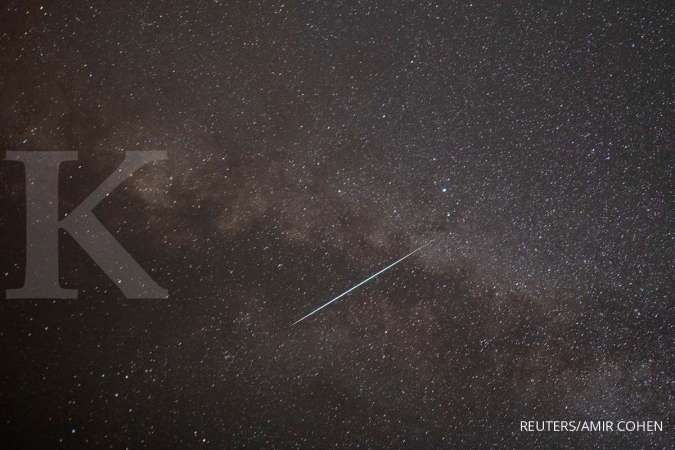 To discuss the meteor shower, lead researcher in astronomy and astrophysics at the National Research and Innovation Agency (BRIN) Thomas Jalluddin explains the phenomenon.
The first is the Alpha-Capricorn meteor shower. ANSA can observe this celestial event starting at 20.00 WIB on the eastern horizon on 30–31 July 2022.
The best time to view the Alpha-Capricorn meteor shower is after midnight in the southern sky. It is estimated that about 5 meteors are seen passing through the sky every hour.
This meteor shower comes from the dust cluster of comet 169P/NEAT that passed by Earth.
"Comet dust that is smaller in size enters Earth's atmosphere and burns like a shooting star," Thomas said.
"Even though the number of meteors is small, sometimes this meteor shower shows bright meteors from the remains of a large comet," he said.
Read also: Perseid meteor shower event begins, runs through mid-August 2022
The next meteor shower is the Delta Aquariids, which can also be seen on the eastern horizon on 29-30 July starting at 23.00 WIB.
This meteor shower will reach its peak in the southern sky at around 02.00 WIB.
"This meteor shower displays dozens of meteors per hour. Comet 96P/Macholz dust is suspected to be the source of this meteor shower," Thomas said.
According to Thomas, the near-simultaneous meteor shower made the event a highlight for sky observers in Indonesia.
If conditions are dry and without the interference of moonlight, meteor showers make observations more interesting.
If you are interested in watching this meteor shower event, choose an observation location that is least disturbed by light and the southern sky viewing area is not disturbed by trees or buildings.
Observing meteors without equipment actually broadens your field of view, so you don't need to use binoculars or binoculars if you don't really need it.
Before closing the discussion on this celestial event, some may wonder "Is this meteor shower dangerous?"
Thomas confirmed that the meteor shower was completely harmless. The remaining dust of the comet burns up at altitudes above 80 km.
How are you interested in watching the meteor shower event in late July 2022?
See other news and articles on Google News