In the Courtyard de Honor of the National Palace, President Andrés Manuel López Obrador and the Prime Minister of Canada, Justin Trudeau, were honorary witnesses to the signing of the memorandum by Foreign Minister Marcelo Ebrard and Canada's Minister of Foreign Affairs Melanie. Jolie.
Canada and Mexico share a common identity as nations with rich indigenous heritage, and both are on a path of reconciliation with indigenous peoples. both countries Recognize that the inclusion and participation of Indigenous communities They are essential for promoting full and sustainable development in the long term as well as promoting self-reliance, prosperity and well-being in the region.
Renewal of MoU reaffirms commitment of both governments To strengthen cooperation on indigenous issues To achieve genuine inclusive development that improves their income and quality of life without losing their cultural identity.
based on the recognition, respect and effective exercise of their fundamental rights as subjects of public law, as well as their autonomy, self-determination, forms of organization, the protection of their lands, territories, natural resources and ancestral culture.
INPI's general director, Adelfo Regino Montes, explained that it aims to have both examples. Strengthening respect for and promotion of the political, social, economic, spiritual and environmental rights of indigenous peoples,
To this end, they considered it important that both nations seek mechanisms that would guarantee the exercise and implementation of the rights of indigenous peoples.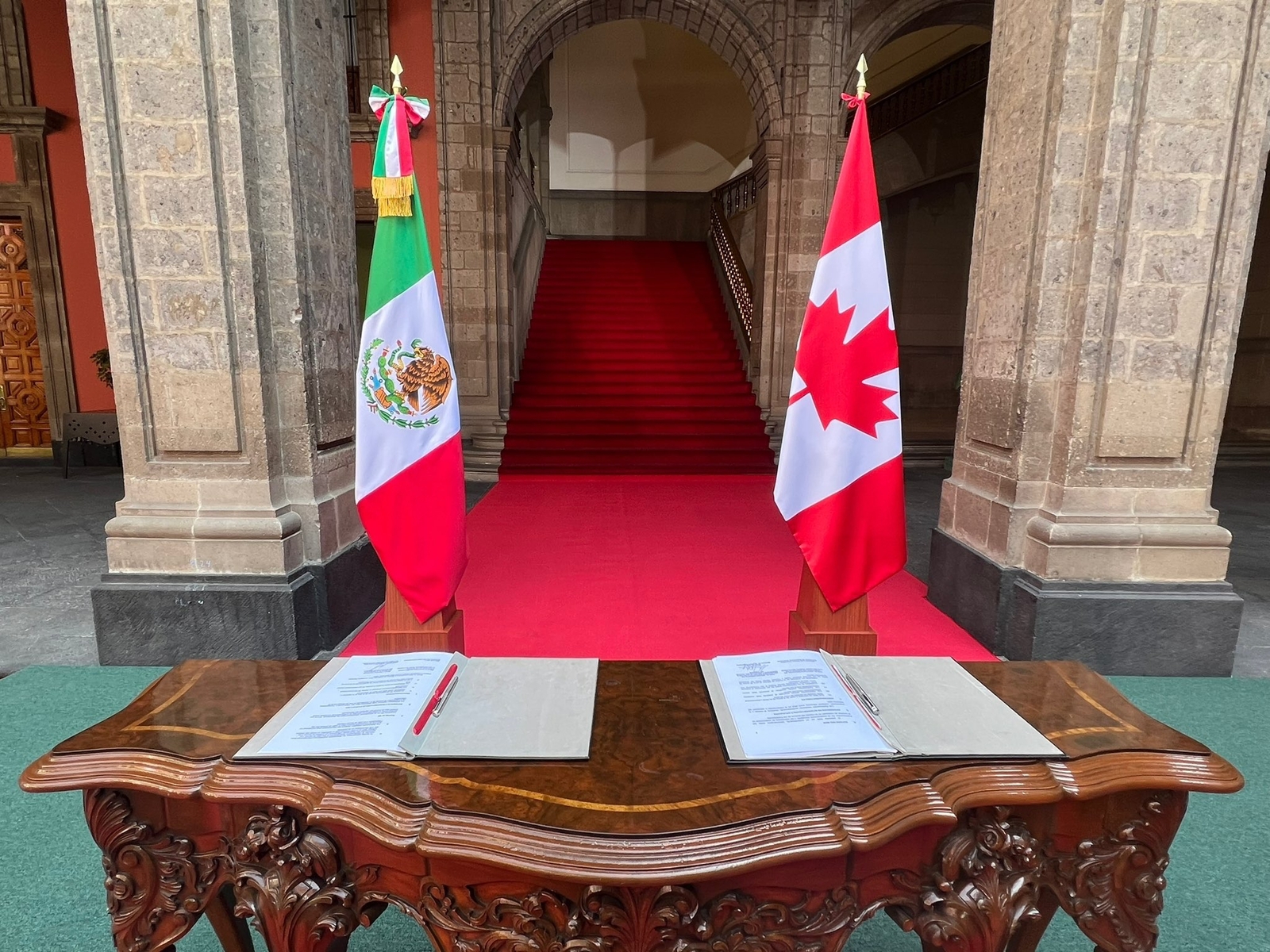 indigenous bilateral agreement
Mexico and Canada agreed to allow exchange of information of their indigenous peoples To facilitate the development of policies, programmes, projects and strategies that seek to ensure the exercise and implementation of their rights with the protection of personal data in accordance with relevant national laws.
With this signature, cooperation is strengthened in matters related to the rights of indigenous peoples and the improvement of their quality of life in the respective countries through the design of a mechanism that facilitates the exchange of good practices, information, experiences and knowledge. Provides facility provided, prevent it route Strengthening respect for and promotion of the rights of indigenous peoples Mexican and Canadian.