Hamurabi Gambo Rosales, director of the Zacatecan Council of Science, Technology and Innovation (COZSIT), said Mexico needs to innovate and develop technology that has added value and thus generates economic growth, which requires inculcating science in children. It is necessary to promote. Young age, age through the education system.
– advertising –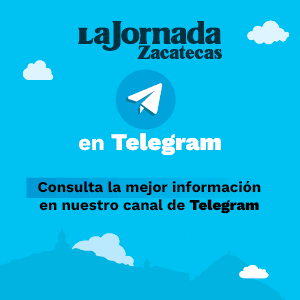 "If we as a country want to move to a competitive level, we also need the commitment of the youth, the commitment to learn to develop technology and for that to solve the problems in our society. That is the challenge," he said. Told.
For example, he explained that a car manufactured by a well-known German company has a market value of about 400,000 pesos, but if the necessary technology had been developed in Mexico, the same vehicle could be manufactured for 80,000 pesos.
He explained that the car is worth 4 or 5 times its actual cost because "what we're paying for is German engineering, so the challenge is to create conditions for Mexico to develop the technology for production". .
Gambo Rosales said that "Mexico is not a developed country, nor is it an underdeveloped country, but we have to make the leap we need to move beyond the thirteenth economy."
"This Administration"
bet on the young
to change
Zacatecas. science in
In this regard, he said that the State Government is committed to promote scientific and technological development and with the youth receiving the National Award, favorable results are gradually emerging.
In other words, he stressed that it is common to observe the link between youth, mobility and quality, which is why this administration will bet on youth to transform science in Zacatecas and provide opportunities for all.
In this sense, he pointed out that courses, workshops and other activities for children and adolescents are regularly organized in KozSit, to give added value to their training at the basic or higher secondary level.
Gamboa Rosales noted that these initiatives have been taken because many key programmers seek certification on different platforms, so "we are moving towards that, but within excellence in technical and scientific knowledge."