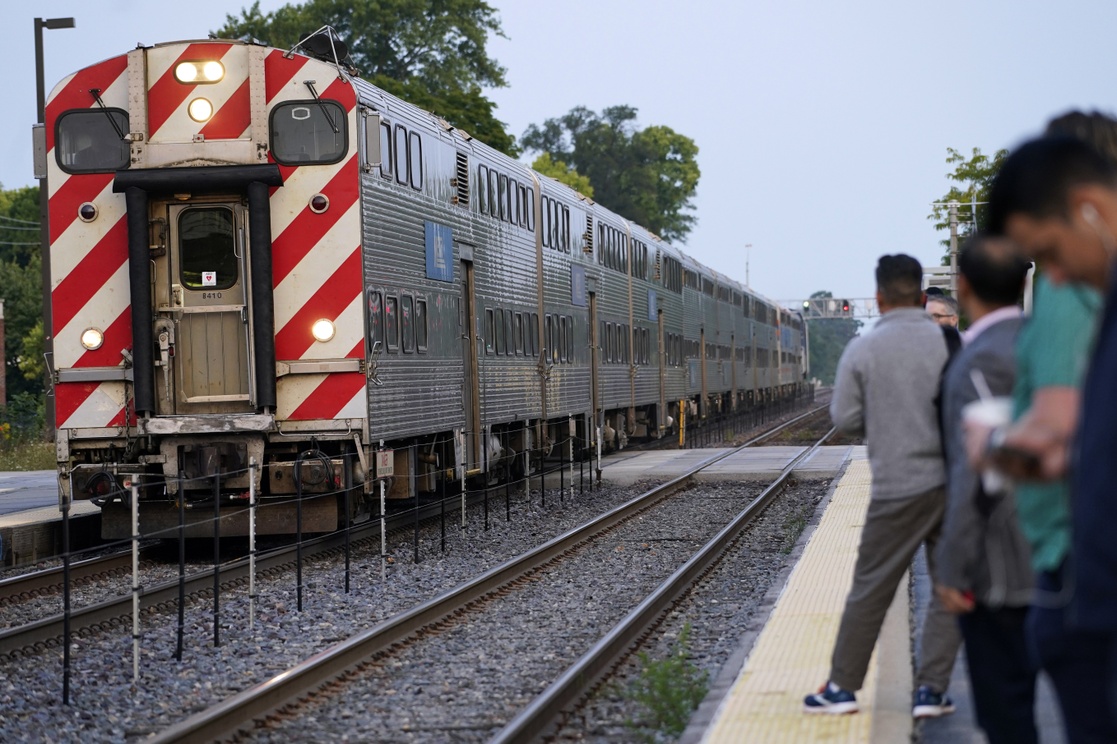 Association of American Railroads was already preparing to go on strike with the stoppage of 7,000 trains ( Associated Press)
Railroad strike was already announced when the agreement signed in Washington came out
The agreement was snatched from the federal government at the last hour before the start of the strike already announced by the entity that organizes North American railroad workers. The agreement was signed this Wednesday (14) during a meeting at the Department of Labor in Washington.
The strike, already scheduled for Friday (16th) and which would affect 7,000 trains – affecting the entire production chain and transport users – and would cost US$ 2 billion a day.
In a statement on Thursday (15), President Joe Biden – who even appointed an arbitration panel in July, to put an end to the movement – ​​assured that from the signed agreement, "railroad workers will have better salaries, better conditions of work and peace of mind regarding health insurance".
The shutdown threatened to disrupt not only freight but also passengers, two months before legislative elections on Nov. 8, in which Biden's Democratic Party could lose control of Congress midterm. Therefore, the president tried to roll up and capitalize on the advances made by railroad workers, publishing on the White House page that "the agreement in principle reached marks an important victory for our economy and for the people of the United States".
"Moments ago, after more than 20 consecutive hours of negotiations at the Department of Labor, railroads and union negotiators reached an agreement in principle that balances the needs of our nation's workers, businesses and economy," tweeted the Secretary of Labor of the United States. USA, Marty Walsh, evidencing the level of resistance of the White House to reach any understanding with the vital sector of US workers>.
SNOW BALL EFFECT
The fact is that the mobilization came with a snowball effect, raising the tone for the just demands and growing on all sides. In anticipation of the strike, national rail operator Amtrak had already canceled passenger lines, with farmers and retailers warning of the impending chaos a shutdown would wreak on the supply chain already compromised by the Covid-19 pandemic. Voters voice their concern about steadily rising prices, which have been a constant scourge with annual inflation hitting a four-decade high.
In addition to the salary issue, unions expressed their concern about the issue of time off and sick leave, with railway workers warning of the fact that they have to work for long periods due to lack of personnel.
According to the president of the American Federation of Agricultural Agencies, Zippy Duvall, the fact is that "there is no substitute for transporting products". The same opinion is shared by the National Retail Federation (NRF), which called the freight train "crucial for the retail supply chain".
According to NRF Executive Director Matthew Shay, there was no other way forward as "the timing exactly coincides with the peak of the shipping season for the winter holidays". "A railway strike at this point would be a significant inflationary blow to an already reeling economy," he concluded.