Grupo Adisur is preparing for the rest of the year the launch of three new ventures and the second phase of Flats del Parque.
Grupo Edisur announces that it is launching more than 800 residential units in Manantiales and is making a new progress in offering services to this large neighborhood: Las Quinchas along the Gastronomic Walk; Manantiales Club in operation; Commencement of work on a commercial corridor with Fasta School and Active Campus.
"We are really excited and amazed with Manantiales, it outgrows us every day. A constant movement and dynamism is generated between neighbors, investors, institutions, to continue to create value-adding propositions that are sustainable remains attentive. With residential options today", highlighted Gonzalo Parga from Grupo Edisur.
pitches
1- New Urbanization: 680 lots. For project number 40 in Manantiales, the developer reserved something special: an urbanism with a residential profile of 400 square meters in the heart of Manantiales II. The neighborhood is crossed by La Cañada, which will be transformed into a park in the form of Mantiels I, with a doubling of the dimensions, especially in this area. In this area is the Club Manantiels, already in activity, with 100 students from the Dieuf Soccer Academy; the Fasta Santo Cura Brochero school, which begins its work this month, and the Ateneo Juventus, an institution oriented towards Christian values.
2- Flats del Parque: 80 new apartments. With two towers already completed and the third in great progress, the developer begins the second phase to commercialize three more towers, which complete the venture. In addition, progress can already be seen in project amenities such as barbecue areas and pools.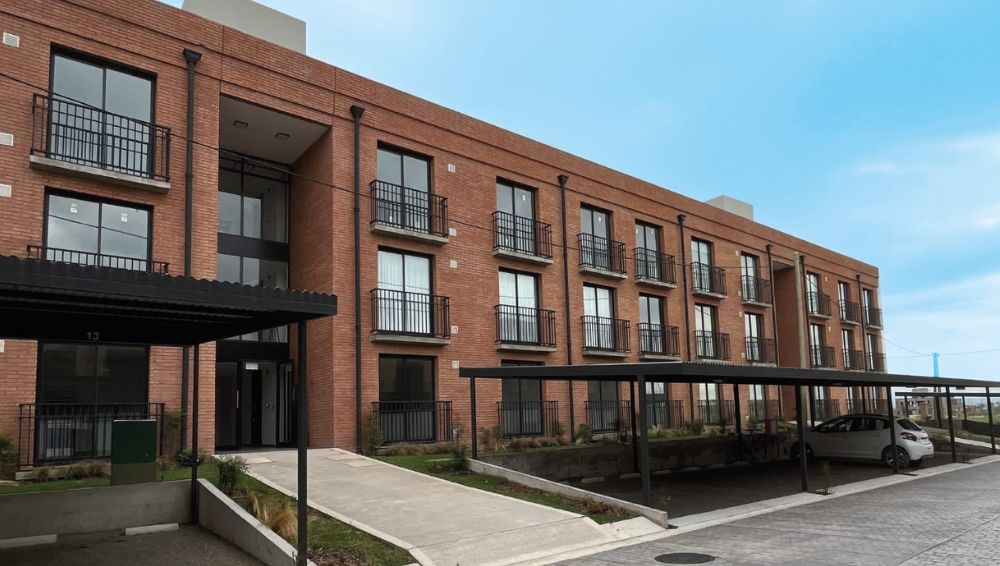 Flat del Parque, with an industrial impression in the brick façade, consists of 1, 2 and 3-bedroom units with garages, suitable for financing with Tu Casa Banker Credit.
3- Casonas de San Benito: 40 apartments in a "mixed" project with residential and commercial use. The first of three towers with 1, 2 and 3 bedroom apartments on the ground floor and 5 commercial premises is in the completion stage. The project is close to the Grupo Edisur Corporate Building and opposite Parque La Canada.
4- Costas Studio: 40 new offices and premises. In a proposal aimed at professionals, the project comprises five blocks of 500 square metres, comprising four shops on the ground floor and four offices on the top floor, as well as parking. Consolidation through mortgage loan.
financing
Grupo Adisur has the support of the Banco de Córdoba, as on other occasions, after signing an agreement for the purchase of apartments in Flats del Parque. The developer has started 30 operations out of which 75 per cent has already been completed and the balance is under analysis by the financial institution. Similarly, the company is awaiting financing approval with mortgage loans for four more ventures among houses and apartments, comprising some 60 units.