The Italian brand "does it again" with the launch of the V100 Madello and after making initial approaches to it during its presentation, For us it is clear where Moto Guzzi wants to go in terms of innovation, performance and technology supported by a robust and competent engine.
Moto Guzzi V100 Mandello: mechanics
Starting from a familiar 1,042cc engine, the V100 Mandello adds a number of technological improvements and aerodynamic innovations that allow it to go even further. To date it is positioned as the only motorcycle in the world with adaptive aerodynamics.
Engine: V-Twin with 90° displacement and 1,042 cm³
Brakes: Brembo with double discs, 320 mm at the front and 280 mm at the rear.
Riding modes: 4 (Sport, Road, Rain and Tour).
Moto Guzzi V100 Mandello: innovations and technology
As I already mentioned, Moto Guzzi's work in the wind tunnel allowed them to achieve the maximum and best performance for which various physical components and electronic settings have been added:
Automatic wind protection (reduces resistance on the conductor by 22%)
Each driving mode has up to four setting levels: MGCM (Moto Guzzi Engine Control), MGCT (Moto Guzzi Traction Control), MGCA (Moto Guzzi Aerodynamic Control) and MGCS (Moto Guzzi Suspension Control).
Electronic flaps in the intermediate area of ​​the tank that adapt depending on the driving mode and/or speed.
6-Axis IMU Architecture: Manages motorcycle lean, cornering ABS, stability and traction control.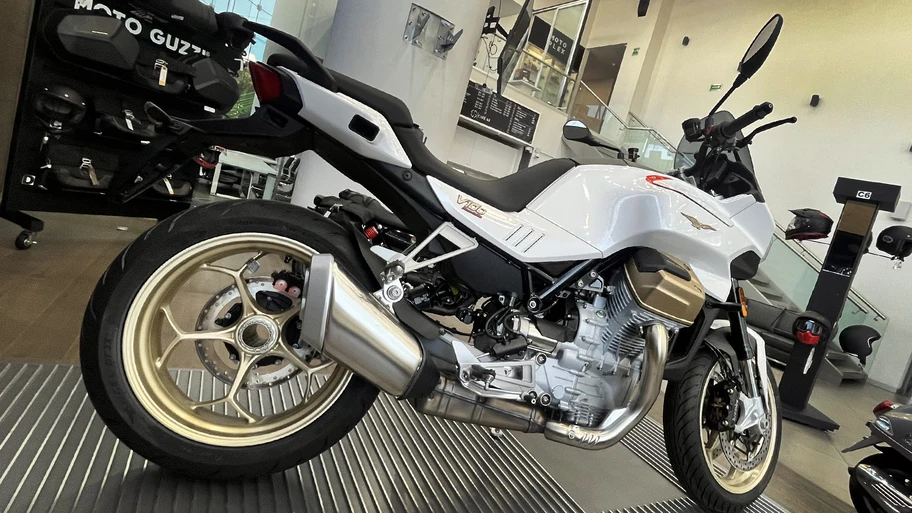 Moto Guzzi V100 Mandello: Design
Visually we can tell The V100 Madello awakens the nostalgia of the legendary Moto Guzzi Le Mans 1976 but refined with current design and material application techniques
It is robust but well defined without reaching unwarranted musculature.
The driving position feels relaxed and ergonomic
The fairing is a reference to the Le Mans 850 III
Headlights with eagle-shaped daytime running lights and full LED lighting.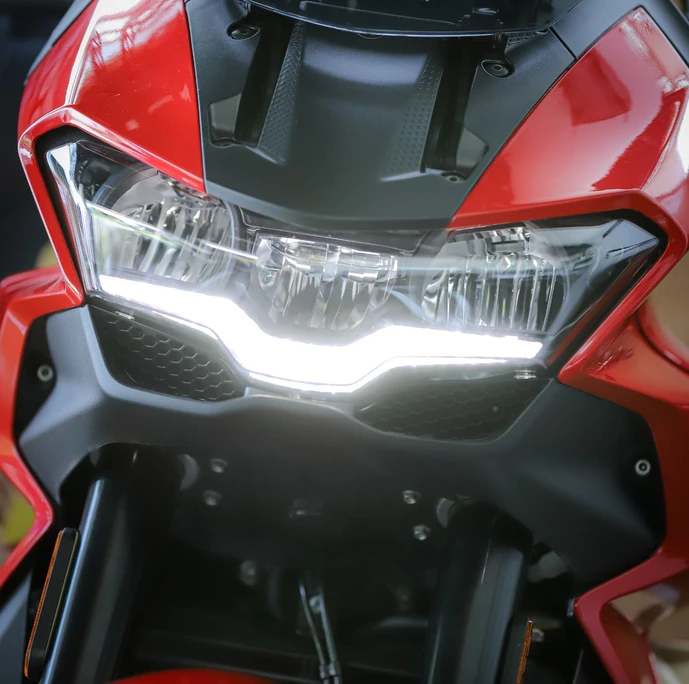 Moto Guzzi V100 Mandello: price
395,000.00 MXN.