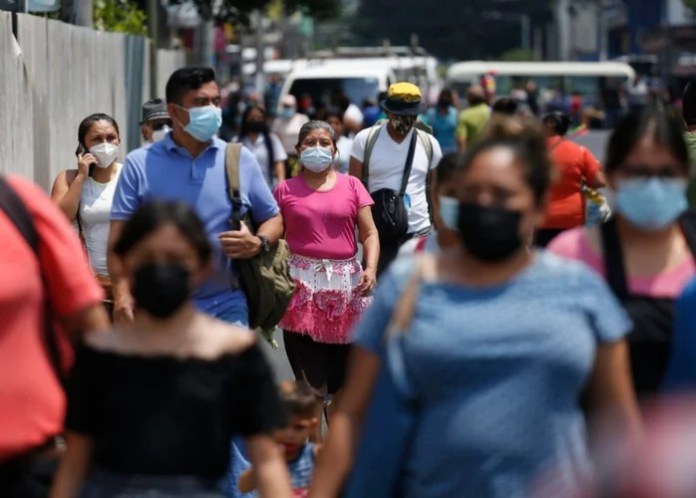 The Guatemalan Institute of Social Security (IGSS) informs the directors of various health centers about the epidemiological alert made by the Ministry of Public Health and Social Assistance (MSPAS) for the Omicron BQ.1 subvariant, known as the "Hound of Hell". is known in ,
The circular states that as a result of the risk of the presence of the subvariant in the country, the Health through the Department of Epidemiology issued an alert to maintain and strengthen actions in the public and private sectors.
These tasks of epidemiological surveillance include the intensification of surveillance, prevention and control actions in the population, as well as the timely identification and active search for cases in silent municipalities or with an increase in cases per 100,000 inhabitants.
Because of the name that was popularly given to him, Coma clarified that it is "theatrical". Learn here https://t.co/RHZ0Sju4wb

— La Hora Newspaper (@lahoragt) November 25, 2022
They will ensure timely registration and notification action at COVID-19 diagnostic centres, guarantee availability of supplies for this action, as well as dispatch of samples to laboratories, he added.
They will augment national-level contact tracing strategy and follow-up of outpatient cases, as well as dissemination in areas of impact and "clinical-epidemiological" characterization of cases.
The unit dispatches health personnel to monitor and disseminate data on hospital bed occupancy percentages with an emphasis on data in intensive care units, identification of clusters for containment actions, treatment and prevention of cases, as well as for national health Raises samples for analysis. the laboratory.
other actions
The MSPAS urged national and local dissemination of the risk of transmission represented by COVID-19, especially Omicron subvariants and which may influence the increase in severe cases and possible deaths.
In addition, they called for strengthening information, education and communication actions focused on prevention.
#Updates, #MSPAS Reports laboratory confirmed cases on the status dashboard as of November 25, 2022 #COVID-19 in Guatemala.

From 00:00 to 23:59 on November 24, 2022.
Enter https://t.co/sVrE3dBXVK pic.twitter.com/vHgd9lEbIQ

– Ministry of Public Health (@MinSaludGuate) November 25, 2022
about version
Sergio Velasquez, a pediatrician at the Juan José Arevalo General Hospital, explained that the variant was detected primarily in Europe and is currently dominant in that continent as well as in the United States, Mexico and Canada.
"In Guatemala we already have data that this variant has already been introduced," said Velasquez, who stressed that the symptoms caused by the subvariant are similar to the previous ones.
Symptoms include sore throat, fever, runny nose, malaise, chills, diarrhoea, headache as well as a person feeling a little weak or not wanting to do anything.
"In younger patients it can detect loss of appetite, vomiting and decreased intake in a breastfed patient and this can lead to dehydration in the patient," he stressed.
recommendations
On the same lines, the pediatrician from the above hospital belonging to IGSS stressed that, if any of the above symptoms occur, people should go to the nearest care center for evaluation and to rule out the presence of COVID-19. needed.
"Thus the best thing we can do to prevent disease is vaccination, two doses are recommended and then two booster doses, depending on the disease you may present with," he stressed.
#MSPAS Reports the number of people who have received the first dose and the full schedule of vaccines against #COVID-19,

View data updated every 24 hours here. https://t.co/g7sm9SkrhF#PlanVacunaCOVID19 pic.twitter.com/LN2r7DsIiN

– Ministry of Public Health (@MinSaludGuate) November 25, 2022
She added that it is important to consult with a doctor about how many booster doses are needed, in addition, she made the following recommendations:
Social distancing.
Wear a mask where there are conglomerates.
Washing hands for at least 20 seconds.