(dpa) – the world of tourism It featured a number of innovations, including the opening of a horticulture project in Canada, the adaptation of the Old City of Jerusalem to travel in a wheelchair, and new transatlantic air connections.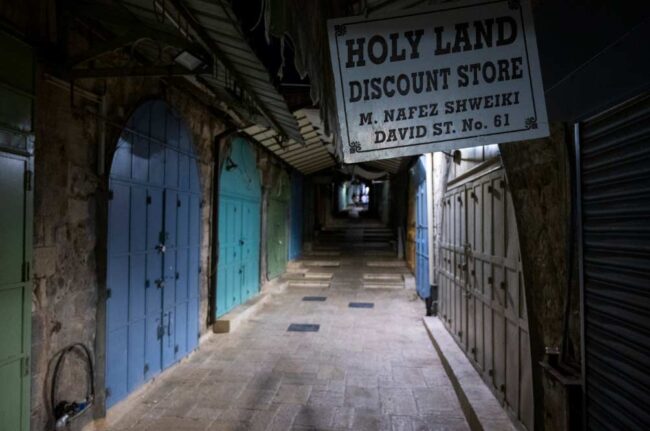 Norwegian Atlantic Airways and Ryanair add new routes
Norwegian airline Norse Atlantic Airways announced new flights transatlantic, The low-cost carrier covers a route that connects Fort Lauderdale (Florida, USA) to Berlin (Germany) non-stop, three times a week, with tickets starting at 235 euros ($250) each way. There are
Irish Ryanair, on the other hand, revealed that as of January 27, 2023, it will add a new connection between Malta and Germany. The flight will depart from Memmingen to the Mediterranean island. Thus, this southern German city will be the fifth German airport with direct flights to Malta.
Jerusalem's Old City becomes more wheelchair accessible
The Israeli Traffic Office announced that the Old City of Jerusalem has adapted many of its streets to be accessible to wheelchairs and the visually impaired.
Work was also done to adapt the historic stone streets of the Via Dolorosa, the Via Crucis of Jesus Christ.
This means that 95 percent of the city is now accessible to people with disabilities, including entrance fees to tourist sites such as the Western Wall, the Church of the Holy Sepulcher and the Mount of Olives.
Alley ramps provide access for wheelchair users and parents with prams. Instead, steep slopes were leveled and railings were installed, as well as toilets without barriers. Access is further simplified with the help of apps.
Diversity Gardens garden project opens in Winnipeg
The local tourism office reported that the horticulture and horticulture project "The Leaf – Canada's Diversity Garden" was inaugurated in Winnipeg, the capital of the Canadian province of Manitoba.
The outdoor areas had already been inaugurated last summer, and now the inner gardens have also been opened. The project is located in Winnipeg's Assiniboine Park.
The gardens are intended to be a meeting, learning, celebration and recreation place for the people Winnipeg residents and visitors.