New Zealand (NZ) will bar all non-citizens over the age of 17 from entering the country from 1 November if they have not been fully vaccinated.
"To further reduce the likelihood of the virus passing through our border, we are introducing a requirement for air travelers aged 17 and over, who are not citizens of New Zealand, to have full access to New Zealand. There is a way to be vaccinated," COVID-19 Response Minister Chris Hipkins said in a statement. "This is an important step in our strategy to reunite New Zealand."
Once they disembark, passengers must declare their vaccination status and present proof of vaccination or medical exemption.
A full course of any one of the 22 COVID-19 vaccines approved by the government or authorities, with the last dose at least 14 days prior to arrival, would suffice at this stage, the statement said. Guidance will also be created on what would qualify as proof of vaccination or exemption.
All passengers will still have to undergo a 14-day quarantine, and all, except in exempt locations, must provide a recognized negative COVID-19 test result within 72 hours of their first scheduled flight.
Hipkins said most people entering New Zealand are already reporting that they have been vaccinated, and that the requirement would only formalize the process.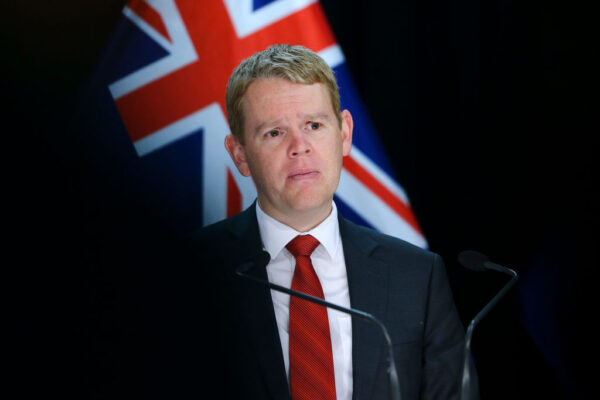 "This requirement will be an interim measure while development continues on the Traveler Health Declaration System, which will introduce the ability to digitally verify the vaccination status of people arriving in New Zealand," he said.
Those who fail to present proof of vaccination may be subject to a violation notice, which currently carries a maximum fine of $4,000 (US$2,775).
The new government requirement comes as Air New Zealand announced that all customers aged 18 and over traveling on its international network must be fully vaccinated starting February 1, 2022.
"Vaccination against COVID-19 is the new reality of international travel – many of the destinations Kiwis want to visit are already closed to unvaccinated visitors," said Air NZ CEO Greg Foran. "Making vaccination mandatory on our international flights will give both customers and employees peace of mind that everyone meets the same health needs as they do."
Air NZ will require all employees traveling on board to be fully vaccinated as part of its health and safety measures.
"As with anything, there will be some who disagree," Foran said. "However, we know this is the right thing to do to protect our people, our customers and the wider New Zealand community."
Travelers who have not been vaccinated will have to submit proof of medical exemption.
Currently, about 79 percent of kiwis have received at least one dose of a COVID-19 vaccination, and 48 percent are fully vaccinated.
.
This News Originally From – The Epoch Times