,

,
On December 17, 2021, Kim Jong Un celebrated the 10th anniversary of his rule since taking power in 2011 upon the death of his father, General Secretary Kim Jong Il. Following in the footsteps of his father and grandfather, Kim Jong Un consolidated his rule. Politics of fear, annihilation of political opponents, and even their blood relatives.
While he sells the illusion of nuclear disarmament on the international stage, especially when crossing swords with the Trump administration, back home he portrays himself as a "people-first" leader, sometimes even tearing the public down. shows.
Phrases like "Kim Jong Unism" and "Supreme Leader" have recently surfaced in North Korea as the regime escalates its tyranny.
How Kim Jong Un paved the way for coming to power
On a snowy day on December 28, 2011, Kim Jong Un and seven of his closest advisers, including his uncle Jang Song Thak, deputy chairman of the National Defense Commission, took his father's body to the Kumsusan Memorial Palace, where it was zero. was below nine degrees Celsius.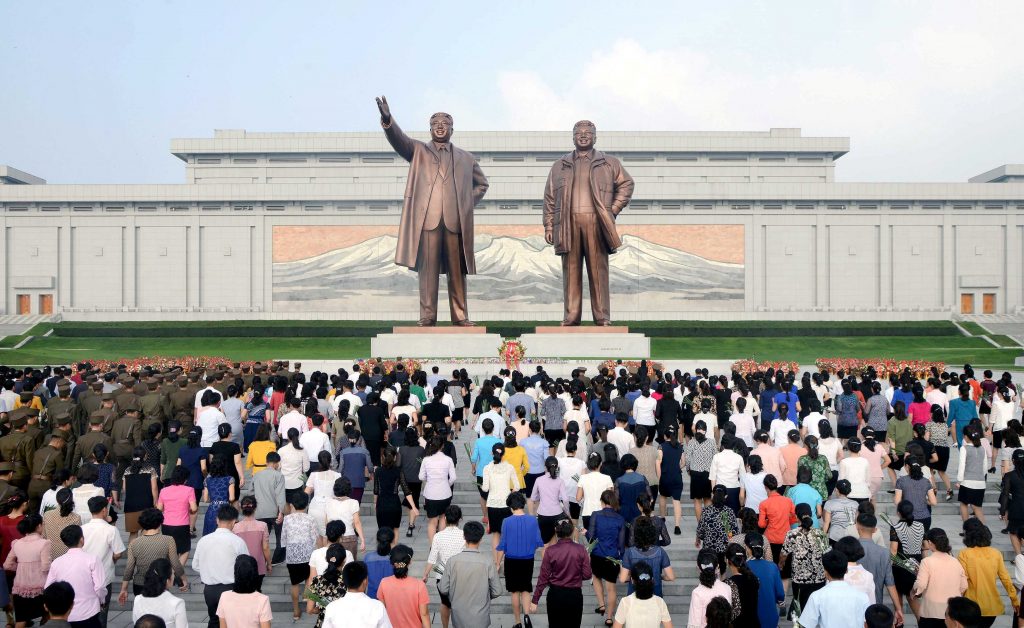 Of the seven advisers, only two who retired without incident were Kim Ki Nam, the then party secretary, and Cho Thae Bok, who was the chairman of the Supreme People's Assembly. Kim Yong Chun, former minister of the People's Armed Forces, has died of natural causes.
The fate of the other four advisors was bleak. Jang Song Thak was accused of state sabotage and executed two years later. The Chief of the General Staff of the Korean People's Army Ri Yong Ho and First Deputy Minister of State Security Woo Dong Cheuk were removed. Kim Jong-Gak, the first deputy director of the General Political Bureau, was just sacked.
In addition, Kim Jong Un's older half-brother Kim Jong Nam was murdered at the international airport in Malaysia in 2017 along with a VX nerve agent by a woman hired by the North Korean leader's agents.
Purge, Prison, and Terror
Political purges and prison camps are the sources of power for the Kim family. Terror is its policy by which it binds the authorities to allegiance through arrest, torture, purification and execution.
The first purge in North Korea was President Kim Il Sung's great annihilation of the South Korean Workers' Party of South Korea faction, which began in 1953. He killed leaders of the Korean communist movement who were visiting North Korea, including a leader from Pakistan, Hon Yong. Workers' Party of South Korea, accusing them of being "spies of American imperialists".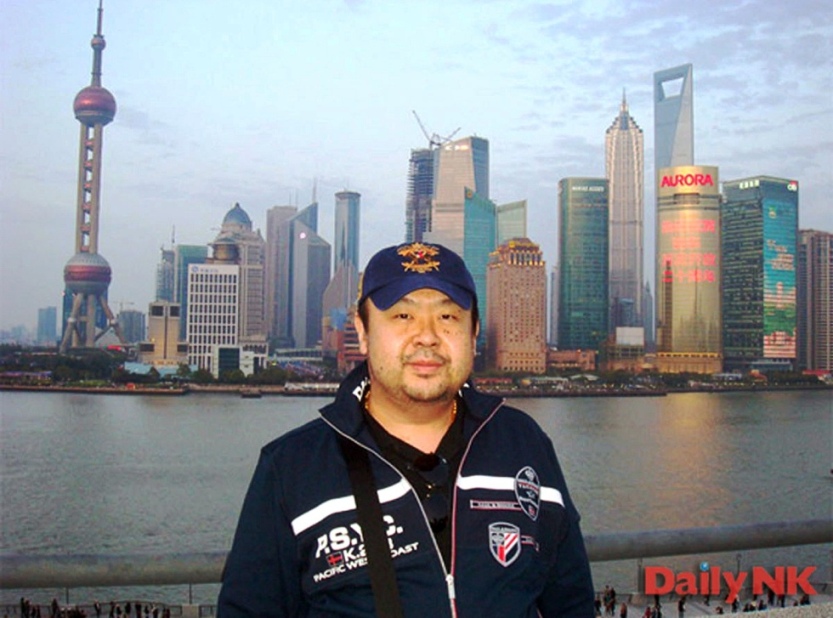 He also built political prison camps on the lines of the Soviet Union. There, he imprisoned his political enemies, the Yan'an (Pro-China) faction and the Soviet faction. The purge, which continued for several years, resulted in Kim Il Sung taking full control of the country.
Kim Jong Il also carried out a large-scale purge that began in the 1990s, known as the Shimwajo Incident, in which an estimated 25,000 people were killed. It was a way of getting rid of the old workers of his father's generation who were constant thorns in his side.
Taking advantage of the famine of the 1990s, Kim Jong Il created an investigation unit called "Shimwajo" within the police force under the pretext of searching for those responsible for the food shortage. One after the other, they arrested and killed those who harassed them, from top officials to the lowest rank and file.
The person in charge of the investigation was Jang Song Theek, husband of Kim Jong Il's sister. He struck fear into the hearts of people by establishing hundreds of Shimhwajo branches throughout North Korea and sending 8,000 investigators.
It is the irony of the hereditary succession that Kim Jong Il entrusted Jang with the guardianship of Kim Jong Un, the man who would eventually put him to death.
Jung was dragged before a special military tribunal of the Ministry of State Security, covered with wounds that were clear signs of torture. According to South Korea's National Intelligence Service, following Jung's execution, two of his advisers were also arrested and sentenced to death in a particularly brutal public execution, in which they were shot with anti-aircraft guns. and his body was burnt by the flames.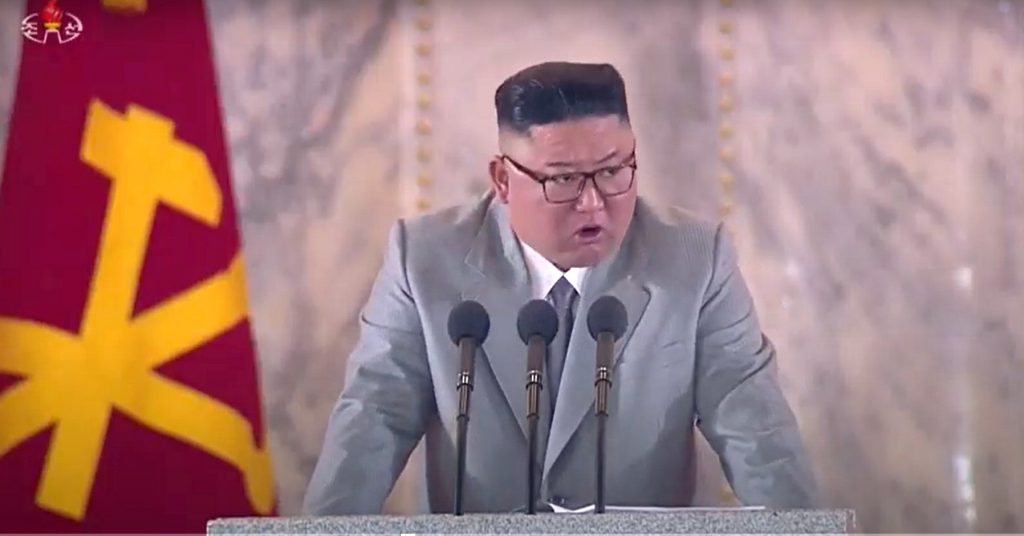 In the two years since coming to power, Kim Jong Un has changed 44% of his military commanders and removed the older generation by establishing a policy of not appointing anyone born before 1964 to new positions in the party's management. Have given.
Demonstration of tears to agitate the public
Kim Jong Un currently refers to his "people-first" policy as his political motto. At the 8th Congress of the Workers' Party of Korea in early 2022, he stressed the need to "improve people's livelihoods" and acknowledged that the North Korean economy "has fallen far short of targets set in almost all sectors."
During his speech on the 75th anniversary of the founding of the Workers' Party of Korea in October 2020, he said, "People have trusted me, but I have always failed to survive. That's satisfying, and I'm sorry for that." Is."
He repeated the words "thank you" and "sorry" 20 times.
Kim Jong Un doesn't care about his country's economy – his advocacy of populism and excessive staging is nothing but propaganda and provocation. But in North Korea, it is all part of a "sensitivity dictatorship".
According to a defector who was a former senior party member in North Korea, the "sensitivity dictatorship" and the reign of terror are the two pillars supporting the regime's people's control. It is a form of psychological control to stimulate the masses, aimed at influencing and stimulating their people through methods such as leaders' speeches, publications, films, and music.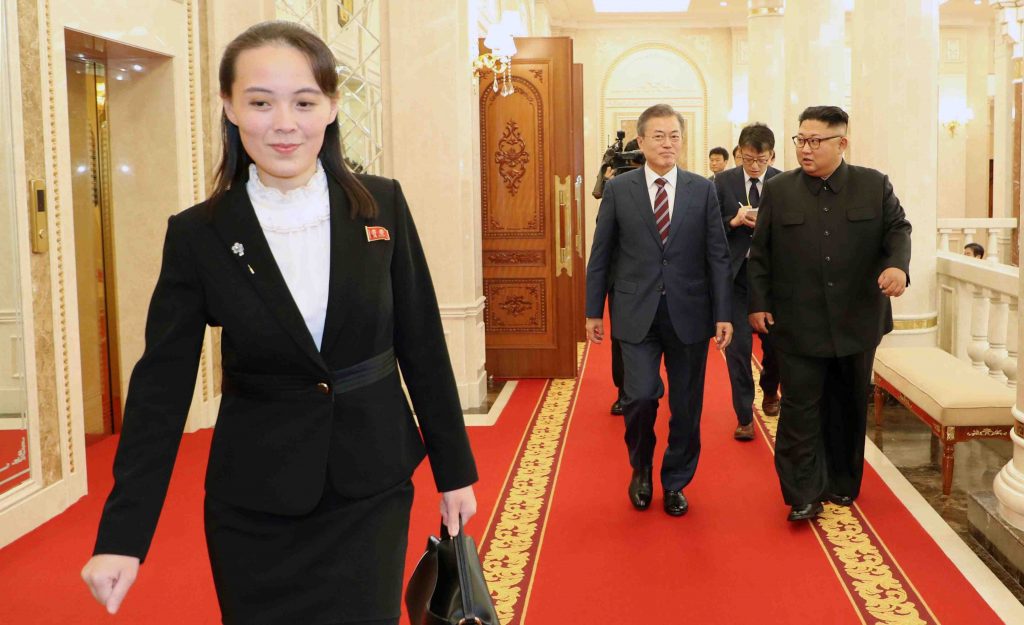 Currently, the party's propaganda and agitation department is headed by Kim Jong Un's younger sister, deputy director Kim Yo Jong. In late September 2021, he was promoted to a member of the State Affairs Commission, North Korea's highest policy leadership body. While he is supposed to be in charge of overseeing foreign affairs and security, he is also assigned the key role of running the regime's "sensitivity dictatorship", a major pagan project for his brother, Kim Jong Un.
Kim Jong Un's regime has no achievements to say. In addition to the triple burden of food shortages, economic woes, and quarantines in response to the pandemic, his major projects, such as the construction of the Pyongyang General Hospital, have been abandoned.
It is in this context that North Korea has launched its hypocritical "people-first" pretense to create a new identity as a statue of Kim Jong Un.
Promoting tyranny and self-righteousness
The process of idolatry began in early 2021 with the Party Congress, where the constitution was amended to include little reference to the achievements of the previous two leaders. Portraits of Kim Il Sung and Kim Jong Il were removed from the front of the convention hall of the House of Culture on April 25 in Pyongyang and replaced with portraits of Kim Jong Un.
Then, the term "Kim Jong Unism" began to be used in meetings within North Korea. It is believed to be an attempt to establish a governing philosophy consisting of a "Kim Jong Un ideology" that transcends his grandfather's ideology. Juche (self-reliance) ideology and his father's army-first politics.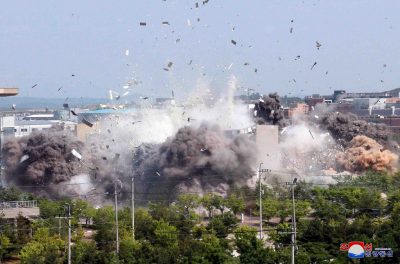 Although Kim Jong Un was crowned general secretary at a party congress in early 2021, North Korean media has used the phrase "outstanding leader of the revolution" as an adjective for him since October 2020.
Despite the regime's ostentatious efforts to build a statue of Kim Jong Un, his reign of terror and hypocrisy has left an air of unease in the country. Distrust is growing among North Korean officials, not knowing when they will be chopped off.
Many difficulties, including lack of food, have increased discontent among the people. According to a source familiar with North Korean intelligence, "Kim Jong Un often strengthens his personal security in response to criticism of the regime and fear of his own security."
(read column in Japanese on this link,
related:
Author: Ruriko Kubota, Senior Staff Writer
,