It is difficult to understand that the experiences of mental health professionals in war-torn Ukraine can be compared to those working in rural areas of New South Wales.
Main point:
Mental health professionals in Ukraine work with NSW counterparts on support strategies
They visited Dubbo Hospital to use practical methods to treat patients with limited resources
Dubbo's evidence-based tools can be reused to help Ukrainians suffering from various diseases
But Kyiv-based psychiatrist Viktoriia Kolokolova said she learned a lot during a visit to Dubbo, using strategies used there to work with patients who have limited face-to-face access. treatment.
"In Ukraine it is very difficult to get specialists in rural areas," he said.
"It's very interesting how the doctors (in Dubbo) practice remotely, how they build this interdisciplinary work, how they build this good teamwork, and how they manage problems."
Dr Kolokolova was part of a group of seven Ukrainian psychiatrists and psychologists who visited Australia from Lviv's Ukrainian Catholic University and Kyiv-based mental health NGO Bezbaryernist on a training fellowship through the Department of Foreign Affairs and Trade.
The group is based at the NSW Service for the Treatment and Rehabilitation of Torture and Trauma Survivors in Sydney, but is hosted by the Western NSW Local Health District to look at strategies for working with fewer resources and less access to those clinical setting.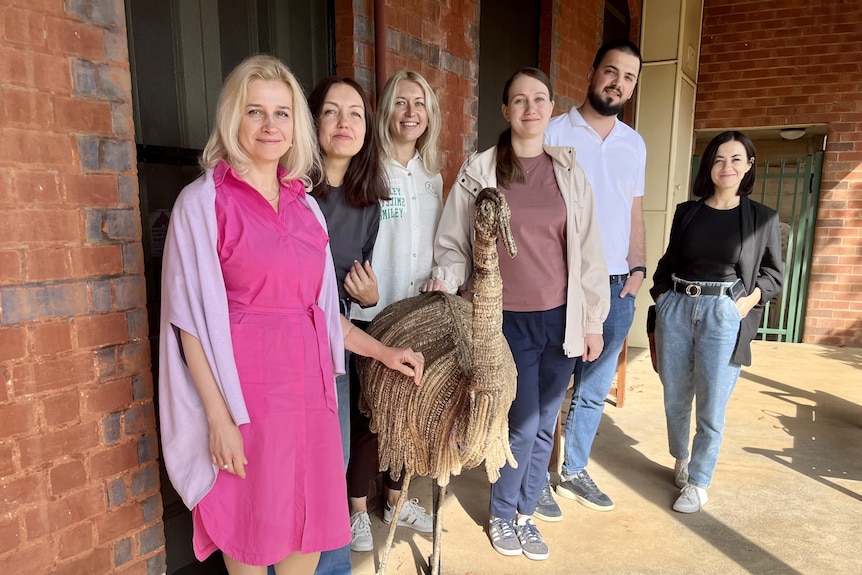 Dr Kolokolova said the clinical procedures she saw at Dubbo Hospital's Mental Health Unit inspired her more than any other urban-based service she had seen so far.
"We're not even talking about drugs, we're talking about art, a lot about safe spaces, a lot about light, a lot about how important it is to bring caregivers, children and families, and involve them through this treatment process," he said.
"I think that was a very powerful discussion and meaningful for my group."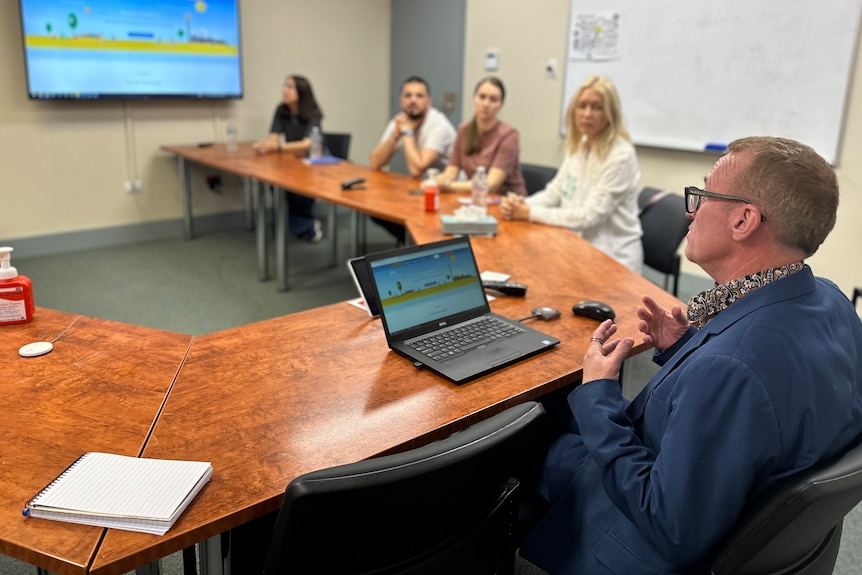 Dr Kolokolova said Ukraine's need for mental health support was increasing as Russia's large-scale invasion of the country continued into its second year.
The war has been marked by widespread bombing of civilian areas and infrastructure in Ukraine in which nearly 27,000 civilians have been killed or injured since February last year.
Dr Kolokolova said that generational trauma is a concern in this conflict which is not the first war in Ukraine.
He said he and his co-workers equated intergenerational trauma with Indigenous patients.
"This experience of doctors in the way they respect culture, they respect history, and use art and resources for healing other than psychotherapy, other than pharmaceuticals, it's very powerful that we see it," said Dr Kolokolova.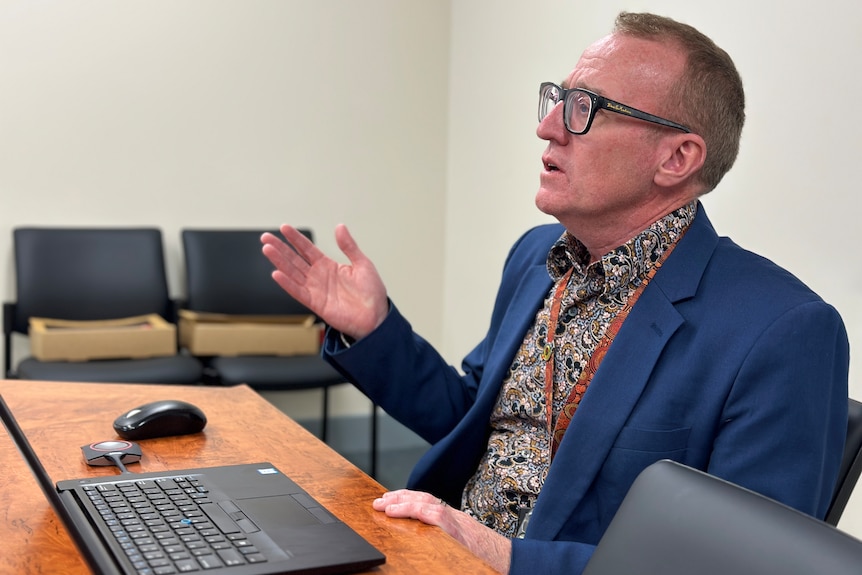 Practical tools are urgently needed
Dubbo Hospital is in a local government area of ​​55,000 people but reaches almost three times that number as a major hospital hub.
Dr Kolokolova said one of the highlights of visiting its mental health clinic was seeing how it uses technology to treat patients who live far away.
"We can do more complex remote monitoring with a trained nurse at one end and an adopter at the other end, and provide care that we have never been able to provide before," said the director of Dubbo mental health clinic Warren Kealy-Bateman.
If you or someone you know needs help:
Suicide Call Back Service at 1300 659 467
Lifeline of 13 11 14
Aboriginal & Torres Strait Islander crisis support line 13YARN on 13 92 76
Kids Helpline at 1800 551 800
More than Blue on 1300 224 636
Headspace on 1800 650 890
ReachOut at au.reachout.com
MensLine Australia on 1300 789 978
He hopes that an online tool that has been used successfully at the Dubbo clinic with remote patients suffering from depression, anxiety, sleep disorders, or PTSD can be translated and used again for people Ukraine.
"What the Ukrainian contingent is talking about is that, for some people, there is a great shame in presenting a burden to the health system, especially with mental health problems, while they are happy to have physical health problems," Dr Kealy – Bateman said.
"So sometimes maybe the internet interface can be a much, much easier way to provide effective mental health care when it's needed."
Dr Kolokolova said looking at things already practiced in Australia was important.
"We don't have time for experiments," he said.
"We are severely under-resourced because most of our resources go directly to our military – that's why we're asking for help."