In the exciting world of technology, two giants come together to completely change the game. NVIDIA, the undisputed leader in graphics computing and artificial intelligence, has partnered with Israeli Innovations to build the most powerful generative AI supercomputer ever built in the cloud.
Known as Israel-1, This revolutionary project is based on locally developed high-performance Ethernet platformMarking a milestone in the field of AI.
NVIDIA and its commitment to Israeli innovation
worth several hundred million dollars, Israel-1 promises to be one of the world's fastest AI supercomputers. It's expected to go into initial production in late 2023, and will mark a before and after of how we interact with AI.
Gilad Shiner, senior vice president of high-performance computing and networking at NVIDIA, says AI is the most important technological force of our time, and that Israel-1 is an important investment to drive innovation globally.
Overcoming the Challenges of Generative AI
Generative AI applications, such as OpenAI's popular ChatGPT, present new challenges for data center networks. These processes require extremely fast computing performance and vast memory to analyze large data sets.
NVIDIA's Spectrum-X networking platform, developed in Israel, is specifically designed to address these needs, enabling a seamless transition to AI and accelerated computing.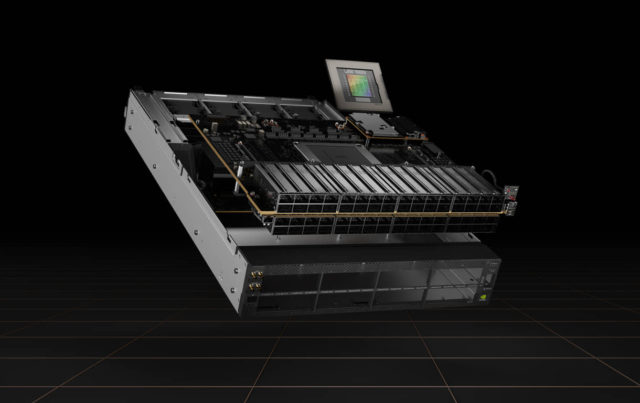 A Vision of the Future Transformed by AI
Nvidia Spectrum-X is an innovative Ethernet network that breaks down barriers for next-generation AI workloads, These workloads have the potential to transform entire industries and drive significant advancements in various sectors.
With Israel-1 as the reference cloud Ethernet-AI platform, NVIDIA will not only conduct internal R&D, but also collaborate with partners for joint development.
driving technical excellence
With a performance of eight exaflops, Israel-1 will be one of the fastest AI supercomputers in the world. This state-of-the-art machine will be equipped with the Israeli-developed Bluefield-3 data processing unit and is expected to achieve peak performance of more than 130 petaflops for traditional scientific computing workloads.
The association between NVIDIA and the Israeli innovation represents an important milestone in the field of AI. Delivering end-to-end AI capabilities will enable accurate results and faster informed decision making. It marks the beginning of a new era of technological innovation and revolutionary progress.
Summary:
A collaboration between NVIDIA and Israeli Innovations has led to the creation of Israel-1, the most powerful generative AI supercomputer in the cloud to date. Based on NVIDIA's Spectrum-X platform, developed in Israel, this supercomputer promises to address the challenges of generative AI and transform entire industries. With a performance of eight exFLOPS and equipped with a Bluefield-3 data processing unit, Israel-1 will mark a before and after in accelerated computing. The synergy between NVIDIA and Israeli innovation is paving the way for a future powered by artificial intelligence and technological excellence.