CULIACÁN, Sin., May 26, 2023. – The Secretary of Public Education and Culture was present at the Educational and Scientific Policies Conference in Mexico City, given by Ophelia Angulo Guerrero, Secretary of Education, Science, Technology and Innovation of Mexico City. Held at the Teatro Lince of the Universidad Autónoma de Occidente Unidad Culiacan.
In that act, Graciela Dominguez Nava, head of the Ministry of Public Education and Culture, celebrated the academic cooperation between Mexico City and Sinaloa, which stems from the experience exchange agreement signed in November 2022 by Governor Ruben Rocha, according to a press release. was signed. Moya.
In his talk, Angulo Guerrero offered a balance of the educational policy promoted in Mexico City with universal scholarship in basic education, insurance, canteens and the promotion of higher education; In addition, successful programs such as RED ECOS.
The official commented: "The CDMX is integrated into a single secretariat, the Secretary of Education and the Secretary of Science, Technology and Innovation, which operate in different lanes in the CDMX; The second thing that characterizes the CDMX is that, unlike all other federal institutions, it is the only one that does not have decentralized basic education, but an organization called the Federal Educational Authority, and this does not refer to the SEP. does; refers to an organic structure that deals with basic learning"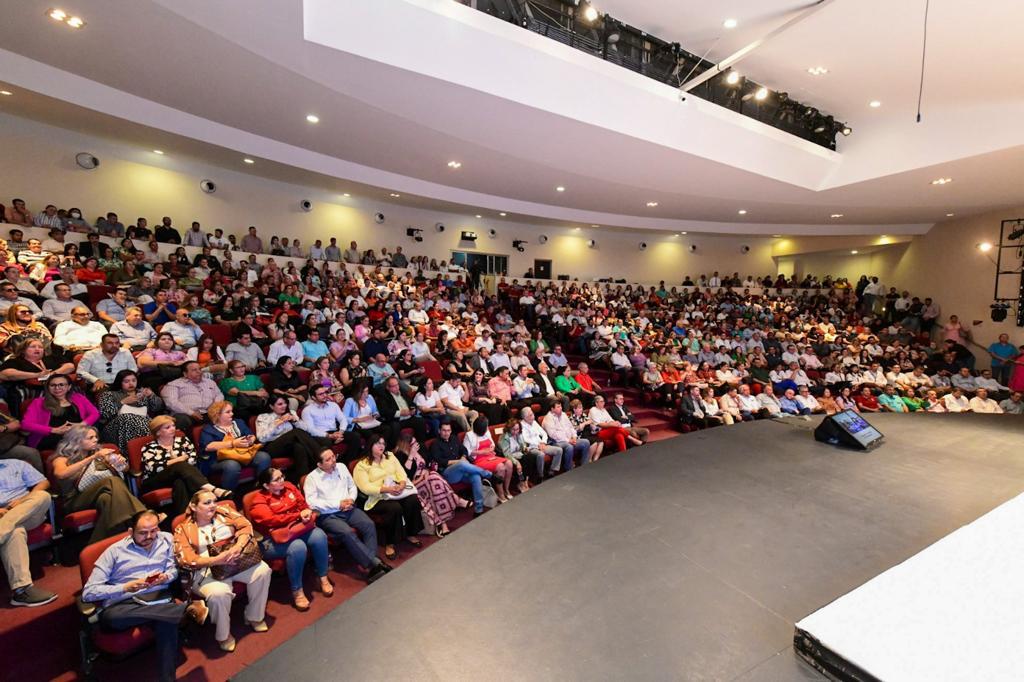 Concluding the academic event, Carlos Karam Quiñones, General Director of CONFI, said, "I am very impressed by three things: first, what has been done in Mexico City in terms of education and science, technology and innovation; There are some aspects, especially one that attracts my attention: the Red ECOS model should work in federal institutions, the truth is to solve the problem, and not only that, to find a solution to the problem in Sinaloa with this model ".