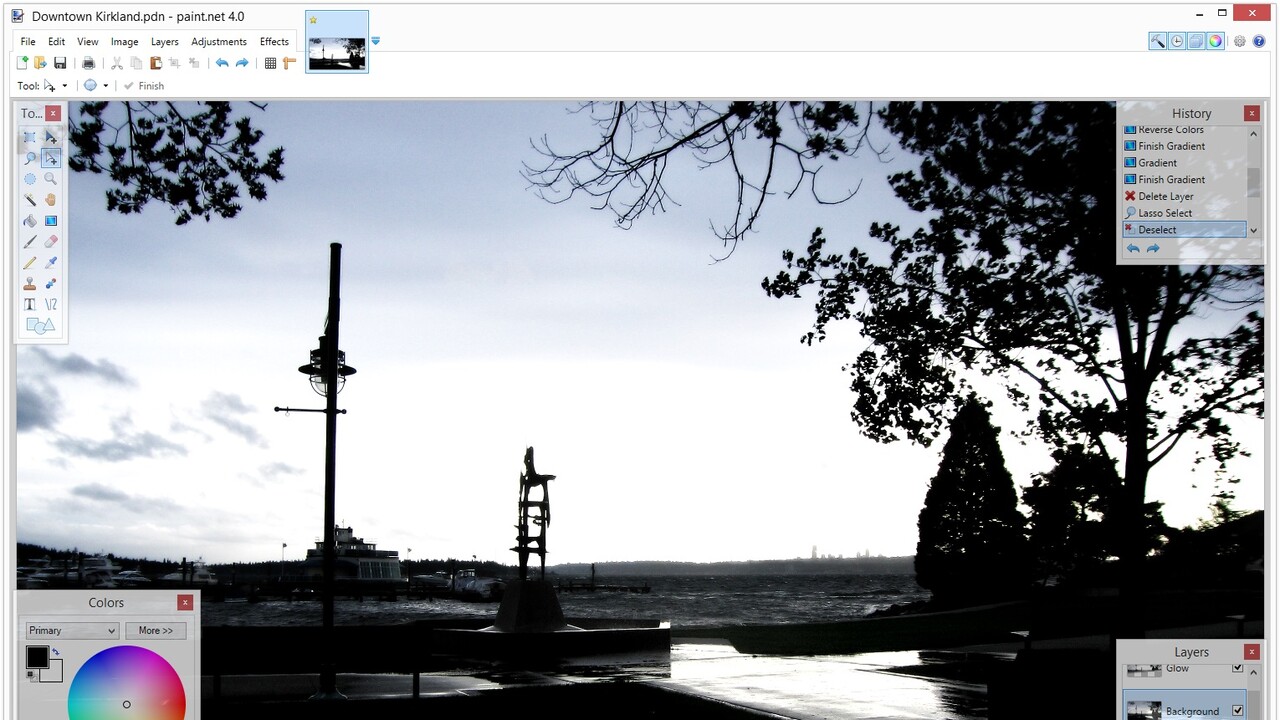 Several open-source projects, including Paint.NET, which aims to be a better alternative to the Paint included with Windows, the classic open-shell Start menu, and Sandbox, a sandbox for running programs in isolation, have updated their Windows applications. The version status has been updated. ,
Paint.net receives a small product update
Originally distributed as open source under the MIT license, Paint.NET has been available for download as freeware since version 3.5 under the proprietary Paint.NET license.
According to the official release notes, the image editing program, which was first released in 2004 as the result of a student project, receives the following updates, optimizations and bug fixes.
Paint.NET 4.3.12 – Release Notes


Fixed a bug where the image would scroll to the corner when using Crop to Selection
Fixed a rendering bug in the Brush tool that caused parts of a brush stroke to be rendered twice, making them darker
couple
Fixed a rare crash in the rendering engine due to a race condition
Fixed a crash (NotCurrentlyAvailableException) when moving windows between monitors when using multiple monitors plugged into multiple GPUs from different manufacturers (eg AMD vs NVIDIA)
Updated the bundled WebPFileType plugin to v1.3.14.0 (thanks @null54!). See its GitHub release page for more details.
Updated the bundled AvifFileType to v1.1.20.0 (thanks @null54!). See its GitHub release page for more details.
After switching to Paint.NET 4.3.3's latest runtime environment .NET 6 and the free zip program 7-Zip, the new version bundles plugins for the WebP and AVIF image formats.
The installation routine is based on the LZMA data compression algorithm and 7-Zip to 7z archive format.
Open Shell 4.4.175 Pre-release Release
The optional Start Menu open-shell for Windows 10, 8.x and 7 brings back the classic look of the previous operating system and is experiencing minor changes with the pre-release.
open-shell 4.4.175 pre-release – release notes


Update: JSON library to latest version (3.11.2)
Update: Receive nightly (prerelease) builds from github
Update: Remove unused code for checking nightly builds on AppVeyor
AppVeyor: Deploy only if build is done under official account
For use in German, as described on the project page, a language file of the preceding Classic Shell must be in the installation directory or in the file path. %ALLUSERSPROFILE%\OpenShell\Languages be copied.
With the help of a simple workaround, Open-Shell runs on Windows 11 even if Microsoft's latest operating system is not officially supported.
Sandboxie with new mechanism
Sandboxing allows programs to be installed and run in an isolated environment (sandbox). This means that the real system remains unaffected by impacts. For example, software can be tested without leaving any traces on the system or causing damage.
get the latest version"Two new isolation mechanisms to enhance the security of rigid boxes' and many other optimizations and bug fixes.
couple


Additional ability to switch Fusion theme from Dark theme independently
Additional ability to download updates from the support page
hard box type 88bc06a b775264 04b2377 . Added missing system call in
Added Search Box to Plus UI Settings and Box Options Dialog
Added Korean translation in Plus UI
Added Grouping to the Sandman Tray Menu

Changed


better info label
Vintage Mode's Look Is Even More Vintage
Reloading the configuration with the sandman command "Options -> Reload ini file" now updates the list of accepted Cisco
Rule specificity made more specific, now a rule with fewer wildcards cancels the rule with more wildcards
Note: Tailing wildcards are evaluated separately

fixed


Fixed issue with displaying sandbox configuration
Fixed flashing issue when switching scenes
Fixed anomalies with different checkboxes in Plus UI
Fixed a certificate verification issue 238cb44
Fixed issue with "UseRuleSpecificity" setting
download on computerbase
As always, the open source and freeware programs Paint.NET, OpenShell, and Sandboxie can be downloaded directly from the Computerbase download area at the bottom of this message.
download
4,3 stern

Replaces the open-shell taskbar and restores the tried-and-tested look of earlier versions of Windows.

Version 4.4.170

deutsch

Version 4.4.175 Beta

deutsch

4,6 stern

Paint.NET is a free alternative to Microsoft Paint with better features.

4,4 stern

Sandboxie allows programs to be installed and run in an isolated environment.

Version Plus 1.3.1

deutsch

Version Classic 5.58.1

deutsch