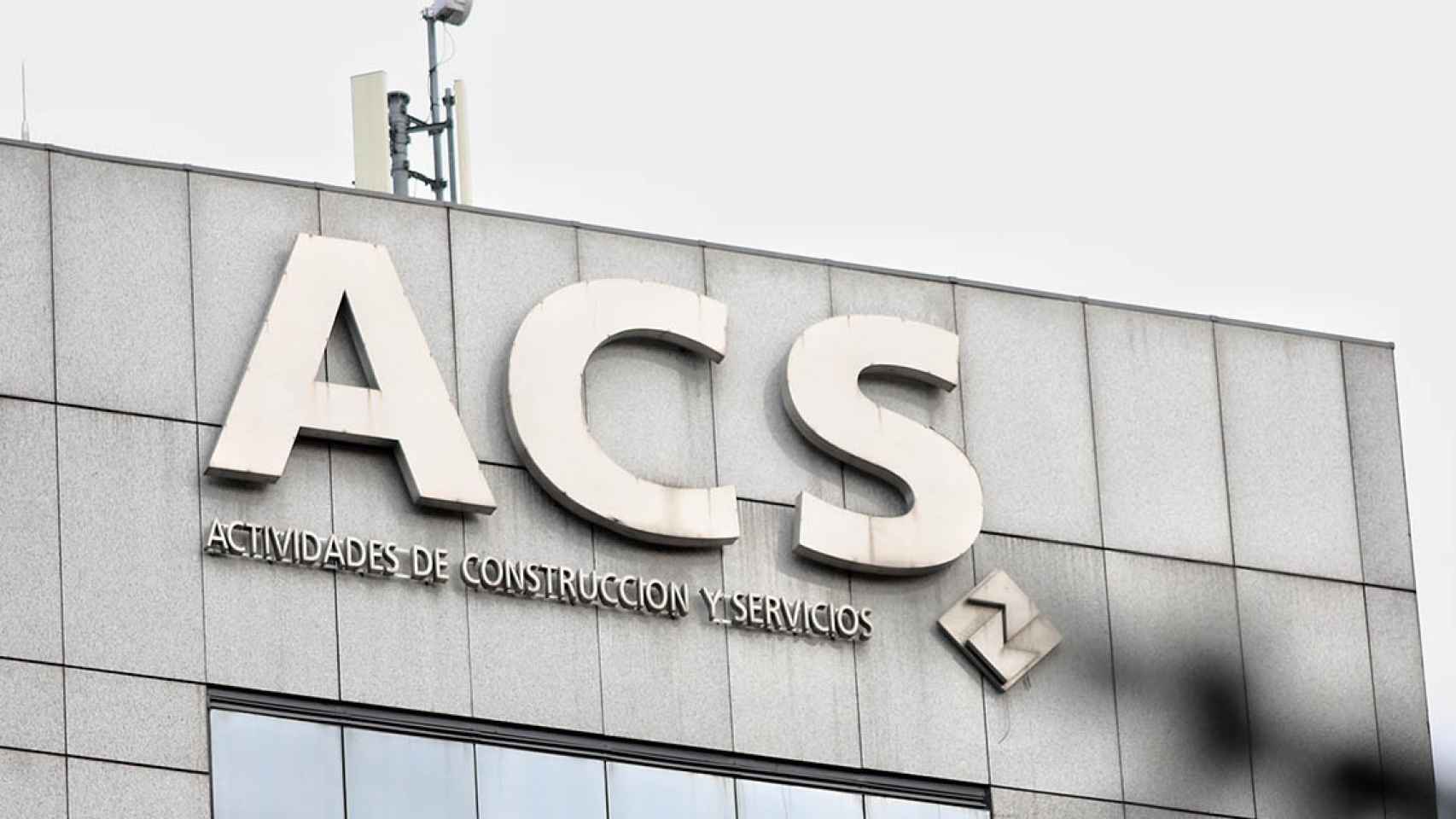 ACS has given the first quarter of 2023 a Net Profit due 163 million euros, a 20.0% more than last year, highlighting the contribution of Abertis, which amounts to 41 million euros. Earnings per share (EPS) rose by 30.2% to €0.63.
All activities had a good operating performance, growing 51.3% to EUR 159 million, supported by construction results and a higher contribution from Abertis. The net profit of the construction sector increased by 26.3% to 103 million euros. He EBITDA of activities grew by 19.6% over the comparable period, Includes results from the Corporation and Energy businesses, which have a lower contribution following last year's divestments, The Group's EBITDA reached 462 million euros, a 15.6% increase on the previous year.
works during the quarter
The portfolio of works as of March 2023 is €68,483 million, 95% international, an increase of 8.5% over the previous year, and 3.6% over December 2022.
Among the key awards during the first quarter, we can highlight:
North America:
Construction of a battery manufacturing plant for electric vehicles for Panasonic Energy in De Soto, Kansas (USA).
Construction of a new maneuverable dry dock for the maintenance and repair of nuclear submarines of the Pacific Fleet at the Pearl Harbor Naval Shipyard on the island of Hawaii (USA).
Project to guarantee the supply of quality drinking water for communities in and around Oakland, California (USA).
Pacific Asia:
Construction of the reconstruction of the Nepean Hospital in New South Wales (Australia).
Engineering, building refurbishment and modernization services for RAAF (Royal Australian Air Force) Base Townsville and other military installations in Queensland (Australia).
Four-year contract for loading, transportation and maintenance of nickel reserves with Weda Bay Nickel in North Maluku (Indonesia).
Europe:
Construction of a multifunctional hall at the Brno Exhibition Center (Czech Republic).
Construction of 7,000 square meter plant for Mealfood Europe in Salamanca (Spain).
Construction of two new wings at the University Hospital of Santiago (Spain).
ACS according to Bankinter
ACS results, according to Bankinter experts They present a pattern of strong growth in activity and solid business across all areas of activity that we view as very positive. With an order book that continues to maintain a strong growth rate, this reflects the sustainability of the business going forward.
From Bankinter they update their ACS statistics based on the results submitted and new additions made. With all this the bankinter gives target price up to 35.3 euros (vs. previous €33.5) which represents a +14% Potential and keep the buy recommendation,
on DHW graph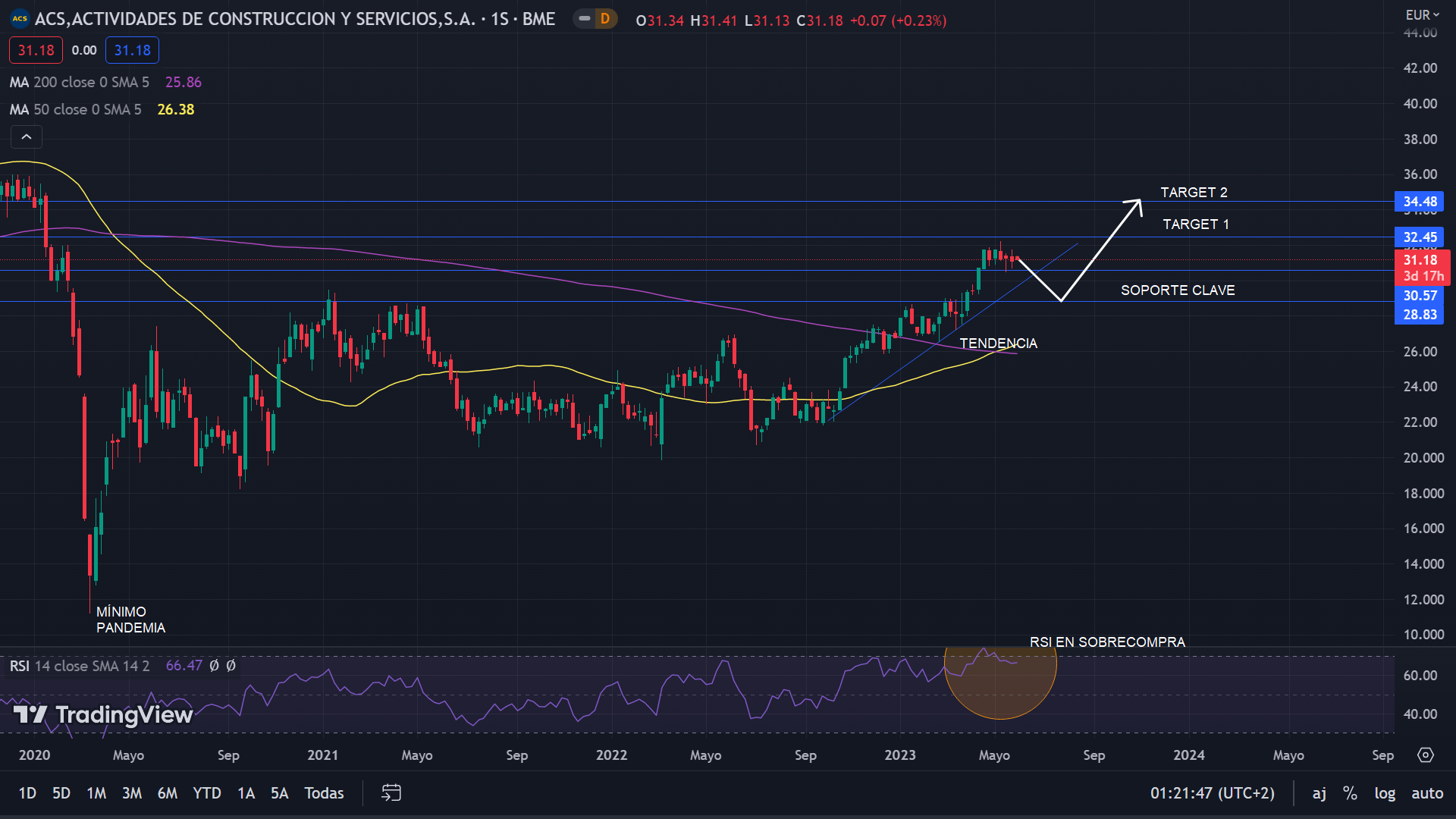 On a technical level, ACS has traded above EUR 31 per share after a 46% increase over the past 7 months. Despite the good performance of the results and the target price of 35 euros, it should be taken into account that ACS has not yet consolidated the key level of 28.7 euros. hence We cannot rule out that it will move to EUR 28.7 in the short term, before seeing a rise above EUR 32.