For parents who don't want their kids to sit idle in front of a tablet, Osmo is launching a whole range of educational games that combine applications, augmented reality, and physical elements.
It has become a common thing for children who use tablets to play very easily. Many parents still hope that it will be for their own good and not just to see them passively glued to the screen. So capturing them in a fun and educational way has become an objective for many brands wishing to seduce both parents and kids.
between them, osmo took the right part. The American start-up owned by the Tangible Play company has developed a concept combining a tablet and an application to download augmented reality for free to teach while having fun from the age of 3, the first age at which a screen May be given to a child, but in a supervised and limited way.
mix of real and virtual
Thus Osmo is a product as well as a small company name. The innovative idea is to bring the real world to the digital world so that the child maintains good physical spaces for rapid learning through the virtual. Osmo is a set of educational games that will allow you to learn writing, calculation, logic through small playful manipulations that are performed in front of you and that will come to life on the screen of an iPad or Amazon Fire tablet.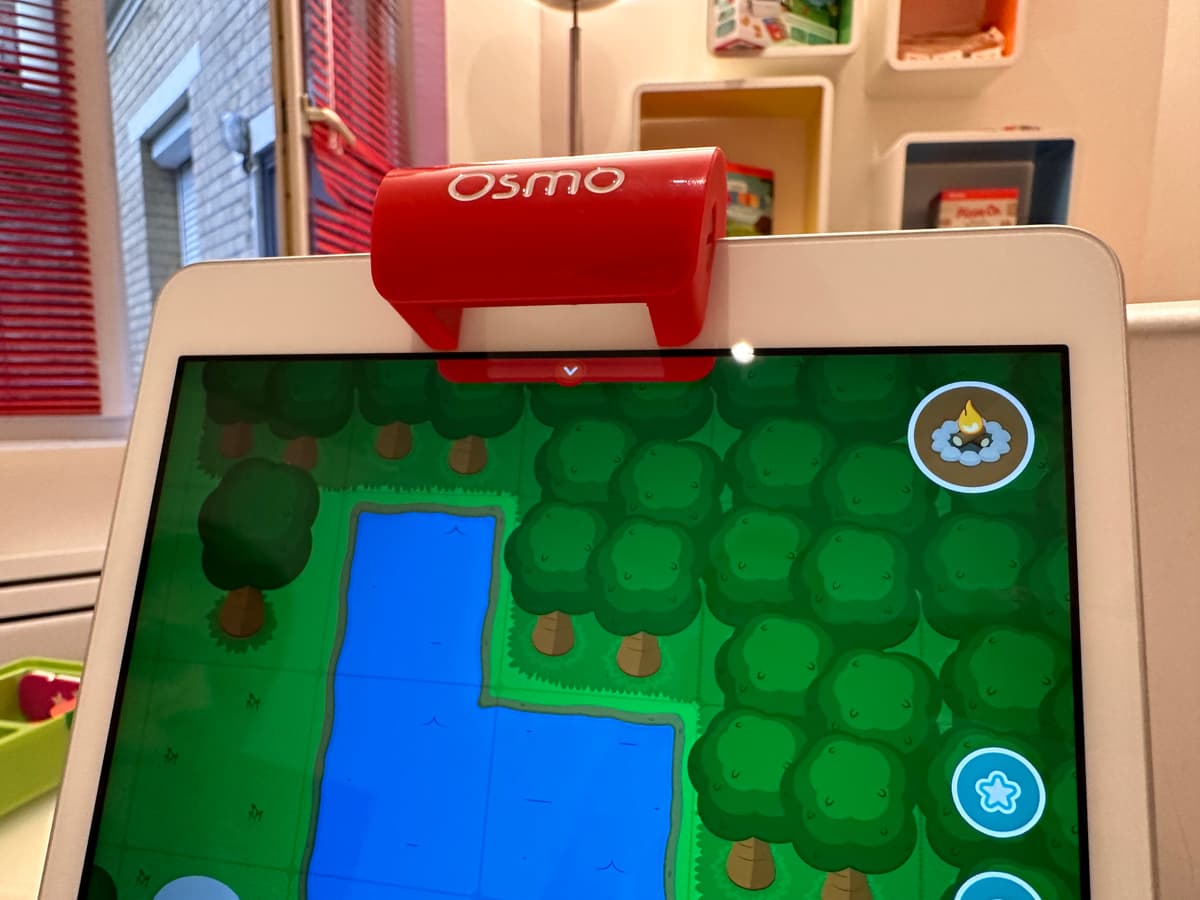 Several physical elements give rise to the magic of learning: a base for placing the touch pad, a small mirror block mounted on its front camera and which will create a large activity area in front of the child, as well as objects such as these for each game. to be placed on the tablet so that the camera can detect them.
The tablet then becomes a prop for the child to familiarize himself with writing, math, spelling or even reasoning. Osmo adapts to various applications and several kits depending on age and desires (from 3 to 12 years old). In each box, several mini-games are offered with different levels. Then you need to download the application (App Store or Amazon Store).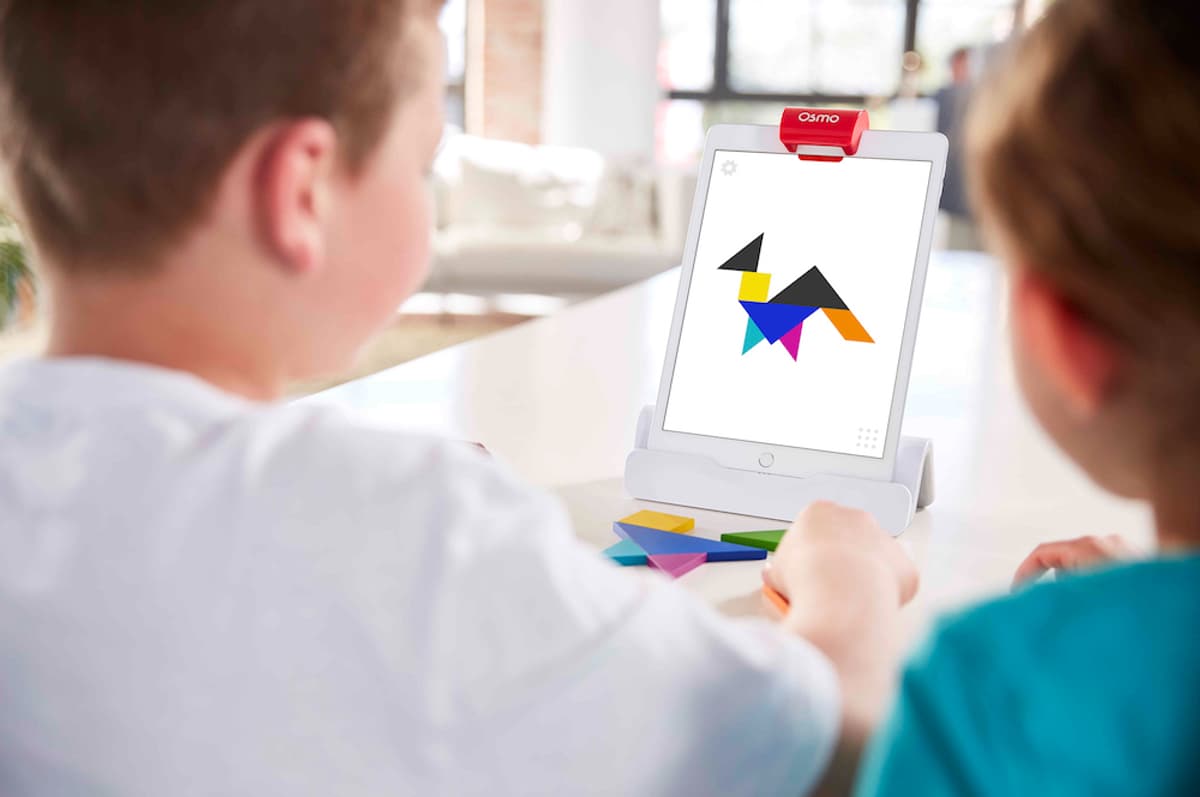 For math, the player must, for example, add up the numbers in a bubble to reach the total set and thus cause it to burst. For this, he takes numbers written on small cardboard supports and places them in the field of vision of the camera. Then they appear on the screen. Same goes for missing letters in a word. Each success is punctuated with points earned and congratulated until reaching the next level.
Don't miss out on the pizza company set that puts the kid in a position to turn into a pizzeria manager. He has to learn to answer customers' orders to make his own pizza, then pay bills, being careful to deliver change.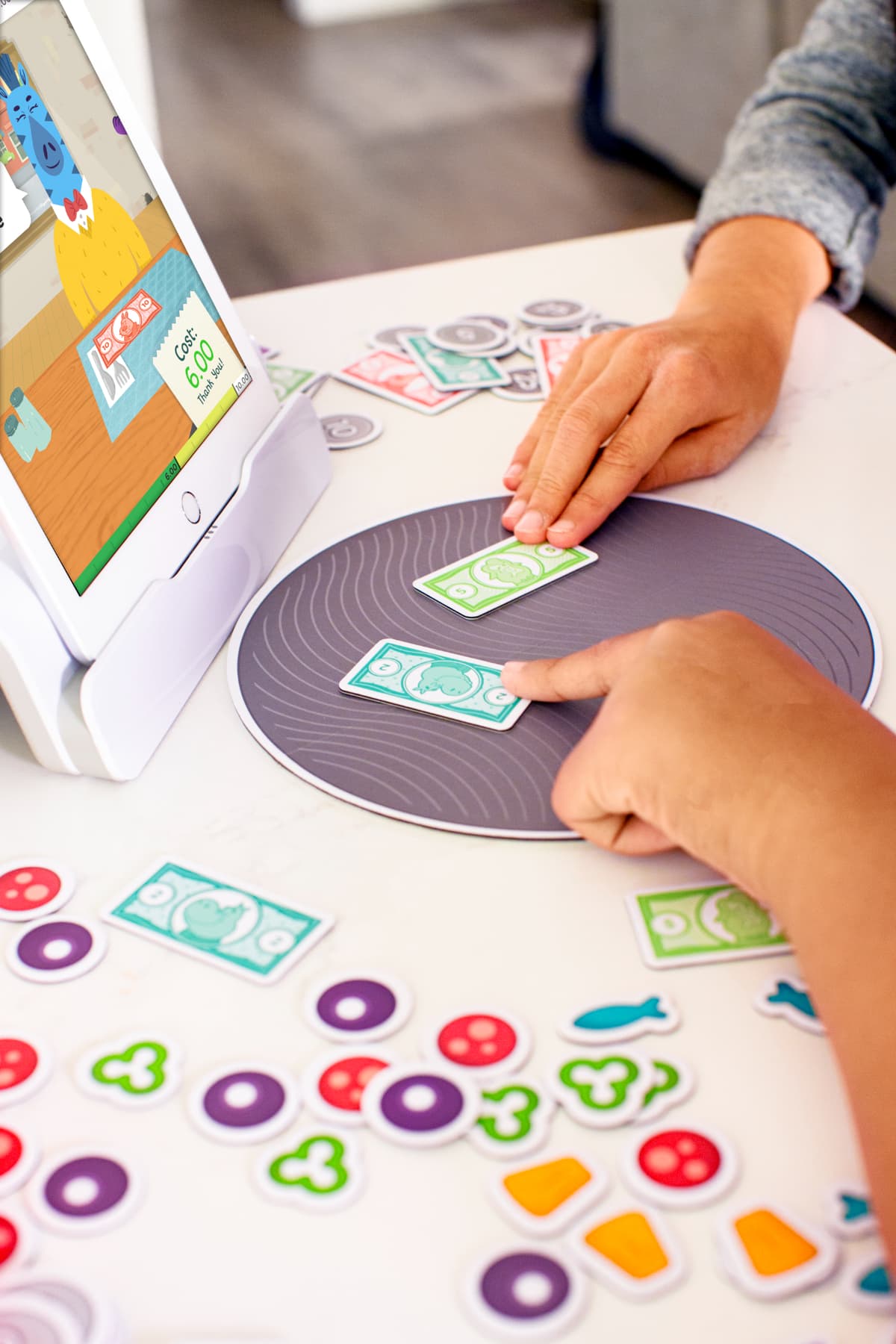 learn to code
If each Osmo kit introduces a child to learning from writing to drawing through science or English, the latter can also learn about computer code.
Obviously, there is no question of long formulations and lines of code here. Osmo has designed its coding kit to be just as playful and interactive as the rest. You have to move a little man from square to square with command bricks (walking, jumping, running, etc.) and repeating the action as many times as you want. The game allows him to familiarize himself with the logic of programming by observing the result of commands being stored before him on the screen.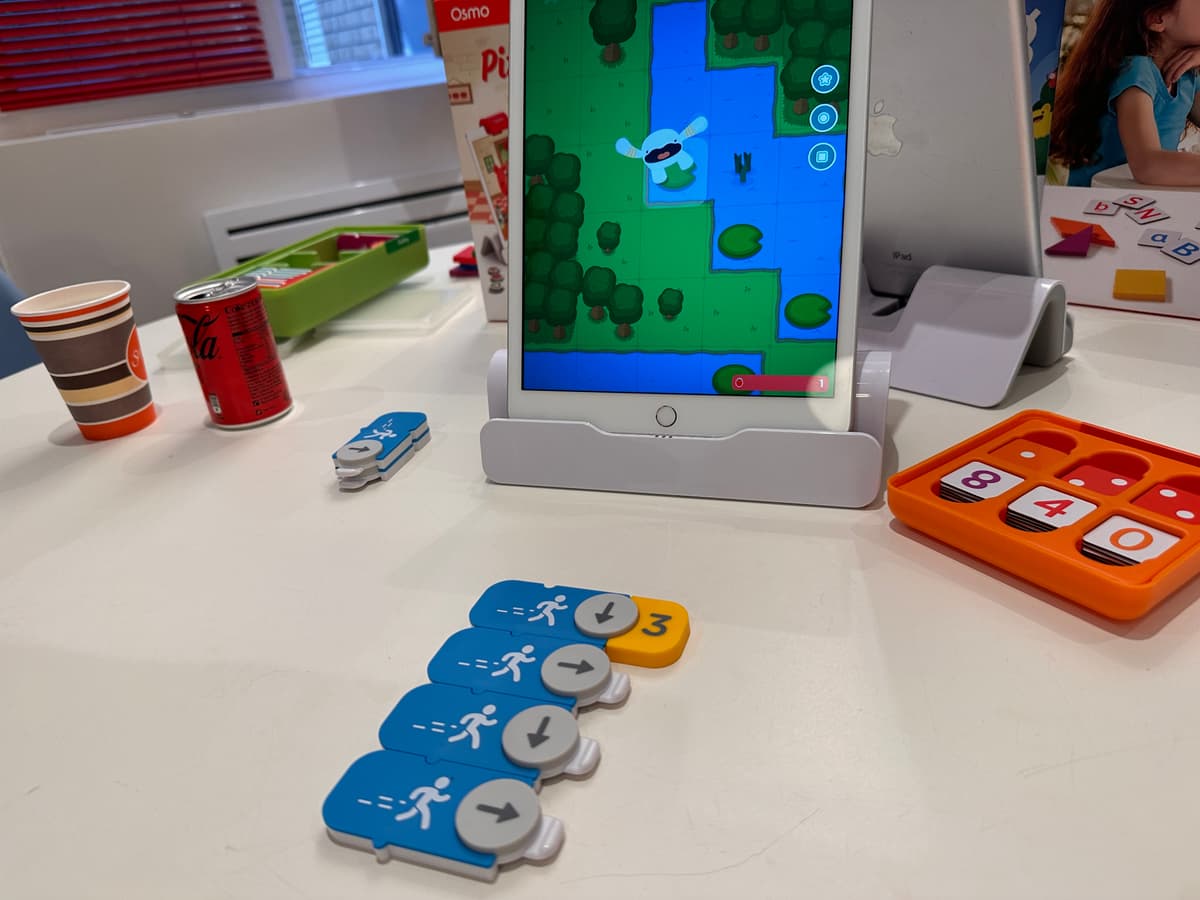 Multiple levels are provided, with progressive difficulties to satisfy even adults who want to get started with advanced programming concepts. It is possible to play as a team to solve the mission. Way to make kids aware of creativity, logical reasoning… but also patience.
Osmo Box Prices & Availability
Osmo offers various boxes (base + sensor + box of elements). The Osmo Little Genius Box is perfect for beginners (3-5 years old) with four games to recognize the letters of the alphabet and draw them using sticks. It is sold for 99 euros (tablet extra).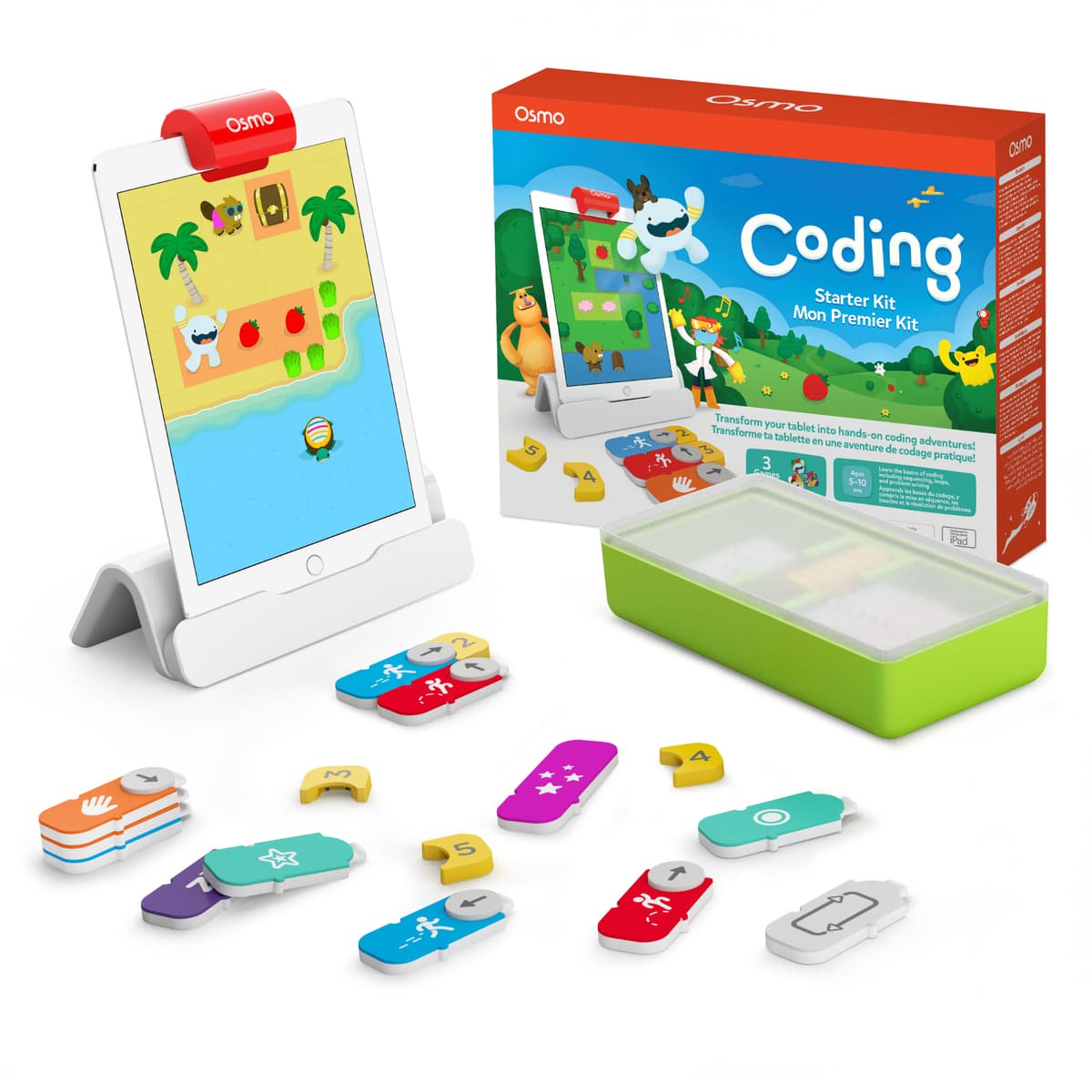 Osmo Genius Chest (6-10 years old) offers games for learning logic (Tangram), spelling, numbers, physics and drawing (119 euros).
The coding box (5-10 years old) contains three games for experimenting with computer programming (119 euros).
Note that it is possible to purchase free elements to take advantage of other applications without investing in another box (35 to 49 euros).