PAHO, in collaboration with KOICA, strengthens the health services of the Barrios Mineros Hospital in Oruro
La Paz, May 18, 2023 (PAHO) – In coordination with the National Program for Non-Communicable Diseases of the Ministry of Health and Sports (MSyD) and the General Directorate of Epidemiology and within the framework of the global and regional HEARTS initiative that is Pan American Health Organization/World Health Organization (PAHO/WHO) technical support, first level care health workers were trained as trainers for accurate blood pressure measurement.
The training, held between May 16 and 17, coincided with the commemoration of World Hypertension Day (May 17), where Dr. Jarbas Barbosa, director of the Pan American Health Organization (PAHO), urged countries to intensify efforts to improve management . of high blood pressure, a measure that could save about 420,000 lives a year in the US.
Barbosa recalled that high blood pressure affects 180 million people (18% of adults) in the region, and that "there are often no symptoms or signs and, therefore, it is often not diagnosed or treated." He further added that: "This is serious because undiagnosed and uncontrolled high blood pressure can lead to myocardial infarction, heart failure or stroke," he added. For this reason, PAHO encourages countries in the Americas to implement the HEARTS initiative (Hearts, in Spanish).
The HEARTS initiative is ongoing and growing in Bolivia. HEARTS is implemented in 108 first-level health centers in the departments of La Paz, Oruro, Santa Cruz, Cochabamba and Tarija. It is implemented in phases. After a phase of assessing the health problem through situation analysis, which includes baseline investigations and systematic analysis of data, the country is now in the implementation phase, training the largest number of doctors and nurses from primary care health establishments . In municipalities implementing the HEARTS initiative. All employees are being converted into accurate blood pressure measurement trainers.
As part of the HEARTS initiative in the US, an implementation strategy was developed to adapt it to the realities and needs of the countries, facilitate implementation, and channel change in the health system. In fact, HEARTS has developed a phased approach to implementation, allowing countries to start small and gradually scale up.
One of the key aspects of improving access to the diagnosis of arterial hypertension is the accuracy of its capture. Worldwide, studies suggest that an error of 5 mm/Hg underestimation of blood pressure could result in over 21 million people missing out on treatment.
HEARTS in the Americas is an initiative of countries, led by the Ministries of Health, with the participation of local actors and technically with PAHO. The initiative seeks to transparently and progressively integrate existing health services to promote adoption of best global practices in prevention and control of cardiovascular diseases (CVDs) and promote better control of hypertension and secondary prevention with emphasis on primary seeks to improve service performance through Health care.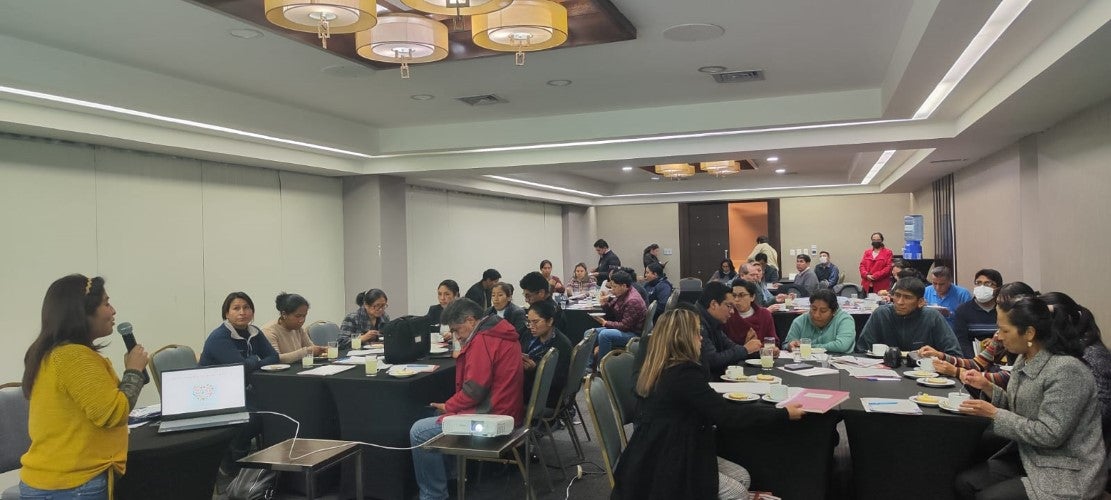 Bolivia is taking steps to strengthen the skills of primary care personnel to improve the control of hypertension and increase the accuracy of the diagnosis made. The country's health goals are to achieve control of non-communicable diseases (NCDs) and improve access to high blood pressure diagnosis.