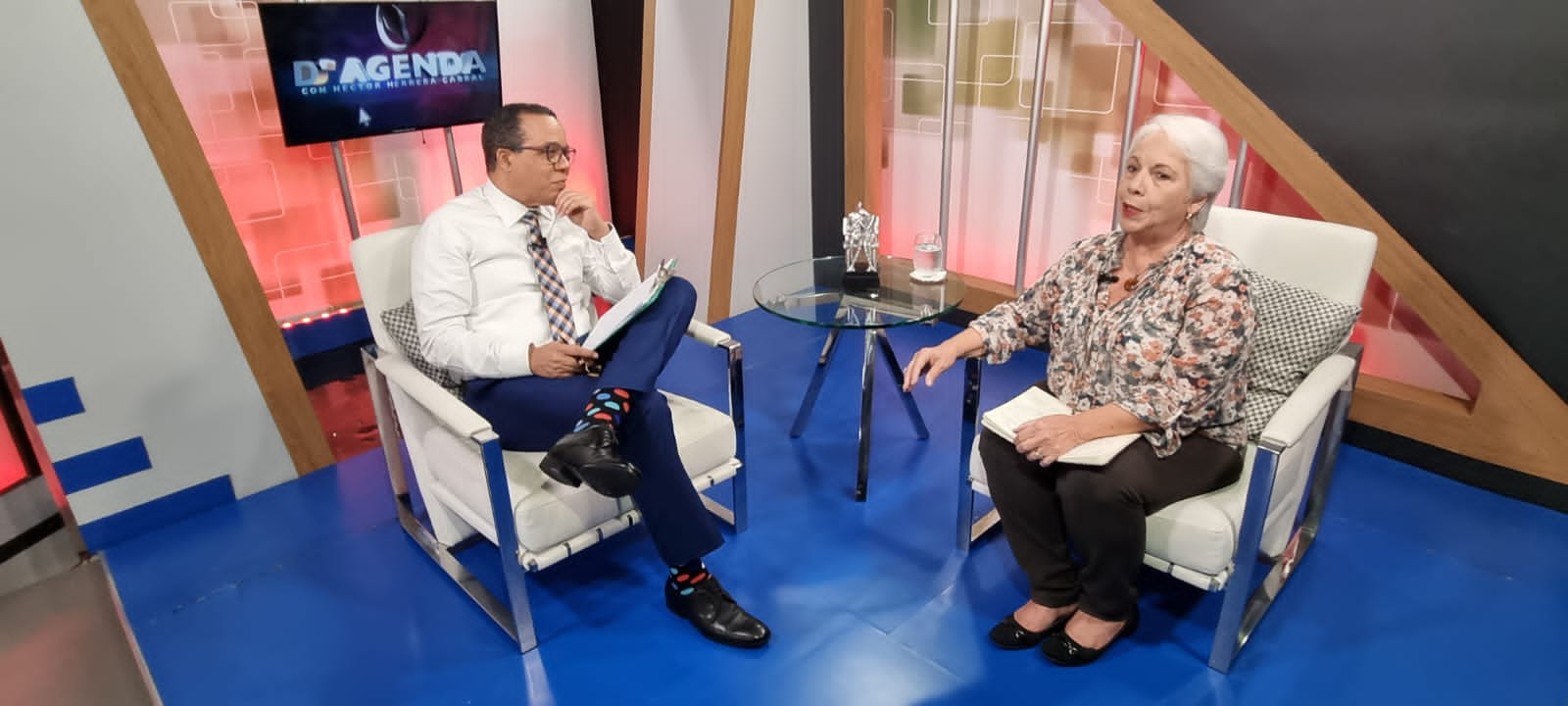 Hector Herrera Cabra and Elizabeth Sanchez Padilla
Santo Domingo. – The General Coordinator of Citizen Participation (PC) reported that the organization intends to create a profile of all ex-candidates who aspire for congressional and municipal office with the interest of making it easier for their voters to know. person to be voted by
Nora Elizabeth Sánchez Padilla (Lizzy) said the initiative would be an innovation in the monitoring work to be done by civic participation ahead of next year's elections.
He explained that, for such purposes, the nonpartisan Citizens Movement is in communication with a group of civil society organizations that share the same concern about the quality of delegates going to Congress and municipalities.
Interviewed by Héctor Herrera Cabral on the D'Agenda program, which airs every Sunday on Telesistema Channel 11 and TV Quisqueya for the United States, Sánchez Padilla revealed that he wanted to form a joint coalition demanding better local governments and better congressmen. Will issue a declaration.
He said the aim is to publicize each candidate so that voters know who they are and where they come from.
"In this election period, the innovation that we have in the Electoral Observation Project is that we are in communication with a group of civil society organizations, which is our concern, and we are doing, and we are going to public We are going to present in the next few days to Prakash, a joint manifesto demanding better municipal governments and better congressmen", reiterated Sánchez Padilla.
He added that "we plan to tell each ex-candidate who they are, who they are, where they came from, what they've done."
"Yes, they're current Congressmen, what they've done for their community that elected them, and for the country, all of that, we're touching on this process of vetting and following up on pre-candidates so that it's known possible for the population," he explained.
He indicated that it is a sort of profile of each of them, "of what we understand what a congressman should be, and municipal governments, to get a sense of the population and the base of each party that the candidates are running." Let's select, within the pre-candidates".
"It's a huge job, maybe we won't be able to meet all the profiles perfectly, because sometimes they are difficult, but it's an educational process, so that the population starts thinking who my candidates are, who I am. " Not just because the party I like is this, or because this candidate solved a problem for me," he said.
He cautioned that clientelism must begin to look at how it can end, as the candidates here are, unfortunately, the ones with the most resources to run clientelistic activities and contribute to their campaigns to the parties.
"So, we're going to try to see how we affect the population, in that sense, and see if we manage to have a better Congress, and better municipal governments with more trustworthy people," he said. Said.