Calgary is overloaded with Kenny ministers – and yet, another Calgary leader may be needed for the UCP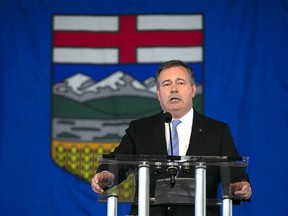 article material
Finance Minister Travis Toes registered as the official candidate for the UCP leadership at Election Alberta late Monday.
article material
He is the first in the ring for the job of Premier Jason Kenney. Others who say they will run – Brian Jean and Danielle Smith – have not officially registered.
But there is no special rush as the UCP central party has yet to set the rules, date or entry fee for the leadership election.
It could be by the end of this week or next week. The vote could come as late as August, although September is more likely.
The UCP will have eight months to prepare a new premiership for the election to be held on May 29, 2023.
Alberta is entering a strange leaderless phase as the province needs a strong, sensible government.
Premier Jason Kenney is entering a limp phase. There will be no new laws before they fall. It is being said that he is going to go on leave soon.
article material
Another politician who will run is Todd Lowen, the Central Peace-Notly legislator who was kicked out of the caucus for demanding Kenny's resignation.
Toes of Grande Prairie-Wapiti will be supported by many (though not all) of Kenny's campaign team and some donors.
Kenny Connection may not be the best recommendation for voters. Toes' candidacy will remind some of the veterans of Jim Dinning, who ran as Ralph Klein's stable successor in 2006.
he lost. It is difficult to maintain the lead for several months while dragging the history of his government.
Toews doesn't even have an edge over UCP voters. He garnered only five percent approval in a lager poll last weekend, far behind both Jean and Smith.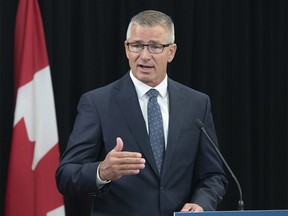 There's a lot of buzz in the background about Child Services Minister Rebecca Schulz.
article material
Schultz is a very capable presenter. When a daycare deal was signed with Ottawa last November, it overtook the prime minister, Prime Minister Justin Trudeau and federal minister Karina Gould. Over the weekend, Schultz ran 21.1 kilometers to benefit a children's charity.
Calgary is overloaded with Kenny ministers, as I reported last week. And yet, another Calgary leader may be needed for the UCP.
Edmonton has already lost out to Rachel Notley's party, except for a few bizarre surprises over North Saskatchewan. Rural Alberta would likely vote mostly for the UCP.
This would make Calgary a win-win for both the UCP and the NDP.
Notley knows the stakes very well. Her party is nominating local candidates and she is spending more time here. NDP is not going to accept the city.
article material
The thinking of some UCP campaigners is that a conservative leader from Calgary could push for a second UCP victory with a significant number of seats.
As leadership announcements begin to arrive, Kenny will have to fill vacant cabinet jobs.
Big finance. Rumor has it that Tyler Shandro, who is now in justice, will get the position of choice. A safer option would be Employment Minister Doug Schweitzer.
There is also a discussion that Devin Dreshen, who left the cabinet, accepting the problem of alcohol, will be brought back to the cabinet.
It would certainly provoke a reaction from Ariella Kimmel, whose lawsuit alleging harassment against the Premier Office is still pending.
She claims that Dreshen screamed in anger. His lawyer is still trying to force Kenny to give evidence.
article material
This is exactly the kind of drama that the UCP hopes will not interfere with the leadership race.
Meanwhile, significant problems continue to grow, especially in health care.
Many health professionals say the system is in a state of breakdown, far worse than in the dark days when ERs were overrun more than a decade ago.
The UCP is taking steps under the leadership of Health Minister Jason Kopping. But the government also fired stagnant CEO Verna Yiu, who was best equipped to get AHS through this crisis.
No leader in health care; a lame leader in the Prime Minister's Office; High potential leadership races for name-calling and fraud charges.
There is no guarantee that the UCP along with the government will get out of it.
Don Brad's column appears regularly in the Herald.
Twitter: @donbread