Pedro Andrade is a spiritual advisor and Orlando Escobar is a psychologist, both talk about the importance of taking care of mental health and seeking help.
Evangelical pastor Pedro Andrade says that in his 22 years of service he has had the satisfaction of preventing the suicides of several members of the police force, who rank among the ranks of deputy commissioner, agent and sergeant.
"We are all vulnerable to suicide, but in police it is more because of pressure, first from their own problems and then from outside; Mental health care is permanent in them, if suicide is happening it is due to neglect of the service or elements that do not receive talks, they are not forced to do it, it happens by will," Andrade said. Pair, who is one of the advisors within the Police Corporation and a member of the Christian Clergy Association of El Salvador.
There are 23 people in the country who belong to the Sangha and have graduated from the clergy; Most are spiritual advisors in various positions and delegations of the National Civil Police (PNC).
Andrade, who is the leader of an evangelical congregation of about 400 people in Santa Rosa de Lima, says she has a social psychology program where she studies people's behavior, attitudes and healthy development in the emotional part.
Read more: "Suicide Prevention Is Possible"
According to Andrade, it's all about paying attention early on to help children and parents. "We are addressing what is it that drives people to commit suicide, sometimes we say the depression they have fallen into, but the cause of that depression is what we have to treat early," They said.
He has two psychologists in the church who support him by talking.
Furthermore, in the Arms of Love program, which is permanent, they include children and minors who are in an unfortunate situation because their parents have died or are detained in the context of emergency arrangements.
"In the Brazos de Amor program we take care of some seven families who find themselves in an uncomfortable situation because of the exception rule, that our initial care to be able to somehow accompany the development of these children so that they become agents change in the future," he said.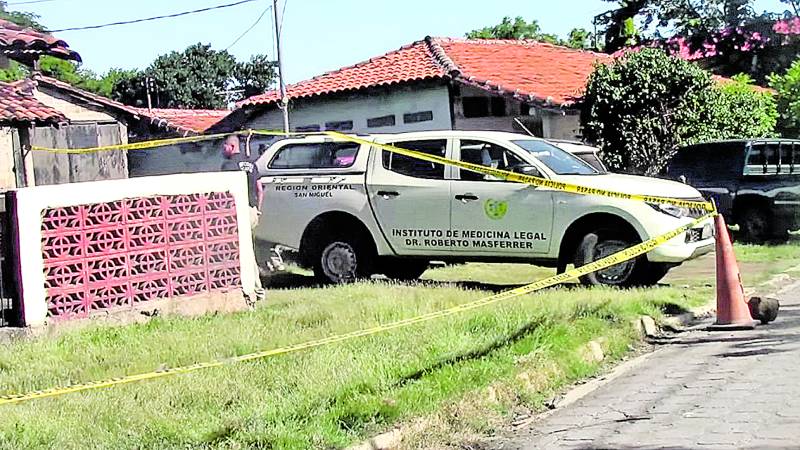 mental health
Orlando Escobar Larios is a psychologist and works in a private hospital in the city of Santa Rosa de Lima. For him mental health is the basic part of every individual, this is the area which should be of utmost interest in keeping solvent.
"Sometimes a person is interested because his legs do not hurt, his head because he is not constipated, however, mental health is related to our entire biological and physiological system." A person with a depressive disorder will feel back pain, headache, dizziness, the urge to vomit, decreased or increased appetite, and extremely low motivation.
According to the expert, it has been established that 5% of deaths across the world are related to suicide.
In the thirteen years he has been practicing as a psychologist, Escobar Larios says he has managed to save the lives of many patients who wished to take their own lives. In life.
There is no set number of psychological care sessions for a patient who comes for care before a suicide attempt, it all depends on the individual characteristics of each person and the support in their family environment; But it may take up to 6 months to get a medical discharge, say professionals.
He adds that there are patients who require the attention of a psychologist and psychiatrist when they are treated with antidepressants or anxiolytic drugs.
At the clinic where Escobar Larios works, he treats about 50 people a month, from children as young as three to adults over 70. In minors they usually find that they bite their nails and this is due to anxiety; In such cases, they act with the parent and the minor.
back to main page