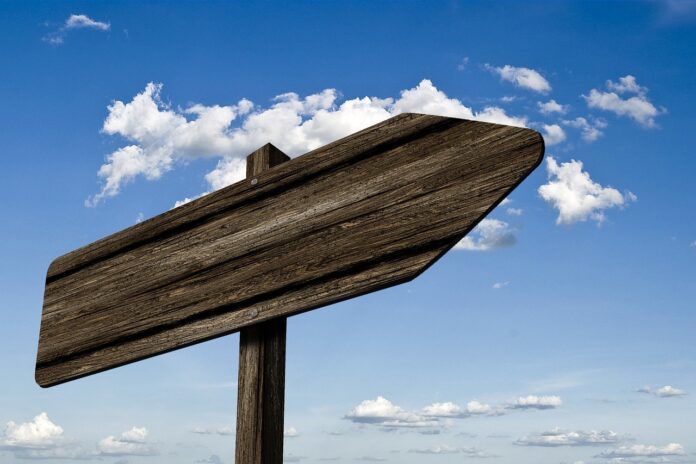 Polygon developers have submitted 3 improvement proposals (PIP) to build Polygon 2.0, the new version of the blockchain focused on opening the value layer of the Internet.
Three months after the first introduction of Polygon 2.0, the developers of Polygon Labs released three Polygon Improvement Proposals (PIPs) to advance the construction of the new blockchain.
This new set of PIPs contains technical details and describes specific changes that will be implemented in the protocol to initiate Phase 0 of Polygon 2.0.
The improvement proposals presented by the Polygon group will be considered by the crypto community and, if supported, will begin to be implemented in the fourth quarter of this year.
On social network X, Polygon co-founder Sandeep Nailwal invites the community to feedback and decision-making, to jointly build "this new chapter in Polygon's history."
Implementation of Polygon 2.0 has begun
Phase 0 of Polygon 2.0 includes four main protocol updates, as demonstrated by the Polygon Labs team. The first of these updates is the restructuring of the MATIC token to POL.
As reported by this medium, Polygon Labs presented POL in July of this year as a hyper-productive third-generation token, which will allow its holders to be validators simultaneously in several blockchain networks that consists of the Polygon ecosystem.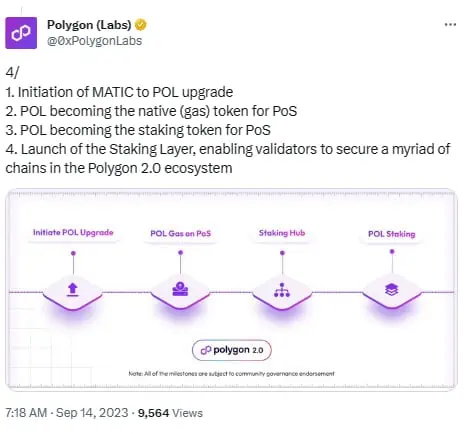 The second update proposed in the Polygon 2.0 roadmap is to make POL a native Polygon PoS utility token. Next, the developers showed the need to implement POL as a token to manage Polygon PoS, which will be the basis for the construction of Polygon 2.0 due to its strength and usefulness in the ecosystem.
Finally, the fourth update discussed by Polygon Labs developers in the construction of Polygon 2.0 is the launch of the staking layer, which will allow POL holders to become validators to support and secure Polygon-based blockchains.
Decentralized management as a pillar of the new network
Polygon 2.0 is built as a blockchain optimized to open and democratize access to the global Internet economy.
Polygon developers explained that this new blockchain will act as a network of interconnected L2 chains that will scale Ethereum to the size of the Internet. Polygon 2.0 is based on Zero Knowledge (ZK) technology to massively scale to Ethereum without dividing the liquidity or the security risk of the ecosystem.
In late July, Polygon Labs indicated the need to change Polygon's management model to ensure the open and inclusive spirit of Ethereum in the new blockchain.