In the mid-range two-wheeler segment, scooters have become the best purchase option due to their good balance between performance, consumption and user-friendliness. Also permeated by the SUV fever, the truth is that the variety and quality of this range has grown greatly and today a BMW C 400 representative of the two-wheeled GTI can be discovered, a motorcycle that is the archenemy of the best manufacturers of brands such as Yamaha, Honda or Kymco.
Large scooters have evolved significantly in recent years and have become one of the most logical purchases in the world of two-wheelers. We offer performance, efficiency, versatility and comfort and in recent years have given the SUV concept an added level of usability and character that has been transferred to the motorcycling world. This is exactly the idea behind the BMW C 400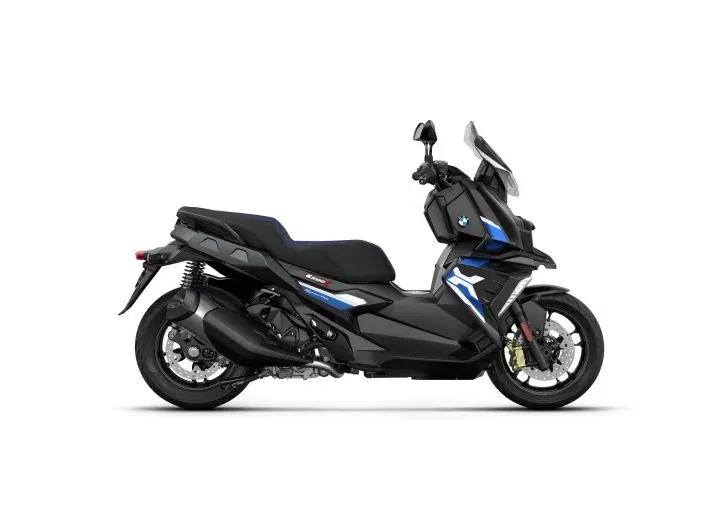 At BMW Motorrad they design the C 400. To drive this two-wheeled GTI, BMW uses a 350 cm³ single-cylinder engine with an output of 34 hp, which enables it to achieve A2 approval and homologates a consumption of just 3.5 l/100 km . With a tank capacity of 12.5 l/100 km, ranges of over 300 km are possible with this scooter.
In the bicycle sector, the BMW C 400 is exactly where we find an ABS front brake system with a double 265 mm disc and 4-piston fixed calipers, a rear brake with a 265 mm disc and single-piston floating caliper, a front wheel fork with a diameter of 35 mm and a travel of 110 mm, finished with a double arm assembly for the rear wheel with preload adjustable shock absorbers. With an empty weight of 206 kg and a seat height of 775 mm, the C 400 is a double seat.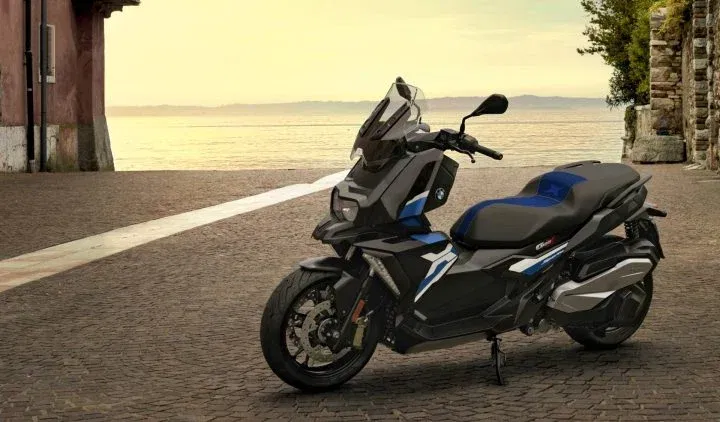 The C 400's features include a heater (optional), a chest in which up to two helmets can be stored (45 liters with flexcase), a USB charging port, etc.
In Spain it is possible to buy the BMW C 400 Compared to the competition we are talking about higher prices, but in return BMW uses not only high manufacturing quality and truly outstanding tuning but also the trump card of its brand image.
Engine – BMW C 400 X
| | |
| --- | --- |
| engine | Single cylinder, 4-stroke |
| Extras | Accelerator via cable |
| Change | CVT variator |
| shift | 350cc |
| Maximum Performance | 25 kW (34 HP) and 7500 rpm |
| maximum torque | 35 Nm at 5750 rpm |
| Bore x stroke | 80mm x 69.6mm |
| cooling | Fluid |
| Feed | Electronic injection |
| begin | Electric |
| transmission | Correa trapezoidal |
| consumption | 3.5L/100km |
| Deposit | 13.8 liters |
| V. Max | 139 km/h |
Partial cycle
| | |
| --- | --- |
| Front suspension | Hydraulic telescopic fork (35 mm) |
| travel | 110mm |
| Rear suspension | Double shock absorber |
| travel | 112mm |
| Front brakes | Hydraulic, double disc 265 mm |
| Rear brakes | Hydraulic, 265mm disc |
| CBS/ABS | Section |
| front wheel | 120/70 R15 |
| rear wheel | 150/70 R14 |
Tariff price