Prince William knows what it is like to live by prayer.
The Duke of Cambridge recently had an embarrassing moment a few years ago when Jon Bon Jovi and Taylor Swift pulled the royals out of his comfort zone during a fundraising event at Kensington Palace in 2013.
William told a joke for the Apple Fitness + episode "Time to Go," which aired on Monday. Apple is donating to three mental health charities – America's Crisis Text Line, Shout 85258 in the UK, and Lifeline in Australia – on behalf of the Duke.
During the walk, he told a story that he could not believe what he was retelling, as this story makes him "cringe".
Korolev said that during events like the one at the palace in 2013, he tries to "be charming and interactive" with guests. But usually he can relax a little when the handshake is over and the performance begins when he goes off-hours. However, it was on that night that the royal sat next to Swift while the band watched Bon Jovi perform.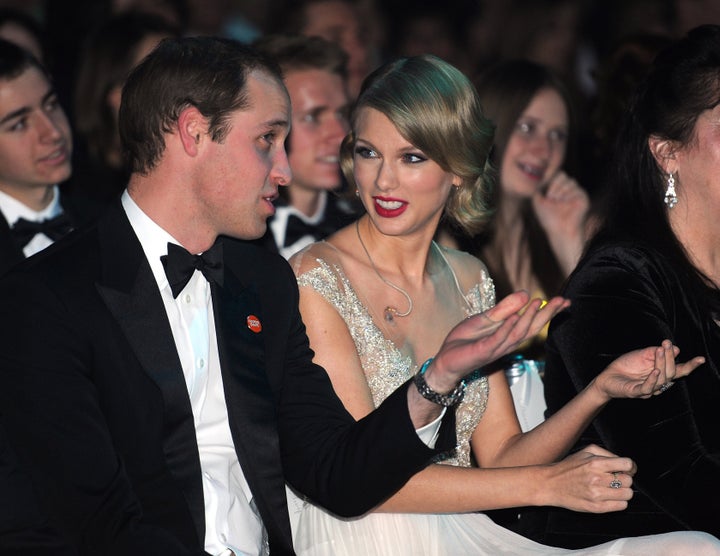 "I had little thought of what would happen next. I am sitting next to Taylor Swift. She is to my left. And after John sings his first song, there is a pause and she turns to me, said the king. "She puts her hand on my shoulder, looks into my eyes and says, 'Come on, William. Let's go and sing. "
The prince said: "I still don't know what came over me."
"To be honest, even now I cringe at what happened next and I don't understand why I gave up," he said, but added that "if Taylor Swift looks you in the eye, touches your hand and says," Let's go ". with me, "you basically do what she says."
"I stood up like a puppy and said, 'Yeah, okay, that seems like a great idea – I'll follow you," said William.
"I went up on stage in a trance and then wake up halfway to Jon Bon Jovi's Livin 'on a Prayer," he said. "I think to myself, 'I'm standing on stage and singing' Livin 'on a Prayer' when I don't even know the words? ""
Fortunately, the applause from the audience helped him get through the experience.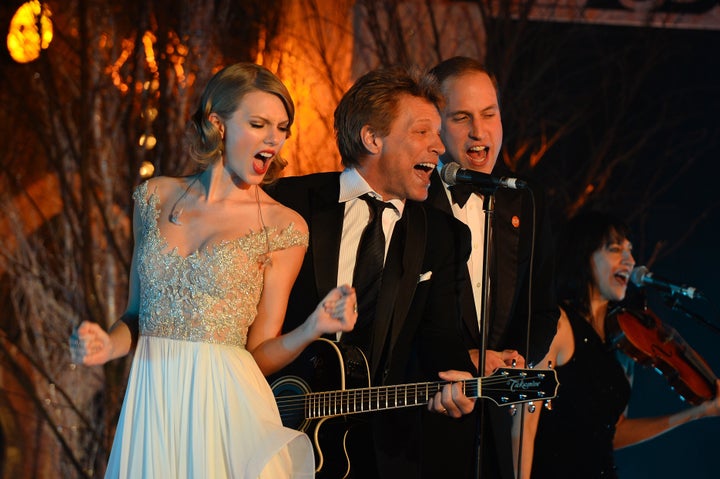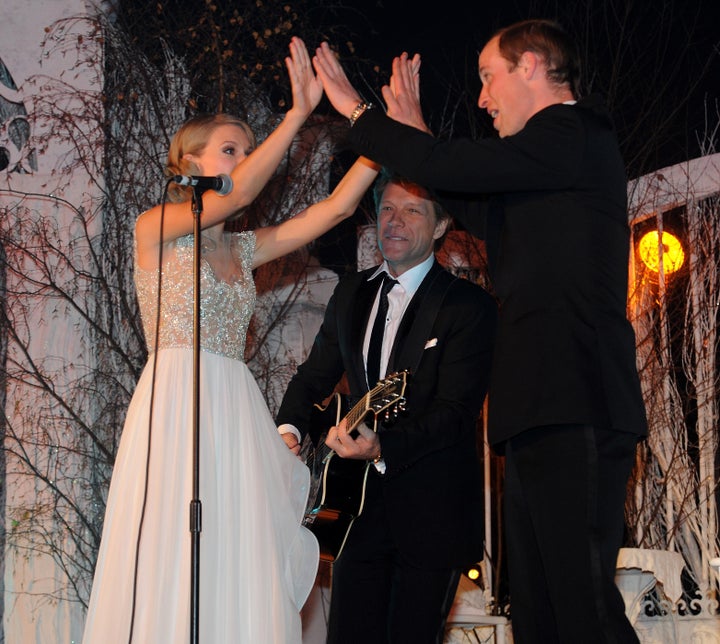 "I thought, 'Well, if they like it, then the night is for them." So what the hell. I can't be a fool who ruins everything, "he joked. The king said that he "tried to remain calm on the outside," but there was a lot of sweat on the inside.
"Many people might think that I am comfortable on stage. When I give speeches and the like, I have already done so much that it is not a problem, "said the king. "But I haven't sung yet."
During the candid walk, William also talked about the songs that matter to him. He named three songs that are reminiscent of his mother, the late Princess Diana, mornings with children, and his personal favorite that he starts the week with: "Thunderstruck" from AC / DC.
"I have to say that the first time I put it on, and now I've heard it a million times, I said, 'Well, this is pretty heavy on Monday morning," the royals said of the song. this helps him start his grind.
"But now that I'm listening to it, it's the best tonic for Monday morning," he said, explaining that the tune will not only "wake you up completely," but it will also make "you feel like you can handle anything and whoever. whatever. ," he said.
"I imagine that you will be walking pretty fast, listening to this, maybe with a jump in a step, with a shake of your head. It's hard not to dance to this song and nod to it. "
To learn more about William's Walk, visit Apple Fitness + here.
Sign up for the HuffPost Watching the Royals newsletter for everything Windsor (and more).