A summit solar power body is threatening to sue the Australian government for allowing its renewable agency to control fossil fuel projects backed by carbon capture and storage (CCS).
The Smart Energy Council has accused the government of forcing the Australian Renewable Energy Agency (ARENA) to contradict its objective after it passed this week that it would have the power to fund CCS as well as coal and gas. does.
"It's been an ideological attack from the start, and you just have to call it that," John Grimes, chief executive of the Smart Energy Council, told the Australian Associated Press.
"It contravenes the Act; The Act is really clear about the definition of renewable energy," Grimes said.
Section 8A of the Australian Renewable Energy Agency Act 2011 provides that ARENA is to provide financial assistance for the research, development and deployment of renewable energy technologies.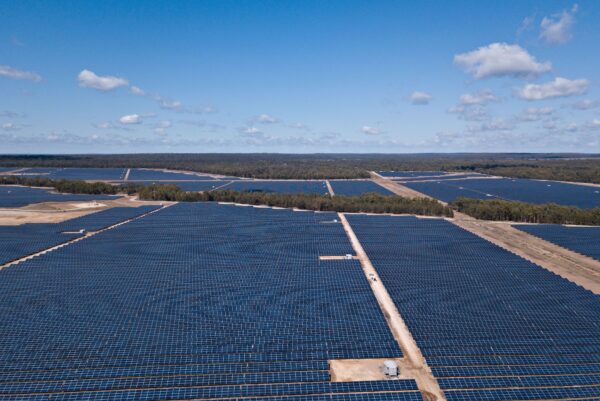 Grimes suggested that potential violations in the definitions could be grounds for taking the government to court.
"We are talking to legal representatives right now, and our intention is that if it has a good chance of success, we will initiate legal action."
However, Section 8G defines ARENA's functions to include "any other functions provided to ARENA by this Act or any other Commonwealth law", potentially absent the new federal law.
2020-21 Federal Budget (PDF) had agreed to extend the remit only after ARENA allocated $1.6 billion in support of the Technology Investment Roadmap – a plan to reduce emissions through new technologies such as CCS.
CCS—the process of capturing carbon dioxide and piping emissions into underground reservoirs—has been championed by Energy Minister Angus Taylor to facilitate emissions reductions in hardier industries such as steel and aluminum production.
Taylor also proposes to use the technology in the production of hydrogen at a globally competitive price point – something to be achieved in green hydrogen using only renewable energy and water.
read more
$540 million towards hydrogen and carbon capture 'essential for Australia's future': Australian PM
"The IEA (International Energy Agency) and the IPCC (Intergovernmental Panel on Climate Change) both consider carbon capture technologies essential to achieve the goals of the Paris Agreement," Taylor previously said. Said.
Mining peak body Minerals Council of Australia (MCA) backed the move, saying it agreed to a path to meet climate commitments through low-emission technologies.
"The Australian Renewable Energy Agency's (ARENA) ratification of expanded rules to be ratified in the Senate will greatly benefit Australia's decarbonization efforts," MCA CEO Tania Constable said in a statement. Press realease.
"It is also in line with the Australian mineral industry's advocacy to consider all technologies in meeting the challenge of reducing greenhouse gas emissions."
But environmental groups lashed out at the new law, including the Climate Council, who argued that the renewables agency should be banned from funding non-renewable industries.
"The country's renewable energy agency should not spend the funds earmarked for renewable energy on CCS technology," Said Climate Council member and former Arena president, Greg Bourne.
"CCS is expensive, unlikely to be effective, and the industry has always promised more and delivered less," Bourne said. "Gas is also a fossil fuel powerfully driving climate change, and gas-to-hydrogen has no place in Australia's zero-emissions energy future."
Greens leader Adam Bandt, accusing the federal government of being influenced by coal and gas lobbyists, was outraged by the result.
"This regulation is illegal, and the government is just trying to give for fossil fuel donors," Greens leader Adam Bandt said.
"If Minister Taylor thinks it's over, he's wrong."
.
This News Originally From – The Epoch Times