A scheduled House of Representatives vote Thursday on a bipartisan infrastructure package that the Senate passed last month is poised to fail despite Democrats controlling both chambers.
Democrats who describe themselves as progressives oppose approving the bill unless there is a first vote that would approve the $3.5 trillion budget package. Since that hasn't happened, they say there aren't enough votes for the infrastructure law just the day before the vote.
"Right now, it doesn't look like it," said Representative Adriano Espilat (D.N.Y.), deputy whip of the Congressional Progressive Caucus, during an appearance on MSNBC.
Progressive Bloc has 96 members. Democrats control both the House and Senate, but each has a smaller majority, giving the bloc an advantage.
The caucus said after a meeting on Tuesday that most members would only vote for the infrastructure bill if the budget package is approved first.
House Speaker Nancy Pelosi (D-Calif.) has already pushed back a vote on a $1.2 trillion infrastructure law as Democrat leaders try to negotiate a deal with the caucus.
Pelosi maintains confidence that the bill will pass, but the outlook appears to be dire. Sen. Bernie Sanders (I-VT) joined allies in the House on Tuesday, urging progressives to vote against the bill unless top Democrats agree to advance the first budget package.
"It's not an infrastructure bill, so maybe a build back better package down the road. that was not the deal. Progressive people will not back down. We are fighting the people's fight and we are going to deliver the entire build back better agenda," Progressive Caucus principal representative Pramila Jayapal (D-Wash) wrote on Twitter.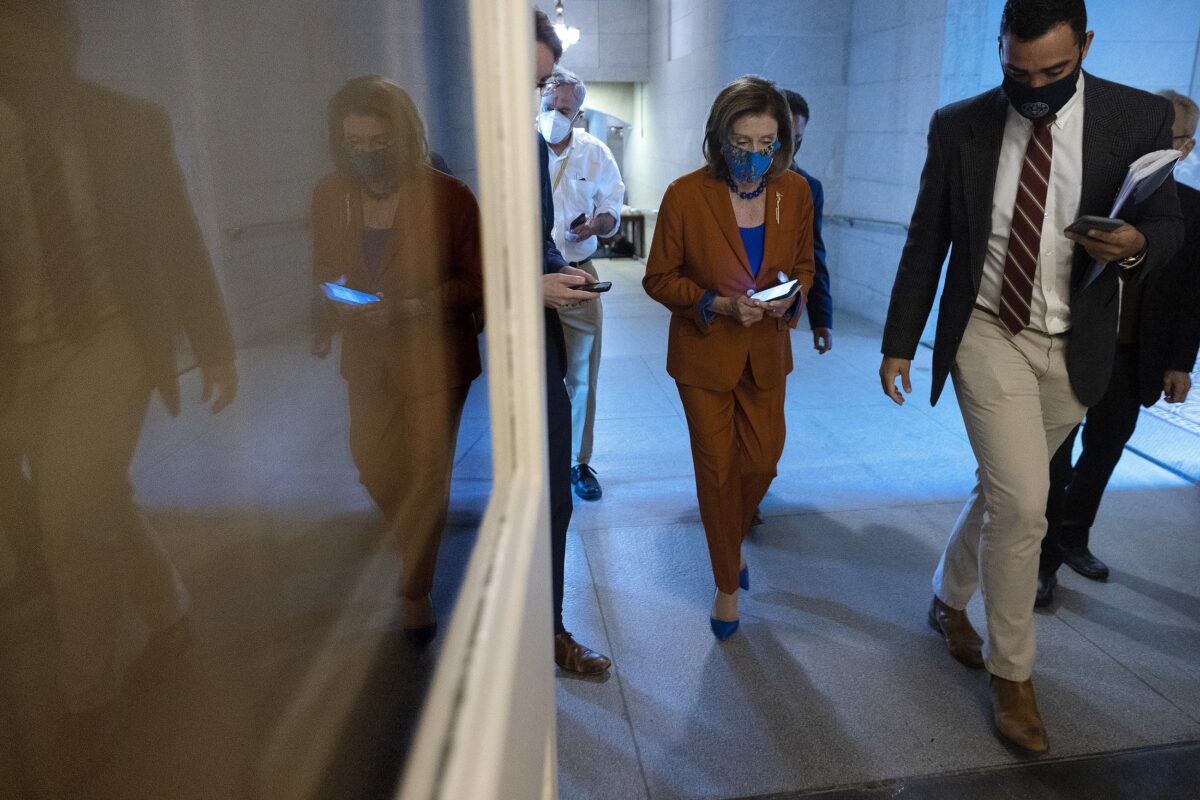 Jayapal told reporters in Washington late Tuesday that Pelosi "knows we don't have votes for a bipartisan bill without reconciliation" and is in regular contact with California.
Asked if she would delay the vote again, Pelosi said around the same time that "we are moving forward."
Meanwhile, moderate Democrats want the budget legislation cut. They're keeping an eye on the Senate, where liberal Sens. Joe Manchin (DW.Va.) and Kirsten Cinemas (D-Ariz.) have opposed such a huge package.
Representative Josh Gottheimer (DNJ), co-chair of the bipartisan Problem Solver Caucus, expressed disappointment on CNN on Wednesday at how things are unfolding.
"You don't vote for an infrastructure package that's historic once in a century to fix everything from water to broadband, to fight climate change, to the Gateway Tunnel between New York and New Jersey." Will help—you don't hold him and hold him hostage until we're working on another law."
Still, he expressed hope, "We're both going to get the job done."
.
This News Originally From – The Epoch Times