This is what the new controller for PS5 looks like.
Sony has finally heard us and is releasing its Pro Controller for the PS5. It is called the DualSense Edge Wireless Controller and was announced during the Gamescom 2022 Opening Night Live show. There was also the first short clip: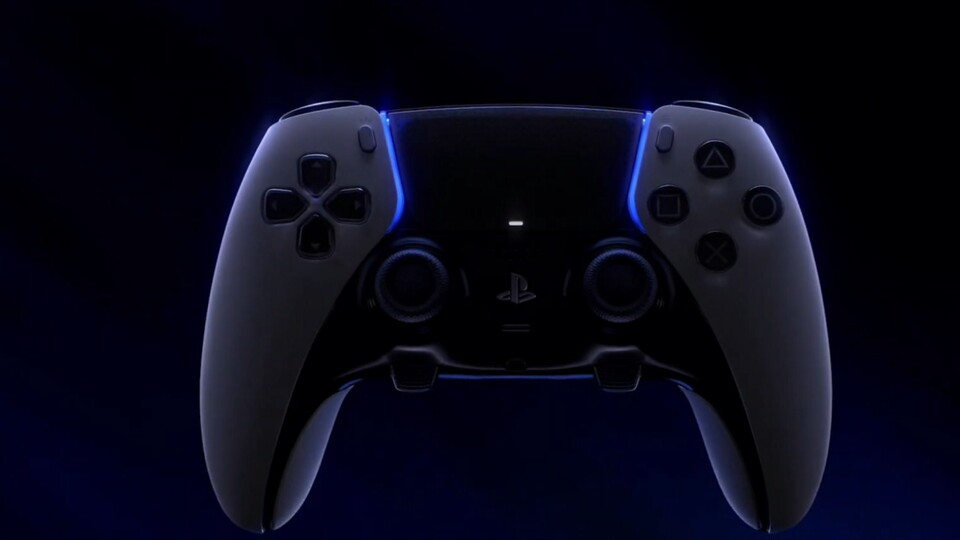 PlayStation 5 – DualSense Edge wireless controller announced
When will DualSense Edge be released? No information has been given about the release yet. What is already certain, however, is that a braided USB Type-C cable and a carrying case are included in the delivery.
How expensive will the controller be? We also don't know anything about the price at the moment. Unsurprisingly, however, it is more expensive than the usual DualSense controllers, which cost around 70 euros depending on the color variant. We believe that the Edge will cost more than €100.
What can the Edge controller for PS5 do?
DualSense Edge allows you to further customize the PS5 controller to suit your playstyle. In addition to the usual DualSense functions, it offers customization options for hardware and software, which Sony explained in more detail in a blog post. Pro features include:
interchangeable stick caps (three types: standard, high dome and low dome)
interchangeable buttons on the back
interchangeable stick module (Module can be purchased separately)
Freely configurable buttons and controls: including sensitivity to sticks and triggers
Multiple Control Profiles create and save
on-controller UITo easily adjust settings such as game volume and control profiles with the Fn key
Opening Night Live 2022 Games
With the new PS5 controller, however, very little hardware was represented at the show. There were also several announcements and premieres for the games. We have summarized all of these in our ONL overview.
Are you interested in a Pro Controller for PS5?