The last Epidemiological Week 2022, which ended on Saturday, December 31, closed with 907 positive cases of COVID-19 in Salta Province, a significant increase from November 5, when no cases were registered.
In this regard, Francisco García Campos, general director of the Epidemiological Coordination of the Ministry of Public Health, explained that "in the epidemiological week 44, which runs from October 30 to November 5, we had zero cases, from there began a slight increase onset, which escalated to the end of the year with 907 cases in epidemiological week 52.
The details of that increase are as follows:
Week 44: 0 cases
Week 45: 2 cases
Week 46: 5 cases
Week 47: 9 cases
Week 48: 15 cases
Week 49: 76 cases
Week 50: 370 cases
Week 51: 713 cases
Week 52: 907 cases
In view of this increase, the Ministry of Public Health recommends that the population follow general prevention measures, such as:
Ensure adequate ventilation in the environment, frequent hand washing with soap and water, or use of alcohol gel.
Avoid social activities, public places, work or educational places if you have symptoms.
Both the patient and the companion should use a chinstrap to reduce the risk of respiratory virus to everyone attending the health facility.
On the other hand, it is recalled that those with symptoms of acute respiratory infection and with confirmation of COVID-19, mild and asymptomatic, are subject to extreme prevention for five days from the onset of symptoms and five days after receiving high Measures should be taken. medical. When they are discharged, containment measures should be strengthened.
impact of pandemic
García Campos summarized that, from the start of the pandemic in March 2020 to December 31, 2022, 166,437 positive cases of COVID-19 were registered in Salta Province, of which 73,366 occurred in the previous year.
As for deaths, he said a total of 3,503 had been recorded. Of that number, 668 correspond to the year 2022, with the assumption that no deaths were reported in November and 7 were recorded in December.
"The increase in cases in Salta is related to the increase taking place in the country and around the world," the professional said, adding, "Since the end of November, a new variant of the Omicron strain, BQ.1.1, has been circulating. ; Salta In the U.S. we have had five cases of COVID-19 with this variant.
close contact
There is no indication for isolation in the current situation in close contact with COVID-19 cases.
They should follow the following prevention measures for 10 days:
• Proper use of chinstrap.
• Adequate ventilation of the atmosphere.
• Washing hands frequently and properly.
• Avoid contact with people with at-risk conditions.
health worker
In the case of healthcare workers, the use of a chinstrap is recommended when in contact with patients; When performing invasive procedures that may cause aerosolization (such as intubation, respiratory sampling, or aspiration of secretions: swab, oropharyngeal/nasopharyngeal).
The use of N95 or higher level masks is recommended, remembering that it is important to wash hands with 70% alcohol or soap and water before and after handling the mask.
drain water
García Campos also remarked that on December 28 a wastewater study was conducted in the city of Salta and its surrounding areas, with six samples collected at different points.
The studies were carried out at the Soil and Water Laboratory of the Chemical Industry Research Institute (INIQUI) at the National University of Salta.
The study's findings indicate that genetic fragments of the SARS-CoV-2 virus were found in all samples analyzed, and that they all had an increase in viral concentration with respect to the previous monitoring, which was performed on 30 November. Went.
The collector-related sample that includes neighborhoods in the southern region of the city showed a significant increase in viral concentration (230-fold); The increase is significant (between 35 and 65 times) in the North West region. Finally, in the central and northeastern region it presents a moderate increase (between 7 and 13 times).
"This tells us that there is an increase in viral concentration in all areas where wastewater samples were taken," explained García Campos, "The data correlates with an increase in COVID-19 cases."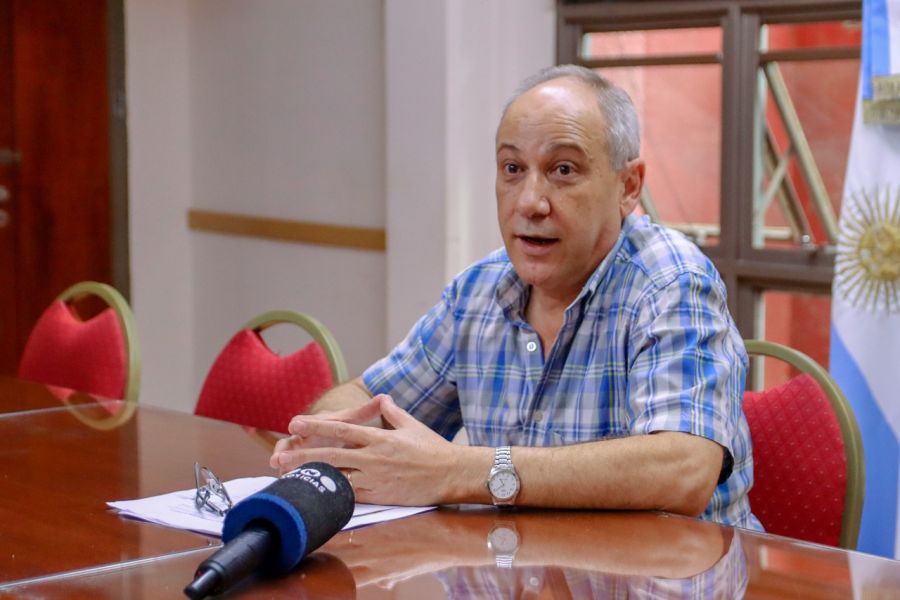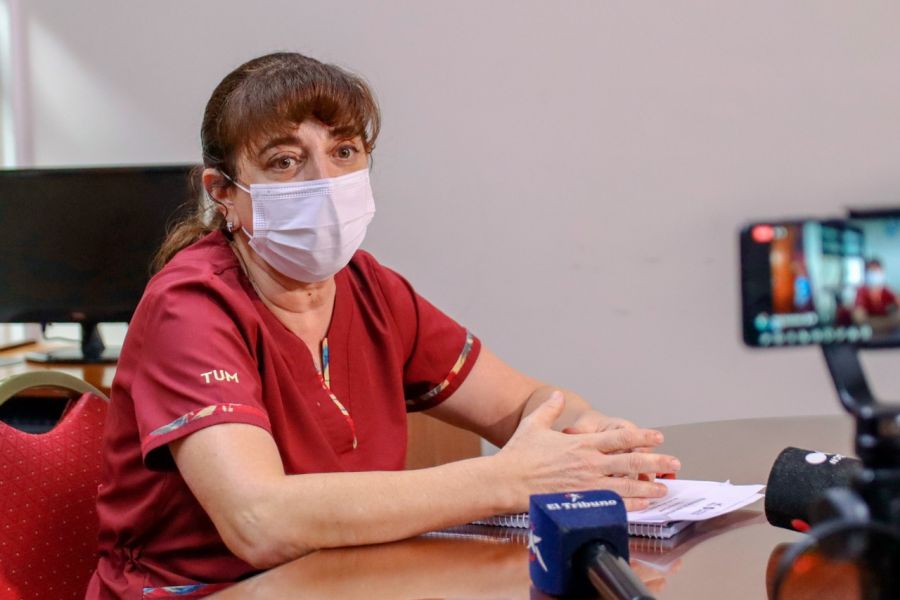 importance of vaccine
head of the vaccination program Adriana Jurecommented that "the vaccine is very important, especially for people over the age of 60, or those at high risk," adding that "although it does not prevent transmission, it may reduce the risk of infection, hospitalization, and reduces severe forms of death".
The official assured that vaccines against COVID-19 are available to all people from the age of six months at hospitals, health centers and vaccination points that have been set up at various places to make it easier for people to access the doses.
"People over the age of 18 can get a third booster once 120 days after the last dose, and everyone who needs to be vaccinated can do so; We recommend that you visit health centers or vaccination centers with your vaccination card or identity document," Jure said.
He also stated that "vaccines are available and it is not necessary to make an appointment to get vaccinated", concluding that "there is scientific evidence of the effectiveness of vaccination".