With 27,740 third vaccine doses given on Friday, 17 percent of the population aged five and older have received a booster shot.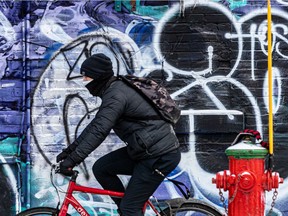 article material
Quebec on Saturday reported a record 17,122 new COVID-19 cases and an additional eight deaths.
The number of hospitalizations due to the virus also continued to rise, rising from 98 to 1,161. Of those patients, 153 are in intensive care, an increase of two.
As of Saturday, Quebec said the hospital capacity for COVID-19 patients is 1,252 for those who do not require intensive care, and 319 for those who do.
Health Minister Christian Dubey said in a tweet, "My father, the captain of a ship, used to say that in rough seas you have to keep the bow of the ship in the air to fight the wave. Even if many people are out at sea. Be sick, you have to keep your spirits up. Good weather always returns. Happy New Year 2022 to all!"
article material
The positivity rate in Quebec is 31 percent after conducting 58,453 tests on Friday.
In terms of vaccinations, the rate remains the same, with 89 percent of people aged five and older getting a single dose and 82 percent of people being double-vaccinated. With 27,740 third doses given in the last 24 hours, 17 percent of the population over the age of five years has received a booster shot.
On Friday, the City of Montreal's executive committee renewed the island-wide state of emergency for another five days.
Quebec opposition says COVID-19 curfew a sign of government failure

COVID-19: Here are the new restrictions in Quebec