A devastating global report was published last December, lancet countdown, which warned of the effects of climate change on health. In its seventh edition, the document warned that warming not only increases the risk of mortality from heat waves and flooding, but also increases the transmission of infectious diseases such as dengue fever or Nile virus due to each warmer temperature. . Heart and mind too.
Rachel Lowe (London, 1981), Research Professor at the Catalan Institution for Research and Advanced Studies (ICRIA), Director of The Lancet Countdown Europe and Leader of the Global Health Resilience Team at the Barcelona National Supercomputing Center (BSc-CNS), by videoconferencing . Barcelona that adaptation and mitigation measures are insufficient and calls on governments to put health at the center.
Since when has the link between climate change and health been investigated?
Pollution has been known to have negative effects on the respiratory system for decades, but there was no scientific research until recently. In fact, in the report, an indicator analyzes the number of publications launched, which has accelerated in recent years. Notably, in the last five we see more funding available from the European Commission and the Wellcome Trust, and articles (more than 366 were published in 2021 alone). And gradually we will see more about adaptation and mitigation and their impact on health.
Why are these positions skyrocketing in the last five years and not earlier?
Because of the lack of funding for his research and also because we are just beginning to understand the health effects of climate change. We have gradually generated more and more evidence, because traditionally research has focused on its impact on agriculture or energy. Now, concerns about harm to health, recently, begin to gain relevance. We're trying to get politicians to start putting health at the center of climate change action.
Heat waves are more likely to affect the elderly, children, women, chronically ill people or those who do not have access to healthcare
What types of distortions are attributed to warming?
Higher temperatures are more frequent and extreme events – heat waves, floods, droughts and fires – are driving extreme mortality, also due to pollution, and increasing the risk of contracting infectious diseases. It also causes loss of productivity and affects mental health. In the report we analyze 33 different indicators that reflect this impact and we see that adaptation and mitigation strategies are insufficient.
Can you give some figures?
Exposure to heat waves increased by an average of 57% in the second decade of the century compared to the first. And in some areas it has increased by as much as 250%, particularly affecting the elderly, children, women, the chronically ill or those without access to healthcare. It harms health status, increases the risk of displacement, morbidity and mortality. In addition, since 2000, deaths linked to heat waves have increased by 50 per 1,000 inhabitants per decade from Africa to Europe and 30 per 1,000 inhabitants in Spain. This is a trend we see and the Mediterranean region, which is a hot spot, is one of the most affected due to the drought which is affecting the region the most. With regard to infectious diseases, cases of dengue transmitted by the Aedes aegypti mosquito and outbreaks of dengue and chikungunya are increasing in Europe (Spain, France and Italy).
What kind of diseases does it cause other than infection, respiratory or mental damage?
It is also associated with heart diseases and cerebrovascular accidents.
The Mediterranean and southern Spain are the most vulnerable regions; Dengue and West Nile virus cases rise
What policies should governments promote?
It is very important that the world moves in the other direction. The Russian invasion of Ukraine is a setback in the fight against climate change, as the energy crisis has spurred the re-use of fossil fuels in many countries when coal use should be banned because of its association with premature deaths due to contamination. We need coal to be phased out of use and replaced by renewable energy. Governments should also end subsidies for fossil fuels. We also have to think about the loss and damage caused by the populations that suffer the effects of warming, especially those in Africa and other developing countries that are less responsible for the climate crisis and who are more likely to face these effects. needs more support. Some progress was made at COP27 in Egypt, following the agreement to create a loss and damage fund for vulnerable countries, but we need to ensure that these funds reach countries most vulnerable to extreme events and premature events. Facing a rise in deaths.
and companies?
It is very important that they also play their part, use renewable energy, abandon fossil fuels, switch to clean technologies; Encouraging travel on foot or by bicycle to make cities more liveable… It's good for mitigating climate change, reducing emissions and good for health and the planet.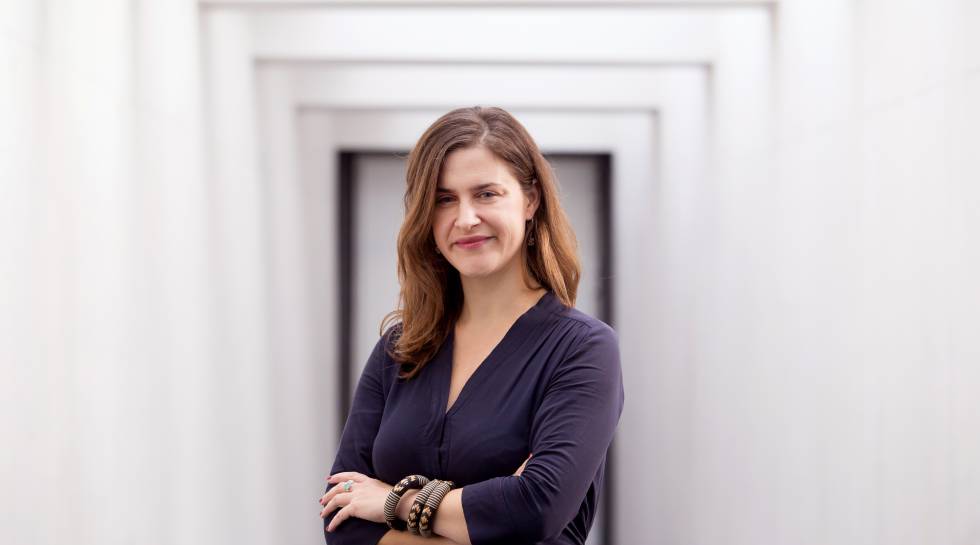 You mentioned Africa as one of the most exposed regions and Latin America and Asia?
Yes, they are most affected by climate change. Africa is extremely vulnerable, with high temperatures affecting workers in agriculture, while in Latin America and the Caribbean, small islands are more vulnerable.
In Spain, apart from the Mediterranean, which regions and groups are at risk?
Southern Spain, which is exposed to dengue and Nile virus, and agricultural workers due to high temperatures.
Have you calculated the economic bill for these effects?
The cost of the 2021 floods in Germany was estimated to be around 30,000 million, and is the highest due to extreme events. It is true that it is not directly related to health, it has not been quantified, but it is subject to development; We're analyzing and quantifying that.