Range Rover is a luxury brand in itself established over the years. Its wide and varied range contributes to this, with quality vehicles finished practically by hand and surrounded by the highest technology. Details such as the launch of the new SV Bespoke personal service, which offers customers a high level of personalization and refinement, also contribute to this.
For Range Rover Autobiography and SV models only
The service can be ordered for the Autobiography and SV models, although the Range Rover remains the world's most attractive luxury SUV, thanks to a number of upgrades across the range. The Range Rover is the true luxury SUV and for over 50 years has exemplified the combination of indulgent comfort and elegance with classy performance.
Range Rover enhancements include the next-generation Pivi Pro infotainment system and increased power from new plug-in electric vehicles. The Range Rover SV can now be fitted with a plug-in hybrid electric motor for the first time in the long wheelbase version, while the flagship V8 engine includes micro-hybrid technology to optimize its efficiency. There is also a 615 PS option with unmatched power for the exclusive Range Rover SV.
Available for the Range Rover Autobiography and Range Rover SV models, the SV Bespoke Individualized Service is the pinnacle of personalisation. Customers can custom build their Range Rover at the SV Bespoke Commissioning Suite in the UK or at one of our selected dealers worldwide.
They can also bet on the most comfortable option: complete their order online through a special virtual platform.
The SV allows access to a wide range of materials and finishes for bespoke interiors and exteriors. The special build process is made up of seven complete steps to choose colors, themes, special options for the SV, materials, coatings, finishes, customization and customization.
The aim is that when the vehicle is finished, it will be as unique as the person who designed it, although customers also have access to combinations specially selected by the Range Rover design team to make their dreams come true. are available for
Infinity of materials and colors
Up to 391 colors of interior materials are offered, plus a discreet SV Bespoke exterior paint palette that includes over 230 colors with satin and gloss finishes. Another option is the SV Bespoke Match to Sample paint service, which allows any exterior color to be replicated and offers unlimited scope for customisation.
The level of craftsmanship by the experts at SV Bespoke is demonstrated in the attention to detail that can be seen in the bonnet and tailgate badging, which is available in a variety of precious metal finishes, including 24-karat gold.
Range Rover's wide range of engines have also been adapted. Powerful and efficient plug-in electric vehicles include a new 160 kW electric motor, which together with the Ingenium 3.0 six-cylinder petrol engine delivers 550 and 460 PS in the P550e and P460e versions respectively (versus previous outputs of 510 and 440) hp).
Technical improvements to the brand's flagship have also managed to enhance acceleration in electric mode, as the time to reach 100 km/h with purely electric power has been reduced to 5.0 seconds. Using two power sources, the P550e version can go from 0 to 100 km/h in 5.0 seconds, compared to 5.5 seconds.
Combining Ingenium six-cylinder petrol and diesel options with micro-hybrid technology, these plug-in electric hybrid powertrains produce CO2 emissions of 16 g/km and have an all-electric range of up to 121 km (vs 113 km) Are. Which translates into an actual expected autonomy of up to 94 km2.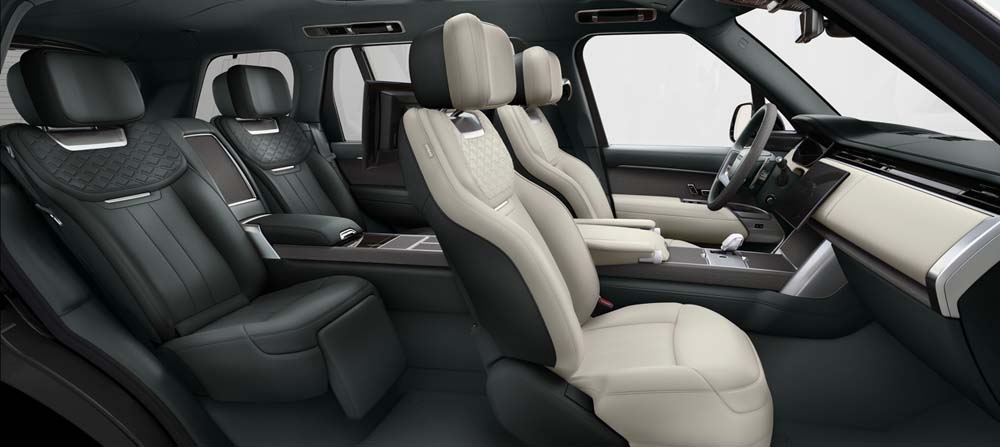 This is also the first time that a plug-in hybrid electric powerplant is available in the long wheelbase Range Rover SV. To take Range Rover luxury to the next level, customers can configure a four-seater, long-wheelbase body design with the optional SV Signature Suite package and efficient plug-in electric hybrid drive.
Powerful V8 with MHEV technology
On the other hand, the V8 uses microhybrid electric technology (MHEV) for the first time. The MHEV system optimizes efficiency by harnessing energy produced during deceleration and braking, as well as improving vehicle response by redistributing stored energy during acceleration. Along with other benefits of the system, such as the smooth start/stop function, CO2 emissions are reduced
Also available for the Range Rover SV is a twin-turbocharged V8 MHEV petrol engine that delivers an enhanced power output of 615PS and 750Nm of torque for smooth and powerful performance.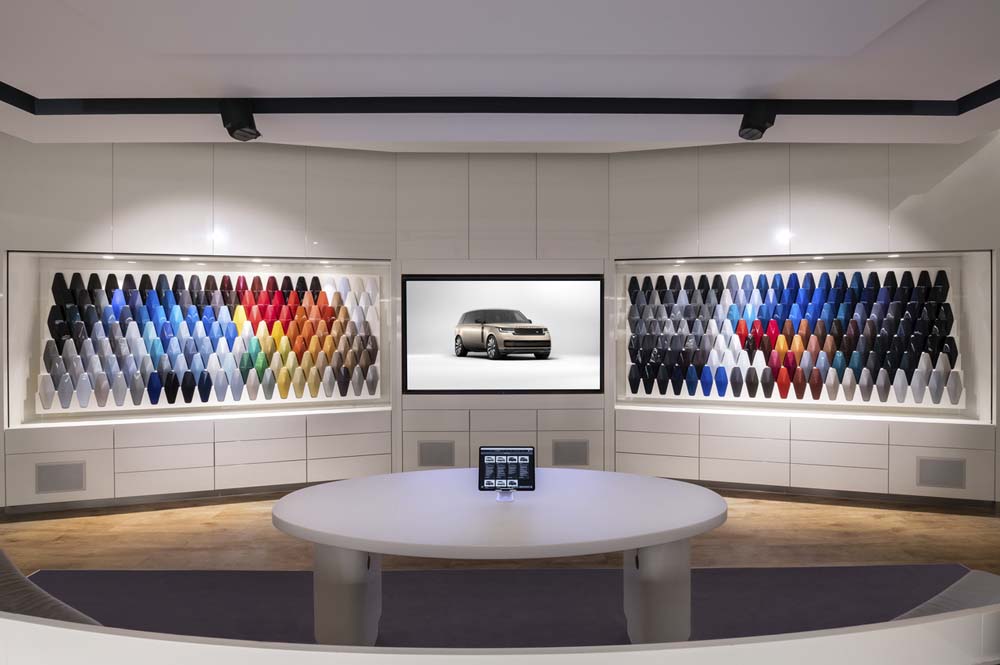 Pivi Pro adds easy connectivity and the most intuitive technology to Range Rover's luxurious interior thanks to the next generation infotainment system. It includes a clear and practical interface so that customers can control the main functions of the vehicle through the elegant curved touchscreen 13.1″. Inch glass.