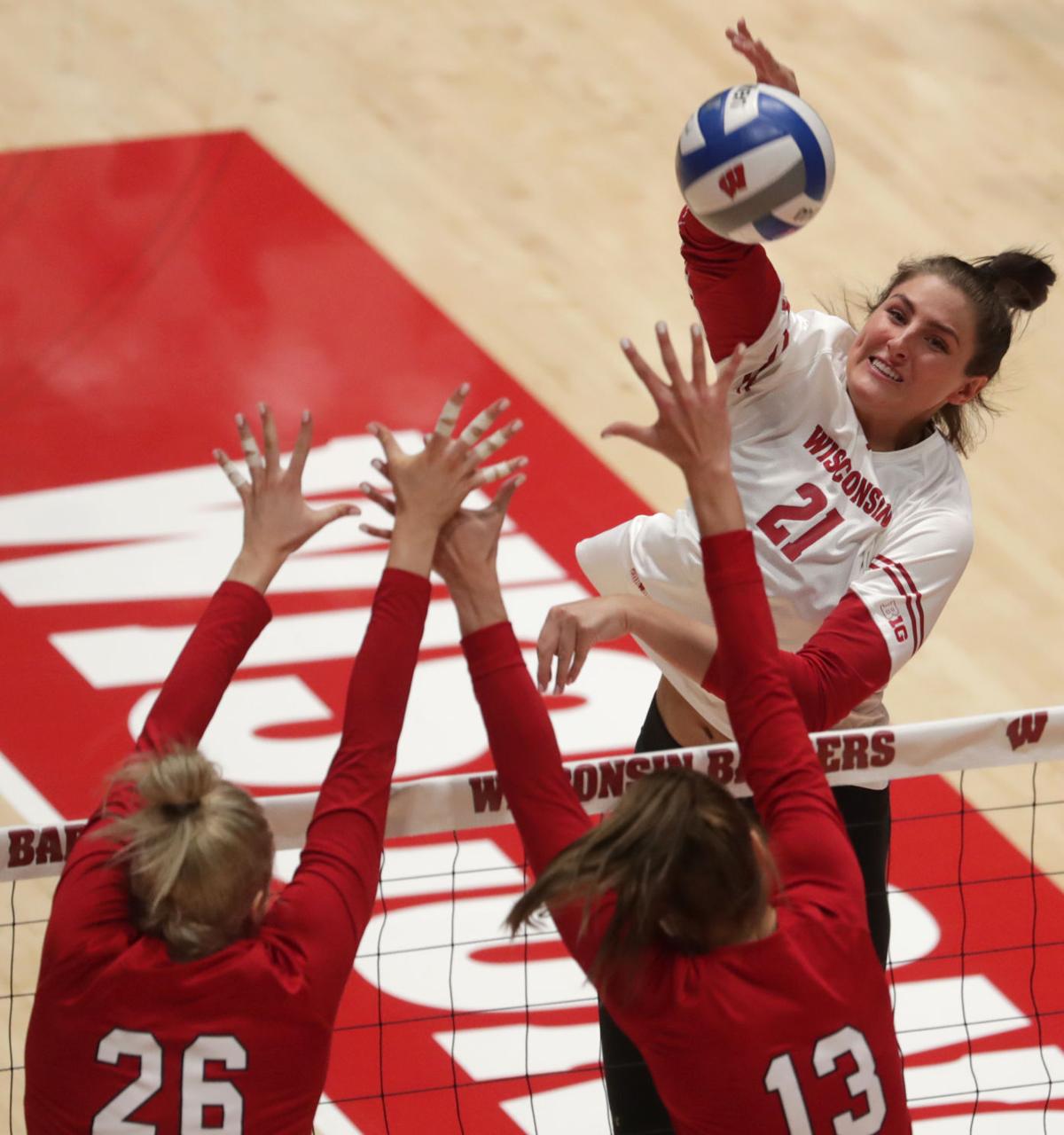 DENNIS PUNZEL for the state magazine

The University of Wisconsin quickly realized that if it was going to win its third consecutive Big Ten Conference championship, it must get big on Friday.
After Nebraska hit them on the heels in the first set, the Badgers responded as before, winning 14-25, 25-23, 26-24, 25-18 to secure at least a draw for the title. post-match celebration at UW Field House with trophies, confetti and championship jerseys.
Badgers # 5 (24-3, 16-3 Big Ten) were led by their fifth-year veteran stars as Dana Rettke had 18 kills and seven locks and Sydney Hillie had 48 assists as she became the assistant leader for everything. time. … They had a lot of help as Grace Loberg contributed 14 kills and Lauren Barnes 22 hits.
"Everyone dreams of winning the Big Ten championship," said coach Kelly Sheffield. "In order for these guys to win three of them, they know how far they have covered. They finished their first year in the league seventh. Their last years, when they pass one after another, are just special. "
Hillie, who improved her career total to 5,849 to surpass Laura Abbinante's record of 5,833, credited the team's championship success to hard work.
"Winning three in a row is pretty difficult," Hillie said. "This requires a lot of behind-the-scenes work that goes unnoticed. I'm just proud of how the team this year approached each day in training, made an effort so that we could put ourselves in our place and get a chance to win. This team has worked on itself. "
…