The youngest daughter of Biloela's Tamil asylum-seeking family has celebrated her first birthday outside Australia's immigration detention system.
key points:
Tharnika Nadesalingam had a pink themed party in the park
His party was one of several public events to welcome the family home in Biloel.
Supporters expect family to get permanent visa within next week
Thornika Nadesalingam wanted a pink-themed party in a park, and that's what she got, as her family and supporters gathered at Lions Park in downtown Central Queensland.
Priya Nadaraja, Nadesh Murugappan and their daughters, Kopika Nadesalingam and Tharnika Nadesalingam, were living in the central Queensland city when their bridging visa expired in 2018 and were taken into immigration custody.
They were found not to meet Australia's refugee requirements and were placed in community custody in Melbourne, Christmas Island and Perth.
They returned to Biloela on Friday after the new Labor government intervened in their case, allowing them to return home.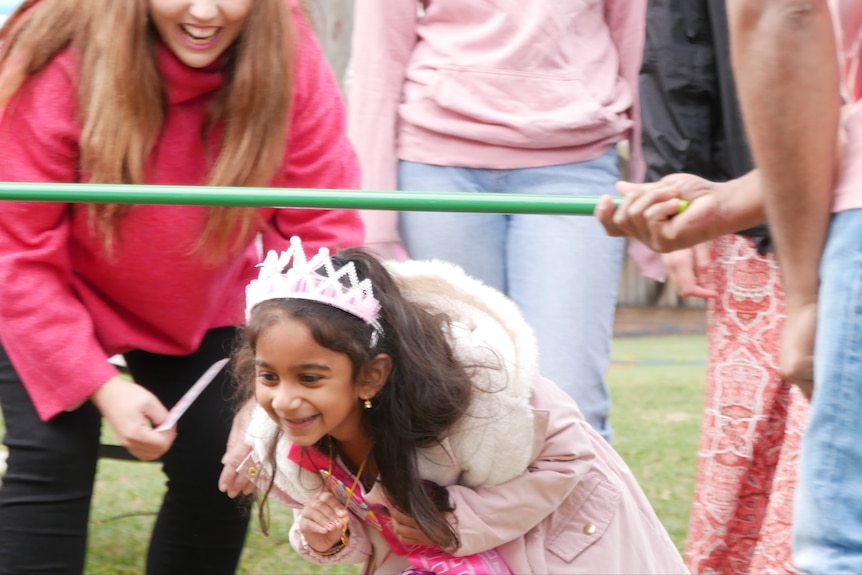 Tharani's birthday party was the last of several public events to welcome the family home.
Sarah Broadley attended the party with her eight-year-old daughter, Eloise Harlick.
"We are really excited to celebrate [Tharni's] Birthday," said Ms. Broadley.
"We've been doing this for a few years now but we don't have a birthday girl with us. So we're really excited to celebrate the change with her."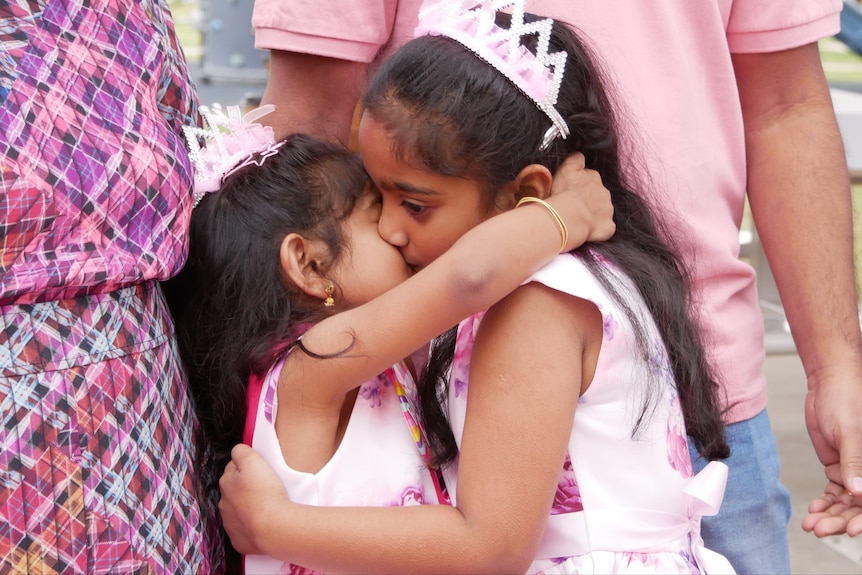 The family remains on temporary bridging visas, but Prime Minister Anthony Albanese said on Saturday he saw "no hindrance" to pressure from the family for permanent visas.
"Those will be processes," he said.
The family's attorney, Carina Ford, said she expects a decision to be made next week.
"It's just working out which power to use, which visa to give," she said.
"I absolutely can't believe we're almost at the end."