La Verne, Calif.—Tuesday, September 21, Dylan R. Merola's body was returned home to California. Merola was among dozens of people killed in the August 26 bombing at Afghanistan's Kabul airport.
On the way from the airport to the cemetery, more than 10 overpasses were crowded with people holding American flags to express their thanks to US Marine Lance Cpl. Dylan R. Merola.
An extremist group ISIS-K has claimed responsibility for the August 26 terrorist attack on an airport in Kabul that killed 13 US soldiers. Among them were four young sailors from California, Merola, 20; Nicole L. G, 23; Hunter Lopez, 22; and Karim Nikoi, 20.
Merola, from Rancho Cucamonga, San Bernardino County, California, was a cadet in the Air Force Junior Reserve Officer Training Corps (JROTC) before graduating from high school in 2019. His body was taken out of Ontario International Airport in a procession at around 5:45 p.m. In the afternoon Forest Lawn Covina Hills, passing by the primary and secondary schools in which he attended.
Crowds of people paid tribute by lined the procession route and waving American flags. It is estimated that thousands of people filled a 15-mile line on sidewalks, and put up American flags on overpasses in the inland Kingdom of California to pay tribute to Merola.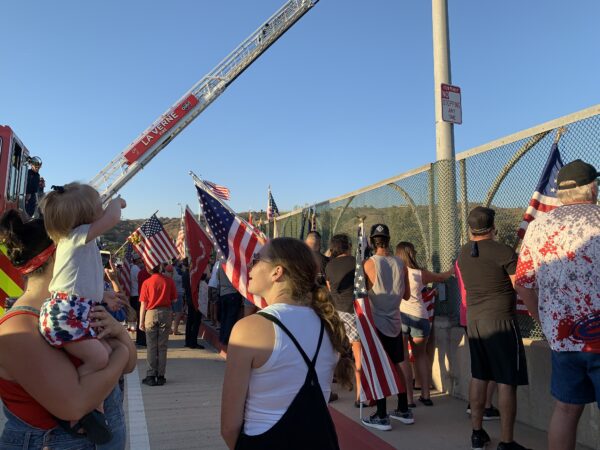 Farewell attendee Lily Brainard said residents of surrounding towns are mourning after hearing the news of the death of 13 US soldiers and expressing gratitude and respect to the soldiers who laid down their lives. "The event was organized by the local people. Roadside residents participated and raised flags on the overpass early in the morning. Later, the fire department [La Verne] And Los Angeles will also participate. "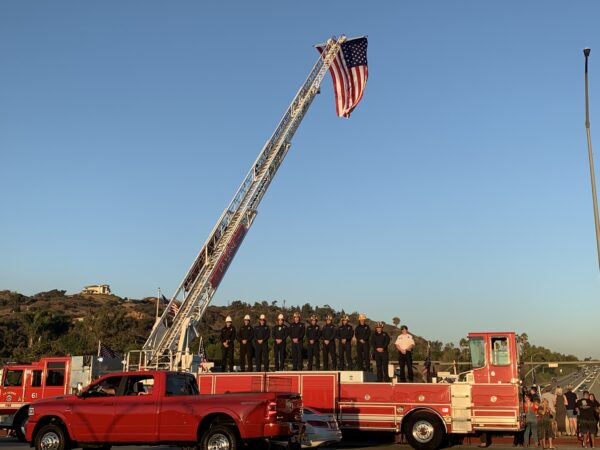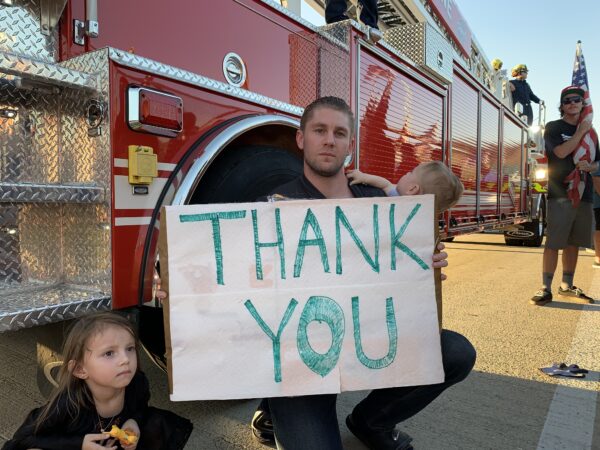 "These are little kids," Brainard told the Epoch Times reporter. "Everyone is sad, especially the parents of those young soldiers. Losing your loved ones is unimaginable. We feel that his sacrifice was avoidable and unnecessary. We are sad as well as angry."
"We cannot hope to console the bereaved families; seeing [Merola] The least we can do is on the overpass," Brainard said at the event with his kids. "We should teach our kids how to be grateful, love our country and respect our soldiers."
Jeff Taylor, manager of the Foothill Warriors baseball program in La Verne, takes his junior baseball team to pay tribute to Merola and his family.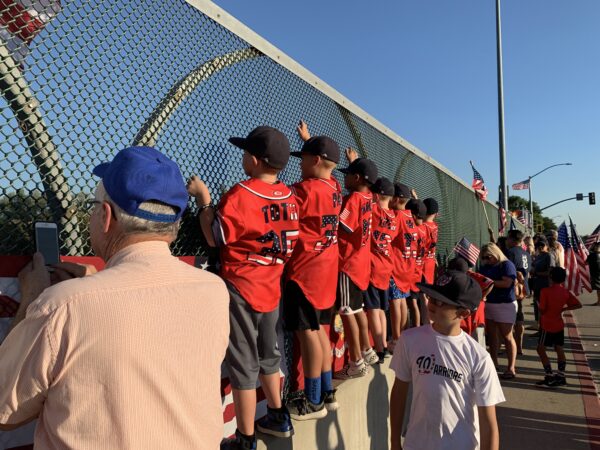 "As a gesture of solidarity to the family and the Marines who protect our family, … [he must] teach all these young people [the junior baseball players] The price of our freedom and what is needed to protect and protect our freedoms," Taylor said.
"It is our job as their parents, and coaches, and managers, to teach them about our history, what happened on 911, and to teach them why we are in Afghanistan—and to teach them that. For what Dylan did to protect our freedom," Taylor said.
Merola's public funeral service will take place on the Forest Lawn at 2:30 p.m. Sunday, followed by a private funeral.
.
This News Originally From – The Epoch Times