José Joaquín Chávez, Salvadoran in Canada: "We do not want any foreigner to take advantage of the imposition of unfair practices in our country's democracy"
The repression in El Salvador is blind and follows the madness of the power that the President of the Republic holds, Nayab Bukele, This was stated by Dr. José Joaquín Chávez after concluding his visit to his country of origin with the aim of ratifying the impeachment against the President of Salvador. CanadaThe country where he has been living for more than 30 years.
You may find this interesting. HRW report confirms emergency regime is "a criminal policy"
The day he left El Salvador for Canada, he gave an interview to El Diario de Hoy, where he revealed the facts he was able to verify from his travels and the abuses and irregularities he felt. expressed fear. officialdom.
In fact, he said that he entered the airport out of fear that he would be caught the wrong way.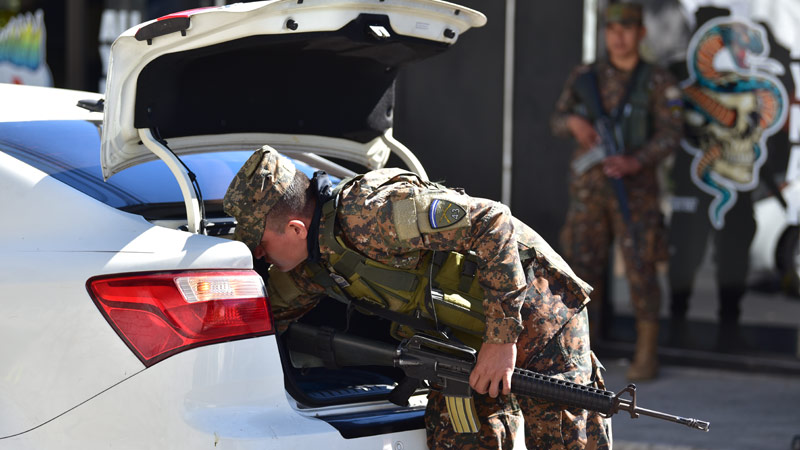 When asked if there was a similar sentiment among other Salvadorans abroad, he answered yes, because "we have seen irregularities by the police and the army, which should not be patrolling the streets, the army doing other kinds of activities." is taken."
slapped by a policeman
When asked if he had identified an abuse of authority, he replied: "I once saw (a video of) a photographer taking pictures of a man who appeared to be dead in a spot, a policeman. took the camera from him and hit him." A big slap."
Then he explained that this is done in order to instill a policy of fear in the population. Slap one journalist is to scare 1,000. This should not be done, he said.
"After killing these two people who came in a truck carrying an election activity (FMLN) and a person who was the PPI of the health minister, started firing and killed two. So it is killed to scare 10,000; (Leaders) are jailed in Santa Marta so that other communities don't say anything, trade unions are jailed to intimidate everyone "

Dr. Jose Joaquin Chavez Morales
He then referred to the arrest of Ernesto Mushondt as well as the thousands of arrests under the emergency regime and said: "We want to remind Bukele that he does not belong here in the Middle East."
"Nobody should have absolute power here, absolute power that goes to the Middle East. We don't want any foreigner taking advantage of their foreign status to dominate our country's democracy and behave unfairly, but where they come from , go back there, we don't want these people to come here", concluded the surgeon.