police operation

Horror scene in Rorschach: 20 year old man climbs on roof and throws bricks all around
A man climbed onto the roof of a house on Löwenstrasse on Sunday night and threatened to kill him. He surrendered after more than five hours and was taken into custody by the police.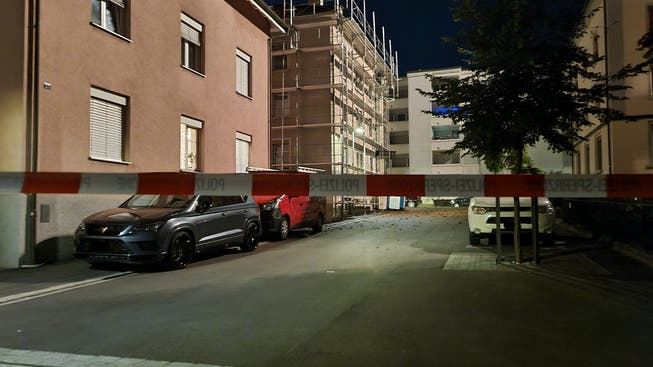 Broken bricks are lying on the ground. Various cars are damaged. Barrier tape prevents spectators from entering the scene. It was impossible to go through Löwenstrasse in Rorschach on a Saturday night. The reason was an incident in which a person was involved.
As police spokesman Hanspeter Krusei said, the emergency call center of St Gallen Cantonal Police received a message shortly after 12:15 pm that a 20-year-old man in Rorschach was threatening to kill himself and that he may have a gun. Is. Him. Emergency services were immediately deployed. According to Krusei, the 20-year-old broke into a construction site on Löwenstrasse, climbed onto the roof of a house and threw bricks from the roof.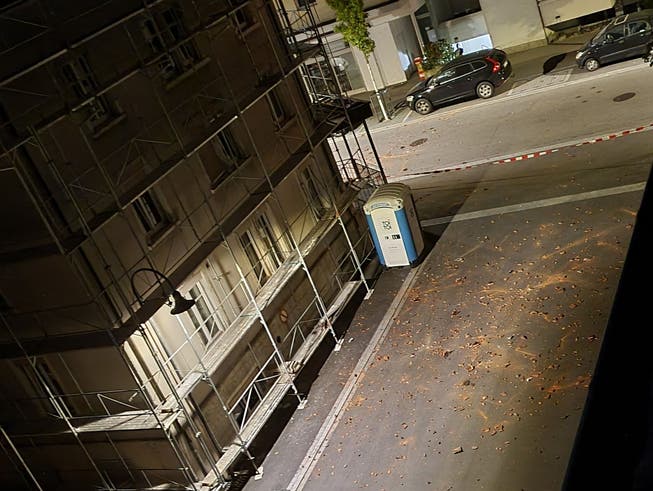 The fire brigade immediately put up barriers and secured the surrounding houses. The roof of the affected house was illuminated with a special crane to get a better overview of the situation. Residents were no longer allowed to step out of their homes. "It was very dangerous," police spokesman Hanspeter Krusei said.
Residents experience scary scenes
Residents of nearby houses report horrifying and disturbing scenes. A dozen spectators watched from afar. Some filmed the event with their cell phones.
One resident says: "I was laying down to sleep when suddenly I heard a loud noise. It felt like something was breaking." Then he got up and went to the balcony of his apartment. Then he saw the broken bricks. Looking at the adjacent house, he saw a man tearing tiles from the roof and throwing them in all directions .
«It was scary. I just hoped that no one gets hurt and everything will go smoothly."
The extent of the damage is still unclear
In addition to 15 members of the Canton Police, eleven members of the fire brigade and two crisis intervention specialists were also present on the spot. Attempts were made to stop the young man. First without success. After more than five hours, the 20-year-old finally gave up on himself and climbed off the roof. "Then we were able to arrest him and called a doctor," police spokesman Crusi said. After this the person was admitted to the psychiatric hospital.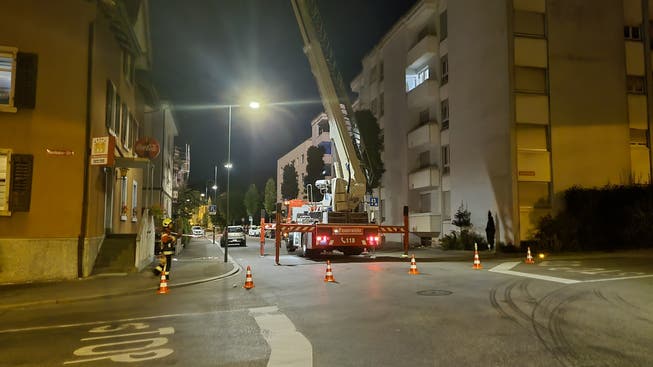 The falling bricks not only destroyed the roof of the affected house, but several parked cars were also damaged. Krusei can't say how much the damage is. "It is yet to be decided. There is an offense of encroachment and damage to property." No emergency services or persons were injured as a result of the incident.