The president of the Russian State Duma (the lower house of the Russian parliament) insisted on Friday, "Washington is ready to do everything to maintain its power around the world, sacrificing the prosperity of its citizens and the economy of European countries." could." Viacheslav Volodin, on your telegram channel.
In this line, he emphasized that the North American country has brought nothing less than hunger, cold and isolation to Europe, reaching historical maximums, in direct reference to the level of inflation around the eurozone.
Regarding the electricity shortage in Europe, which raised the price six times a year, he said the US pressured Europe to reject Russian energy products, as well as economic cooperation between them, HispanTV reports.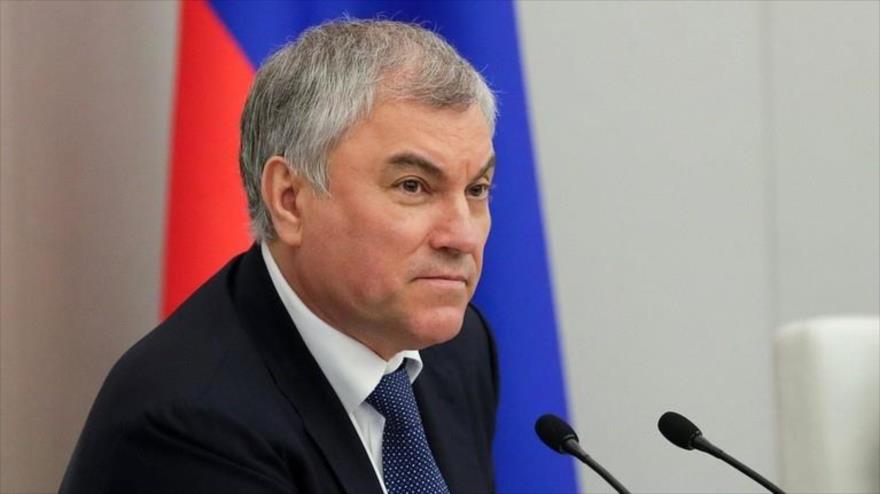 For his part, the Russian Deputy Foreign Minister, Alexander Grushko, has said that the rejection of Russian gas would harm European countries while it would benefit the United States. The decision to attempt to disrupt Russian supplies comes as an unusual heat wave severely affected Europe, reducing production harvests by 20% compared to the previous. year.
He warned that the United States benefits from imposing so-called sanctions against Russia because it aims to weaken the country militarily and economically and at the same time seek to improve its position in global energy markets.
Since the start of Russia's military campaign in Ukraine on 24 February, the West, especially the US, has tried to undermine Russia. Therefore, it has forced European countries to impose sanctions on Moscow.
A decision that has had unfavorable consequences ever since Russia began cutting gas flows in June has cost European citizens and caused significant damage to various regions of the continent's countries.
learn more:
VTV / Time / JMP