At 16 he was riding 1,500-pound bulls. Jeremy Maisonneuve has been rodeoing for several years. He is a regular at the Saint-Tite West Festival, to which he will return this year.
There is nothing that beats the atmosphere of Saint-Tite says the young man from Outaouais.
For Jeremy Maisonneuve, rodeo is a true passion. My father ties the calf. I have always had animals at home. (One day), I asked my father if he could come on board. He said yes and I fell in love he says.
I was made for this, I was born for this.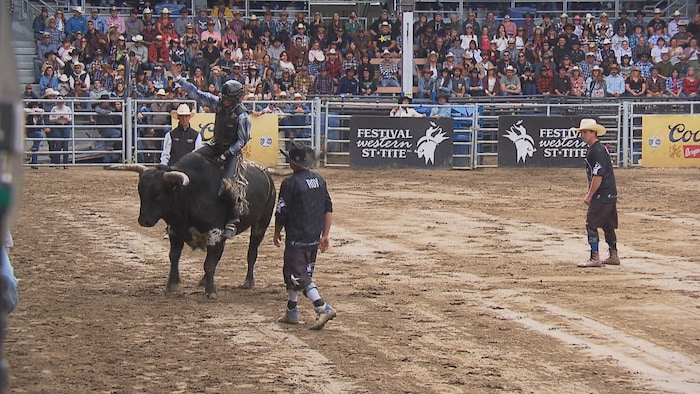 The rodeo is part of his life routine. For me it's like lunch. I've gotten used to it. I've been doing it since I was five years old. I started with calves and then with steers. he explains.
Although he suffered fractures and concussions, Jeremy Maisonneuve has no intention of abandoning his passion. He says any activity carries risks.
At first my parents would have liked me to choose something else, something a little less rough, but over time they understood. he said.
I plan to make a career and make a living from bull riding.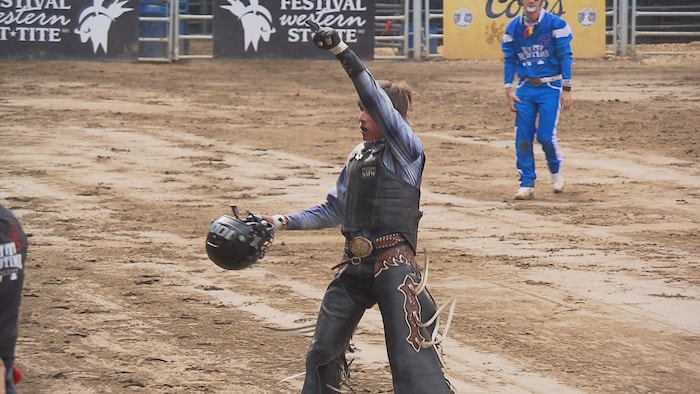 Jérémy Maisonneuve participated in the 55th Western Saint-Tite Festival. (Photo: September 16, 2023)
The youngest participants in the 55th Saint-Tite Western Festival rodeos were 10 years old.