Apple's competitor is joking and repeatedly lashes out at the iPhone maker. But what reason does Samsung have for mockery and malice? Depending on the perspective, a comprehensible motif.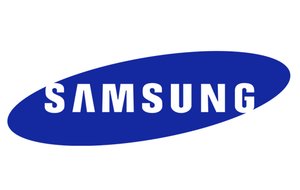 Even before the iPhone 14 was presented, Samsung couldn't help but make fun of Apple and its users. In a video, the Koreans denied the Californians from Cupertino any will to innovate, both Apple and the new iPhone stand for boredom and despondency. Now, after the presentation of the new Apple cell phones, Samsung steps up again.
Samsung makes fun of Apple and the iPhone 14
In a series of tweets combined with a kind of countdown, Apple is reminded that, for example, they have been offering flexible and foldable smartphones for over 2 years.
In another tweet, Samsung targets the camera. One congratulates somewhat cynically on the new 48-megapixel camera of the iPhone 14 Pro and iPhone 14 Pro Max. At the same time, however, Samsung reminds that 108 megapixel cameras have been installed for more than 2 years and 6 months. In short: Apple takes its time and doesn't even catch up directly with the competition.
How right is Samsung with this?
But does Samsung really hit a sore spot with all the points mentioned? Objectively, Koreans don't lie. To this day, Apple rejects foldable smartphones. Rumor has it that they are experimenting with it in the laboratory, but such a flexible iPhone could only be available in a few years. After all, Apple should still not be convinced. As is well known, such devices are still anything but perfect, too many compromises have to be made.
Even before the presentation of the iPhone 14, Samsung made fun of Apple in this video:
And the camera? Samsung isn't lying here either, but it is hiding the well-known fact that megapixels alone do not make good pictures. Features such as sensor size and last but not least the software (keyword: artificial intelligence) are much more important these days. Just looking at the number of pixels does not allow any conclusions to be drawn about the actual quality.
Bottom line: Samsung is basically right, but happily and intentionally withholds the whole truth in these mocking tweets.