Dozens of students kidnapped by bandits from a school in Nigeria earlier this month have been reunited with their families, the region's governor announced.
As reported by The Associated Press, the Zamfara state government's Bello Matawale said in a statement on Monday that around 70 students were rescued with the help of some bandits, who expressed their sincere regret. The students were returned to their families late on the night of 12 September.
A large group of bandits abducted students from Kaya village in northwestern Zamfara state on September 1, forcing authorities to close about 30 primary and secondary schools across the region.
Mohammad Shehu, a police spokesman for the area, said in a statement at the time of the mass abduction that "armed bandits" stormed Government Day Secondary School in the remote village, abducting a total of 73 children.
"The kidnapping followed an attack on the school by a large number of armed bandits," the police command said earlier this month.
It added, "A search and rescue team has been deployed to work with the military to locate and rescue the abducted children. Security beefed up to prevent further attacks on Kaya village and communities Is."
Police confirmed that five of the 73 students were found safe a day after the attack, reports Nigerian news agency Almanac, after some bandits allegedly returned abducted students.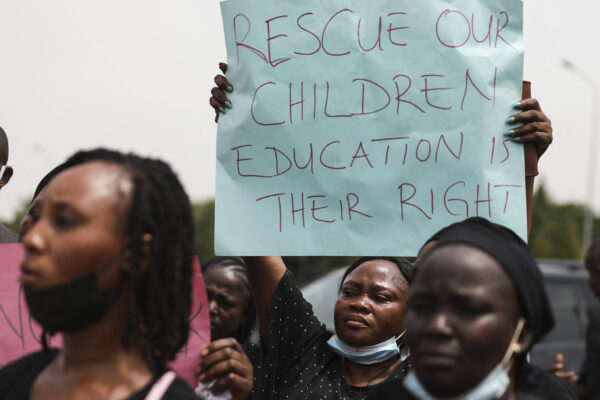 In response to the mass kidnapping, the United Nations Children's Fund (UNICEF) said in a statement on 3 September that they "strongly condemn" another attack on an educational institution in Nigeria.
"We reiterate that attacks on schools and kidnapping of learners are a gross violation of children's rights, and a terrifying experience for children – one that can have long-term impacts on their mental health and overall well-being," Peter said. Hawkins, UNICEF representative in Nigeria.
"Schools must be safe; No child should be harmed because they went to school, and no parent should grieve for sending their children to learn," he said.
According to a 2018 United Nations report, more than 1,000 children have been abducted in northeastern Nigeria by Boko Haram since 2013. Boko Haram, literally meaning "Western Education is Prohibited", is a terrorist organization founded in 2002 and based in northeastern Nigeria. .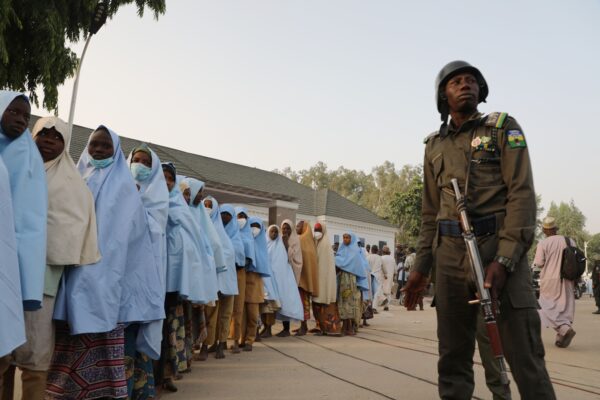 Some fear the bandits are somehow linked to the terrorist group in the Northeast, who kidnapped 276 schoolgirls in Chibok in northwestern Zamfara state in 2014, prompting international condemnation for the #BringBackourGirls campaign.
More than 100 of those girls are still missing, though two were recently revealed years later, both of whom had children with militants whom they were forced to marry. Zamfara has been one of the states most affected by the abduction crisis.
The Associated Press contributed to this report.
from ntd news
.
This News Originally From – The Epoch Times