With the Ambeo Soundbar Plus, Sennheiser is planning a new sound bar. Amazon.com lists the device even before the official announcement.
That's right, someone at the online retailer accidentally flipped the switch too early. So we not only catch a glimpse of several photos of the new Sennheiser Ambeo Soundbar Plus, but also get an insight into the functions. Accordingly, this is a 7.1.4 soundbar that doesn't include external rear speakers or a subwoofer. However, optionally available subs can be connected – up to four in parallel.
In addition, the bar should also be capable of performing automatic room calibration, as is becoming more and more common with soundbars. Seven full-range drivers and 4-inch dual subwoofers are integrated here for powerful bass. In addition to Dolby Atmos, the Sennheiser Ambio Soundbar Plus supports Dolby Atmos and DTS:X and even Sony's 360 Reality Audio. Stereo sound can also be converted to surround using virtualization. There are three presets for this: Light, Standard, and Boost.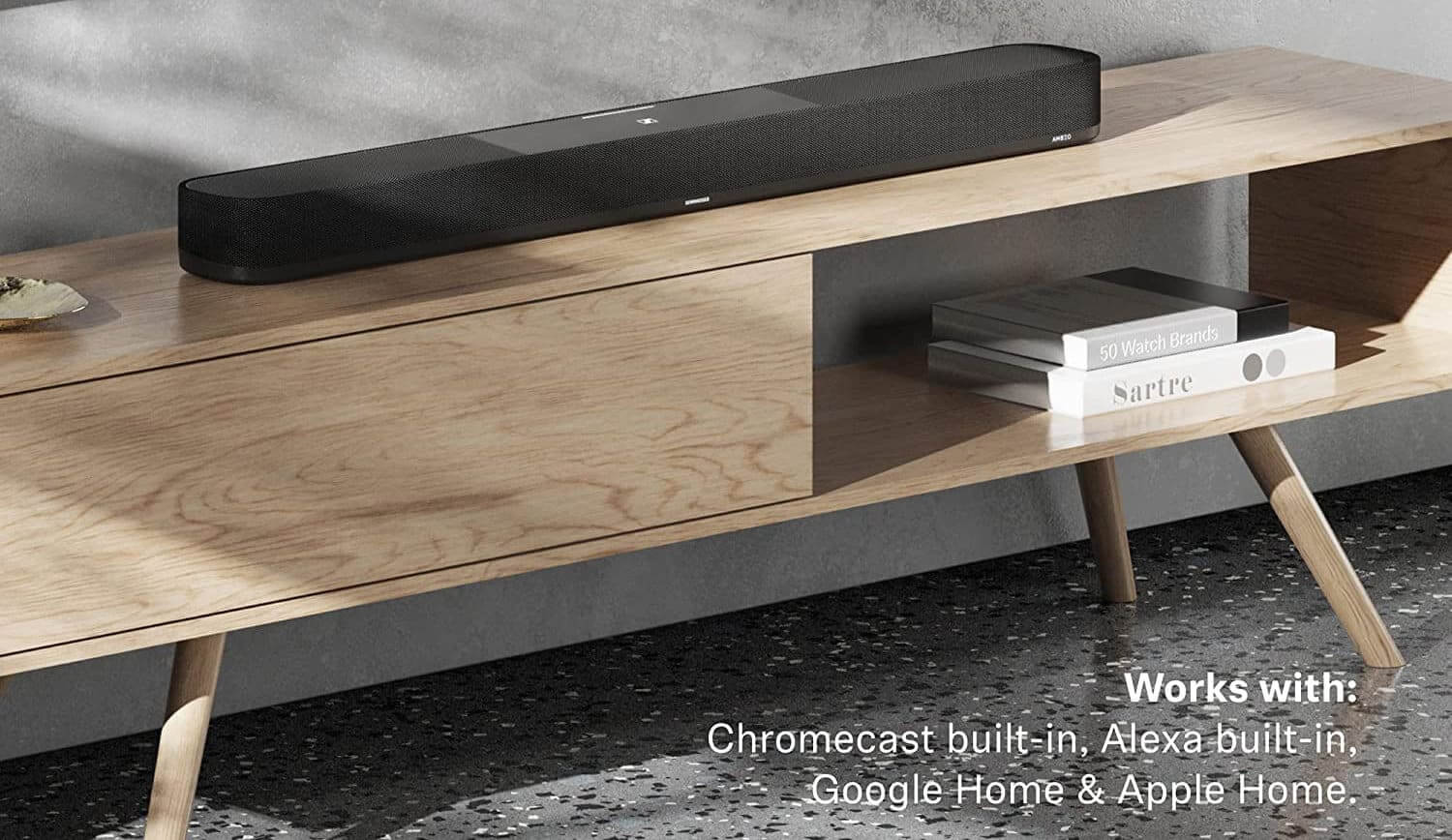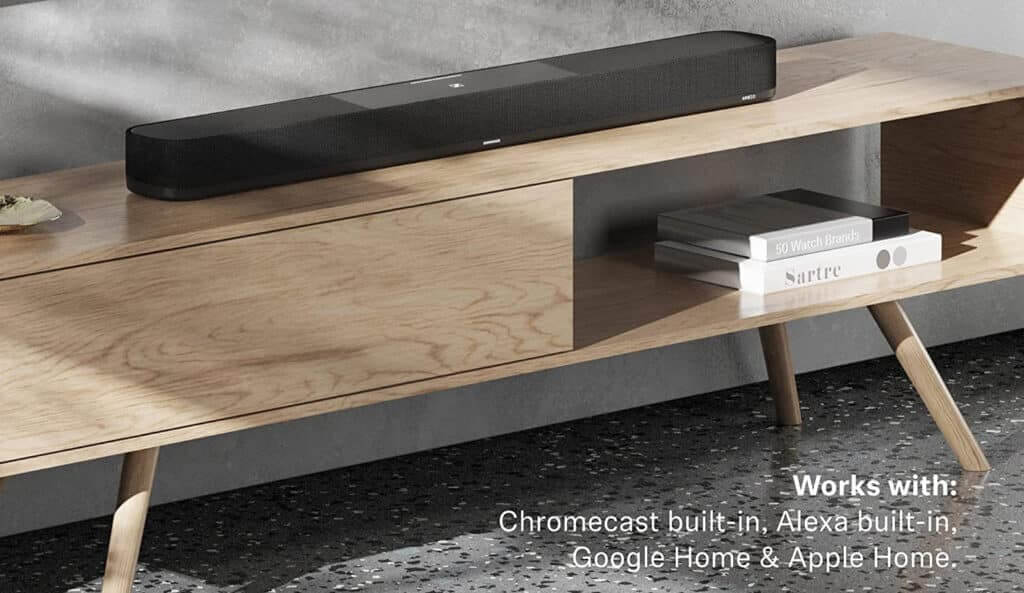 There is a function to increase the dialog volume as well as Night Mode which can reduce the dynamics. The sound bar operates either through the official Smart Control app for Apple iOS and Android, or via the included remote control. The Sennheiser Ambeo Soundbar Plus's smart functions have Alexa built-in and control via Google Home or Apple Home.
Sennheiser Ambeo Soundbar Plus: the price could be around 1,500 euros
In addition, the soundbar is equipped with Tidal Connect with support for Spotify Connect, Dolby Atmos Music as well as Apple AirPlay 2 and Chromecast built-in. Those who are not dependent on transmission via HDMI can also connect devices via Bluetooth. According to initial speculations, this model could retail for around €1,500. The price will still be at the flagship level, but it will be much cheaper than the launch price of the first Ambeo model. However, Amazon.com hasn't given a price or a delivery date yet.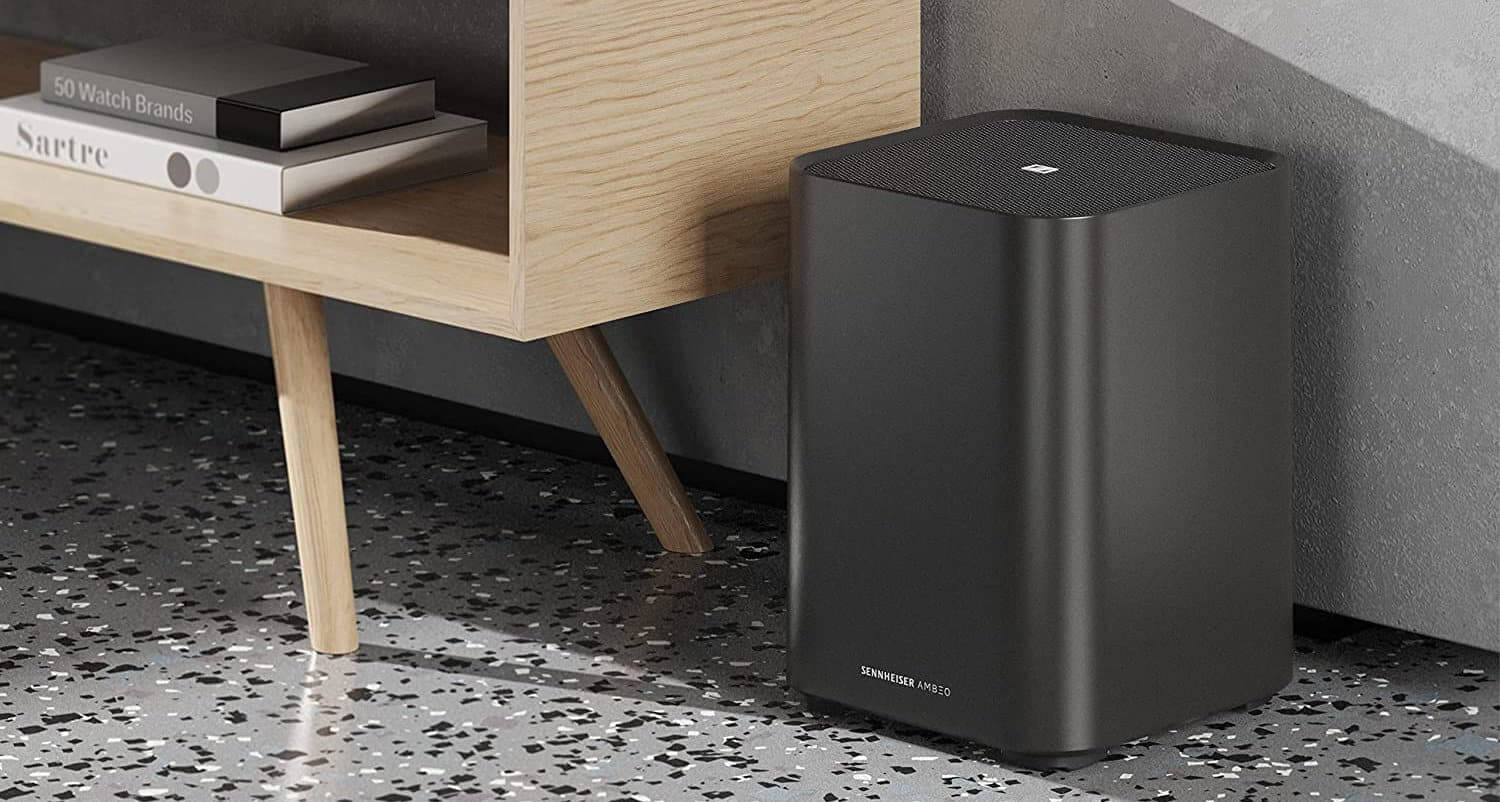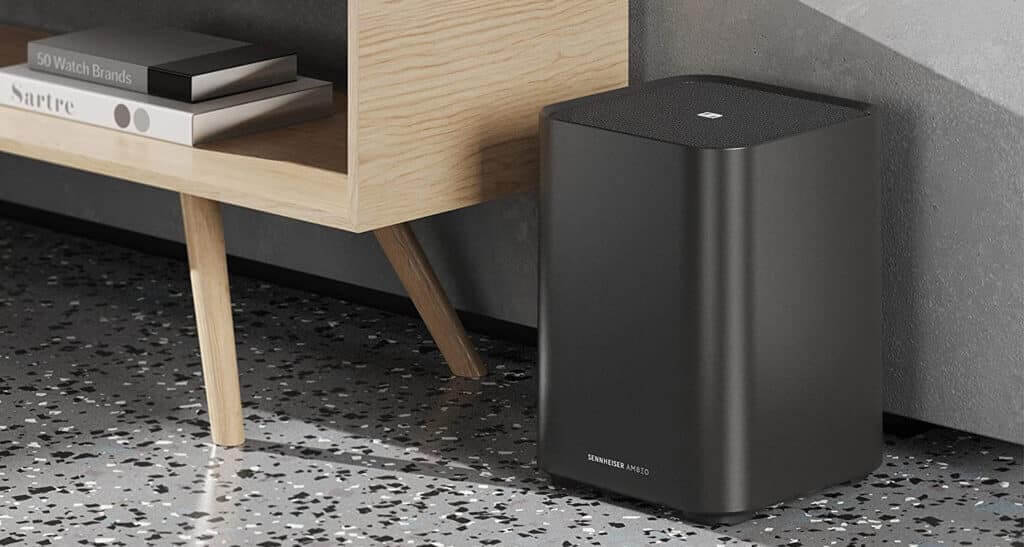 Incidentally, Amazon.com already lists the Sennheiser Ambeo Sub – the price and delivery date are also missing here. The 8-inch subwoofer is said to clock down to 27Hz and include a 350-watt Class D amplifier. Connections to the Ambeo soundbar are wireless. The Ambeo sub also has a far-field microphone for calibration.
Sennheiser is likely to introduce both the new Ambeo Soundbar Plus soundbar and the Ambeo Sub at IFA 2022.