After announcing its intention to replace traditional mirrors with a device with cameras, the General Directorate of Traffic (DGT) has launched its DGT 3.0 project, its 'Big Brother' with which they can help drivers and vehicles in Spain. Want to know and monitor activities. To provide more safety on the road from 2026. A platform in which different technologies will be used, such as Intelligent cones that will warn of road closures in real-time,
DGT 3.0 is a platform that takes advantage of the proliferation of vehicles with 5G technology and internet connections to track and monitor the movements of drivers in Spain. a system that Will allow "up to 80% reduction in traffic accidents" and provide real-time traffic information for "safer and more intelligent mobility," according to the agency. A network to which the smart cone that DGT is already testing will be connected.
Like the V-16 lights that will replace the warning triangles and be attached to the DGT 3.0 platform to warn if the car has encountered an accident or breakdown; New intelligent cones from the Central Traffic Headquarters will allow the agency to deliver warnings in real-time and in the cars' GPS navigators Affected class in their travels whether for any type of event, work or claims so that they can choose their itinerary better.
real-time alerts
Central Traffic Headquarters has already used this technology in the Gran Fondo Ozzaro-Fin do Camino cycling event which was held on 10 July on the Costa da Morte in Galicia. In this they used both the V2 beacons associated with the start and tail cars of the competition, as well as Smart cones located on the streets around the route of the sporting event which issued the information to DGT 3.0.
Certain cones developed by the company Netun Solutions allow to provide accurate and updated information via the Internet in real time on sections under maintenance, work or traffic reduction. In the case of a sporting event, these connected devices send their location data and, once processed and through Traza, the DGT application to the sports authorities, Worked to immediately illuminate the affected roads to race.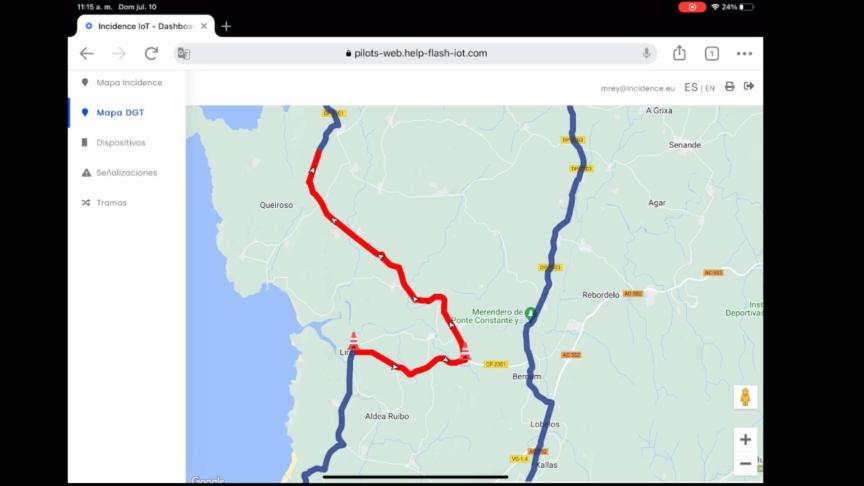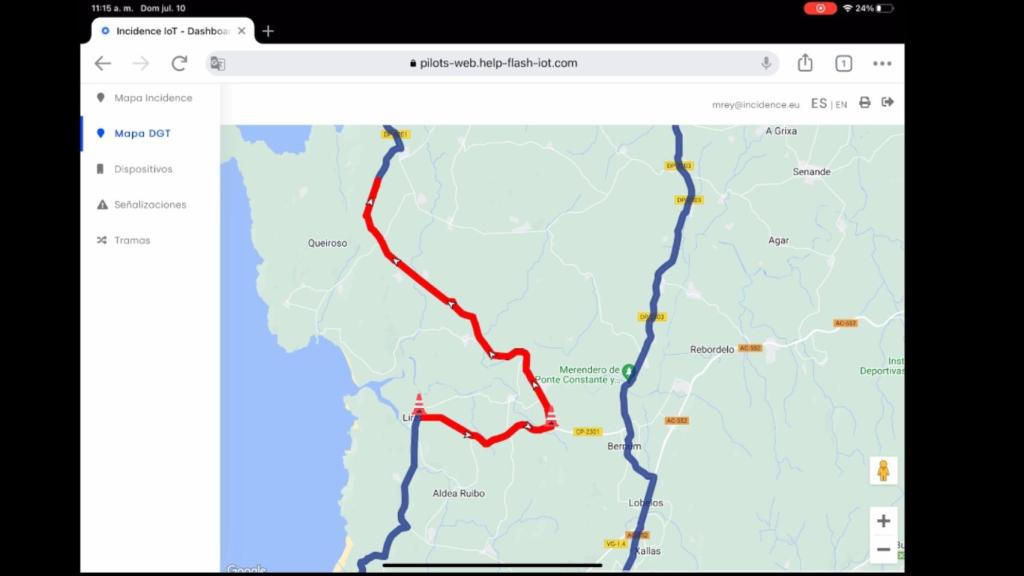 in the future, and thanks to these cones, drivers who can use GPS Find out if the road they're traveling on has been hit by an unexpected blockage, The technology is not currently available, but DGT did a pilot to fine-tune it; and whose results have been "very positive, as it allowed testing of the system's full operation", as the agency explains in a statement.
With these cones connected, Central Traffic Headquarters intends that drivers can know ahead of time If they are going to face some kind of force majeure on the road, The intention of the organization is that any future user can know which part of their trip a sporting event is taking place and the reductions caused by it, to find an alternative route or simply to know how much of this situation is happening. Will last long
manage traffic
The purpose of Central Traffic Headquarters is that these intelligent cones allow them to communicate with vehicles, but not only that, as they also hope that Be the new traffic management tool, This is because they are used to see how a sporting event is progressing in real time and as vehicles move on other routes to avoid traffic jams and accidents.
In addition to cycling tests, the Directorate of General Traffic's new intelligent cones are also interesting to use in other types of sport races, demonstrations or. Any other type of incident in which it is necessary to cut the road,
DGT 3.0 aims to create a network of connected users who, anonymously, provide valuable information to other drivers and, at the same time, can consume it and thus avoid traffic accidents. a system in which the body has been working for four yearsThis includes real-time information about the position of the crane, alerts from operators on the roads, the location of vehicles parked on the road, as well as the proximity of cyclists, and more