3-year-old Brazilian twins who were fused at the head have been successfully separated with the help of virtual reality.
Bernardo and Arthur Lima underwent surgery in Rio de Janeiro under the direction of Great Ormond Street Hospital in London. for the first time, Surgeons from Brazil and the UK used VR headsets and worked together in the same "virtual reality room".
The teams spent months testing techniques with virtual reality projections of the twins based on CT and MRI scans.
Founded by Dr. Jilani in 2018, Gemini Untwined, according to the charity that funded it, was one of the most complex separation procedures ever completed.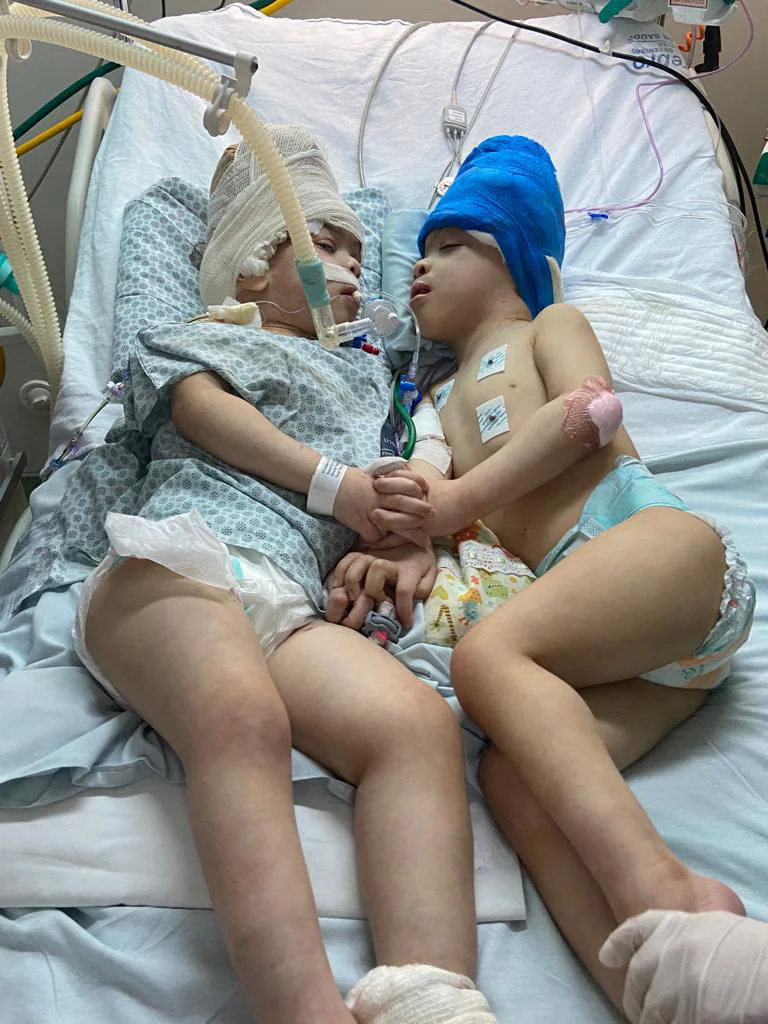 "It's just wonderful. It's really cool to see the anatomy and do surgery before kids are put at risk." Dr. Jilani said. "You can imagine how reassuring this is for surgeons. In some ways, these operations are considered the most difficult of our time, and performing them in virtual reality was actually the equivalent of putting a man on Mars."
Dr. Jilani said that he was "absolutely ruined" After 27 hours of operation, in which he took only four 15-minute breaks to eat and drink, but what was "admirable" To see the family feel "happy" afterwards.
He said that, as with all conjoined twins after separation, the children's blood pressure and heart rate were "through the roof" until they met again four days later and touched hands.