There are four plots of land for sale in Breitenbach (SO). The municipality has laid down clear conditions.
There are large pieces of land that are currently for sale in Breitenbach SO. And they are in a prime position, says municipal administrator Andreas Dürer. "You can see the Jura range and the village. A wonderful sight. Plus, you can reach the village center in five to seven minutes and the school facilities are right next door."
The land belongs to the municipality since 2018 which had bought it from Virasat. Now Breitenbach wants to resell the building's land and has set up an auction. However, there are clear conditions for this:
Only private individuals, not companies, can participate in the auction.
Anyone who wishes to bid must remain at Breitenbach until the end of March 2022.
The building land has to be constructed within two years, otherwise the community will buy back the land.
Resale of building land is prohibited for the next two years.
Only one family house can be built per lot.
Breitenbach land sale
The Municipal Assembly wished that only the local people had the opportunity, explains Andreas Dürer: "The building plot has become extremely difficult to find". So the intention is to give Breitenbach's youth the opportunity to live in the village and build a home here.
When asked, several real estate experts said that it was not every day that construction land was auctioned by municipalities. Marcel Müller, who is responsible for the mortgage and loan business at Balois Bank Soba, says, for example, that he has never seen it before.
Land is not a deal
Buildings or building lands are often auctioned off during bankruptcy or inheritance proceedings, but it is rare for municipalities to auction building lands and only to private individuals or even local people.
Marcel Müller is convinced it can be meaningful to the community. Construction of land for single family homes is extremely rare. If there were still empty parcels, they would have changed hands at a higher price.
Wiesendangen (ZH) also holds auctions, but for all
The municipality of Wiesendangen near Winterthur also owns the construction land and wants to sell it. The project was approved by the municipal assembly, but the municipality is still awaiting government council approval due to the zoning of part of the access road.
Mayor Urs Borer says selling only to locals is not an issue. Single-family or small multi-family houses are possible on building land.
Recently, Wiesendangen sold over 2,000 square meters of building land to a real estate company, taking in about five million francs.
Plots in Breitenbach also won't be a bargain. They are each about 800 square meters and have a minimum bid of 650 to 750 francs per square meter, so that sales income of at least 600,000 francs per plot can be expected. In addition, parcels are not sold at a fixed price, but are auctioned off to the highest bidder. "It is in the interest of the taxpayer that the amount related to the sale arises," explains municipal administrator Andreas Dürer.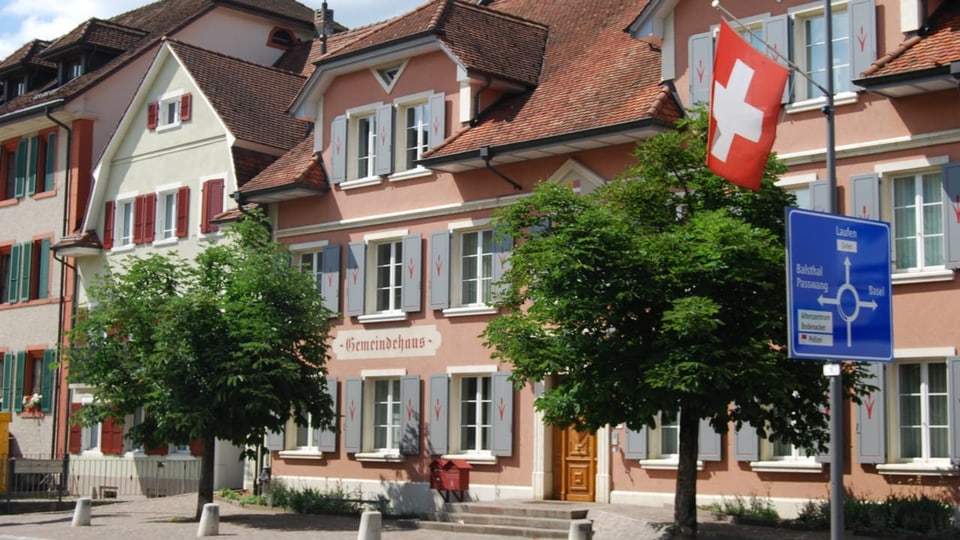 It is therefore not certain that all the plots in the end actually belong to one of Breitenbach's 4000 inhabitants. If there were no buyers in the first round, the city council would determine how to proceed, Durr says. He believes that then everyone will be allowed to buy. This would probably be even more attractive to the municipal treasury.
Cities can no longer sell land
Land sales have been discussed and voted on in various cities and large communities in recent years. This is within the framework of the so-called "soil initiative".
Reasonable concerns were accepted by the people in Basel, Binningen (BL), Bulach (ZH), Emmen (LU) and Lucerne. So these communities are no longer allowed to sell the land, but only to entrust it with the right of building or at least to provide a similar replacement.
Appropriate initiatives have recently been launched and presented in Kloten, Creens and Waddensville.