Lionel Messi's life has changed over the years with the level of exposure and admiration of his fans, but, above all, so has his personal life. It was changed 8 years ago with the arrival of his second child with businessman Antonela Roccuzzo.
On September 11, 1015, Mateo became a new member of the couple from Rosario who are Thiago's parents and since then, the model has also shared the growth of the little ones without doubt. "Matu" won the hearts of fans with his antics.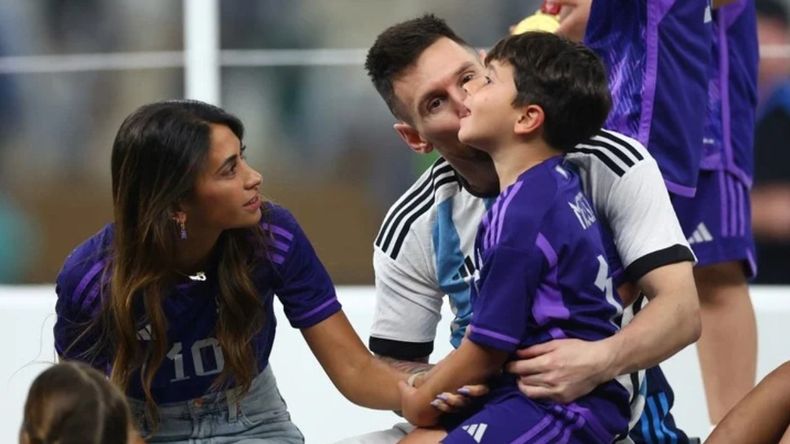 To celebrate the new anniversary of the baby, Antonela did through her social networks where she dedicated a sweet post to him. "Happy birthday boy," she wrote with a heart emoji and added: "We love you forever Matu. 8 years of stealing hearts."
Antonella Roccuzzo Mateo Messi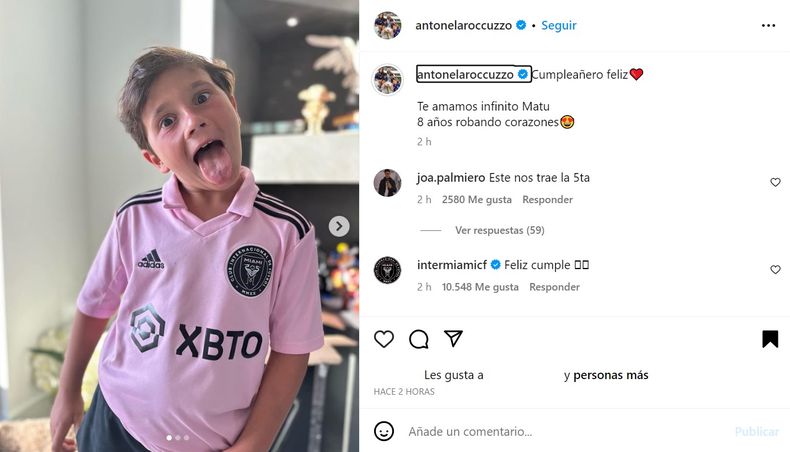 Instagram
The dedication includes three fun photos of the birthday boy nod to Inter Miami where he can be seen wearing the Florida club's pink shirt. The official account of the team led by David Beckham quickly responded with a "happy birthday" and two hearts in the colors of the club, namely, pink and black.
In December 2017, months after the Argentinian wedding that took place in his native Rosario, the world champion talked about how his children were doing. "Mateo… Terrible, he's a character. The truth is that they are very different from each other," La Pulga began by saying during an interview with TyC Sports.
messi harry potter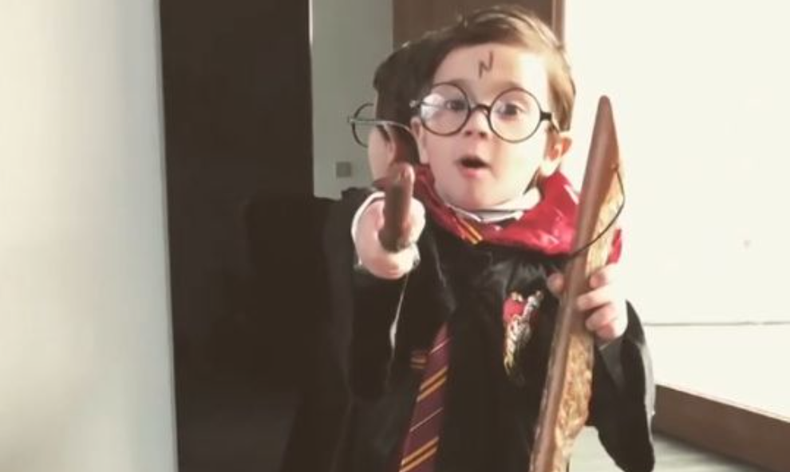 Mateo Messi is a fan of Harry Potter.
The thing is, Mateo got the love of the couple's followers because of his appearance on camera during various ceremonies in which his father had to participate, or even in the videos that the family itself went viral through their social networks.
"Thiago is a phenomenon, better… And the other (by Mateo) is quite the opposite; a son of a bitch," joked the captain of the National Team and added: "It's good to see how different they are from each other."
World Cup album: Mateo Messi's funny reaction when he got his father's statue
Lionel Messi shared a photo on his Instagram showing the reaction of Mateo Messi, his second son, to take the statue of his father for the Qatar 2022 World Cup album.
The original photo was taken by Antonela Roccuzzo, who uploaded the photo to a story tagging 10 of the team along with two emojis of a face with heart eyes.
In the photo you can see Mateo smiling from ear to ear picking up the Leo figurine with both hands. The Spiderman t-shirt and the child's messy hair add to the softness of the image.