Overall factory activity in the Lone Star state continued to expand at a solid pace in September, according to a Dallas Fed survey, although some specific manufacturing gauges softened along with an increase in reports of supply-chain problems.
Texas business executives respond to the monthly Dallas Fed Texas Manufacturing Outlook Survey, released September 27, highlighting growth in shipments, employment and capacity utilization to help lift the headline Production Index – Manufacturing Conditions in Texas a major measure. The production index rose to 24.2 in September, up 3.4 percentage points from 20.8 in August.
"The reading was well above average and was indicative of solid production growth," the Dallas Fed said in a statement, noting mixed movement to other measures of manufacturing activity.
The shipment index rose 3.5 points to 18.7 in September, the employment index rose 4.4 points to 26.3, and the capacity utilization index rose 2.8 points, the survey showed.
However, demand indices declined during the month. The new orders index came in at 9.5 in September, down from 15.6 in August, but slightly above the series average of 6.5. The order index's growth rate fell eight points to 2.5 in September.
As per the survey report, an executive in the field of printing and related support activities said, "We are more busy this month than last month, and the orders coming in at this time are surprisingly strong."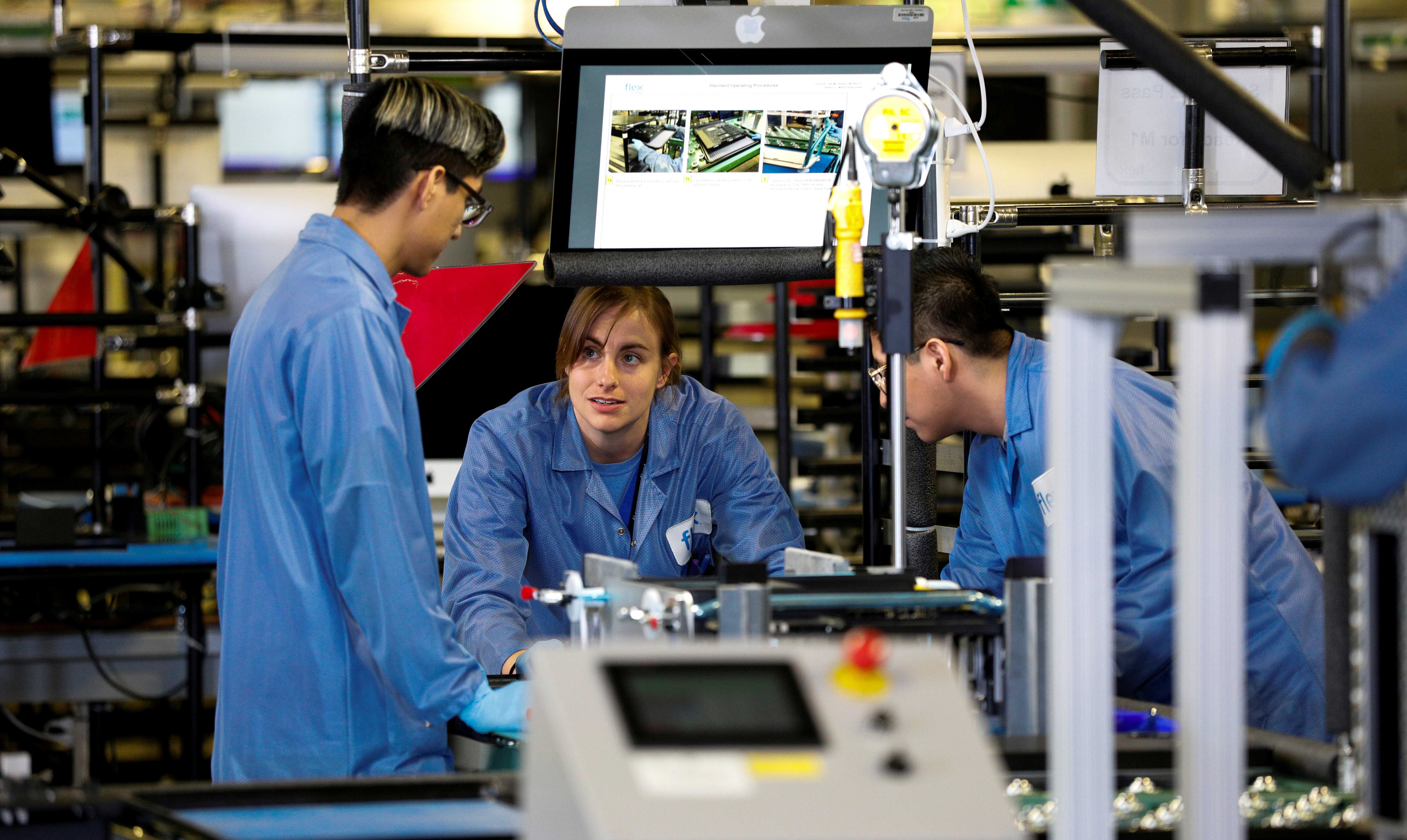 Sensitivity to broader business conditions remained mixed in September, with the General Business Activity Index falling 4.4 points in September, though it remained in positive territory at 4.6 per cent. A reading above zero indicates expansion, while a reading below that number indicates contraction. The Company Outlook index fell 14.3 points to negative 2.8 in September.
An executive in the fabricated metal manufacturing sector said, "We are seeing the onset of a slowdown in capital projects, and our requests for quotations have also slowed down.
"The projected tax hike in Congress creates uncertainty for our business," said another in the non-metallic mineral products manufacturing sector.
The six months ahead manufacturing picture from August to September worsened, with the forward-looking headline production index falling 2.5 points to a still positive 41.8.
An executive in the machinery manufacturing sector said, "I expect the economy to deteriorate further in the next 18-20 months with increased taxes and inflation.
The future outlook for general business activity fell 3.6 points to 11.5 in September and the company's outlook fell 4.9 points to 12.7.
"We are still cautious about the next six months; There are many threats that have not gone away," said an executive in the transport equipment manufacturing sector.
An executive in the primary metal manufacturing sector said, "Inflation will continue."
The September survey included a supplementary section on supply chain disruptions.
When asked whether they are currently experiencing supply-chain disruptions or delays, 64.5 per cent of the responding executives replied in the affirmative, up from 61 per cent in June and 35.5 per cent in February. .
A machinery manufacturing executive said, "Due to the long delivery time, we are facing problems with most of the materials.
"We are experiencing a huge increase in the prices of some raw materials and are unable to fill some vacancies even at higher salaries. This is putting enormous pressure on the company both financially and operationally," said a food manufacturing executive.
While six-month forward expectations for raw material paid prices eased 0.4 points to a high of 55.3, the realization price index climbed 4.8 points to 44.6. The expectation for businesses to raise their selling prices six months down the road suggests more pressure on the rate of consumer price inflation.
.
This News Originally From – The Epoch Times