British company BAC was one of the brands in the spotlight last Car Week in Monterey, California. And the strange single-seater Mono 2024 is becoming one of the most popular toys in the highest ranks.
This happened with the first unit delivered, which is also tailored to the customer, who by the way He has "revealed" his love and taste for Mercedes AMG F1 and BAC to have spoiled him a lot Well, some details have been added to the body, which was originally painted in a liquid silver tone with a metallic finish:
Accents in "turquoise" ("Aegean Sea," it says in the catalog) on ​​the rear spoiler, on the wheels, on the rear-view and side mirrors.
In the engine compartment, it features a design that mimics the checkered flag
It features carbon fiber parts with a natural finish
The small cabin also features turquoise accents, an embroidered headboard and a red peephole for the steering wheel.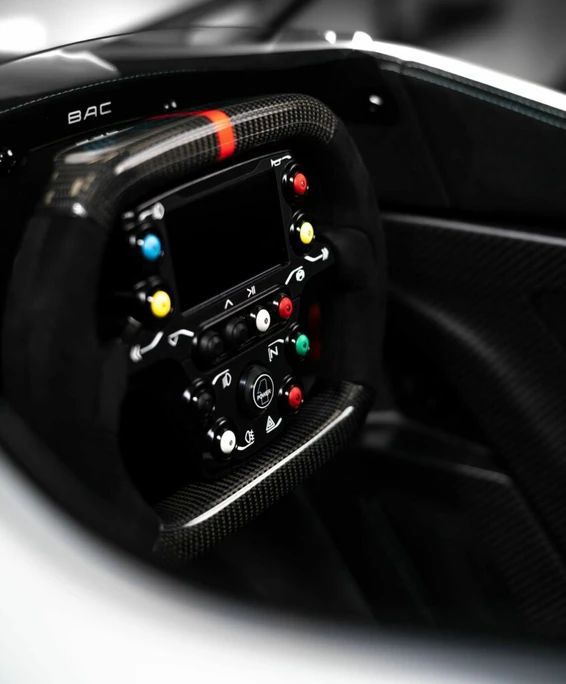 The mechanical part remains intact, and that's a good thing, because the Because the BAC Mono is so small and light, it has an excellent power-to-weight ratio. Imagine the feeling of thrust behind the wheel… If we then add that the engine reaches its maximum up to 8,000 rpm without any boost, we have a real "big boy/girl's toy".
"We offer each customer the opportunity to create a unique supercar, an extension of their personality that creates a connection between art and machine.

Ian Briggs, co-founder of BAC.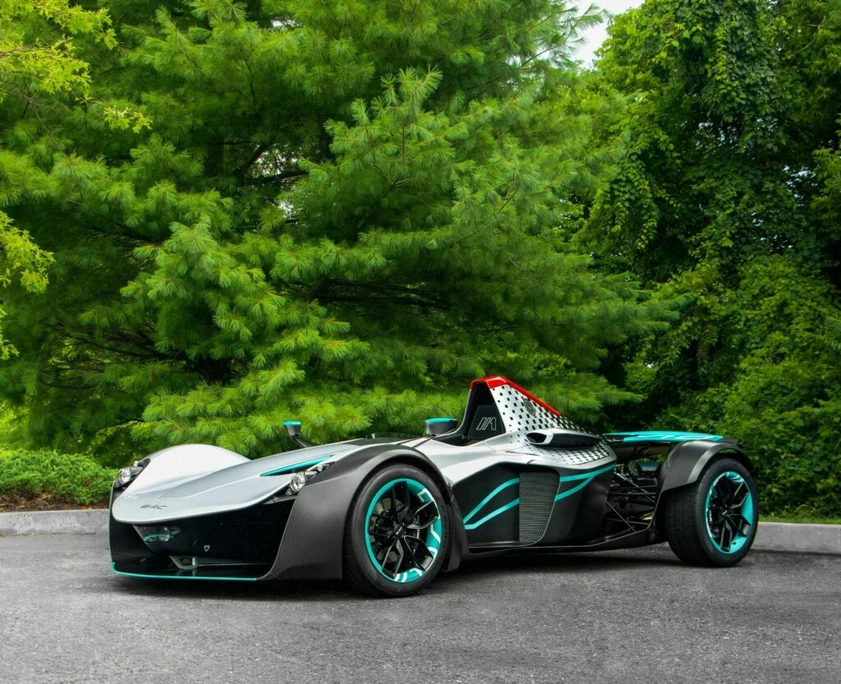 BAC Mono:
Engine: 4 cylinder, 2.5 liter NA