With no cars, no streets and with almost zero carbon emissions, the construction of the Line is progressing in Saudi Arabia to be the first future city, entirely with renewable energy and the concept of architecture is completely different from traditional cities.
As part of the Saudi Vision 2030 project, the Line is part of Neom, a $500 billion captive 18 square kilometers of land sitting on top of the northern Red Sea.
And it is in the historical province of Tabuk, where the set of megaprojects that make up the Neom smart city complex is being built. These include Neom Bay and Neom Bay Airport, as well as the floating industrial complex known as Oxagon and 6,500 hectares of farmland.
Line construction progress
After the end of 2022, work began on the Line, the crown jewel of NEOM, with the first fortifications, to complete the 170 kilometer long structure, which will stretch from east to west from the coast of the Red Sea. Tabuk.
A horizontal air concept, the unique design presents its central open space, flanked by two 500 meter long tower blocks, in a city that will support a population of ninety million people.
Designed as an alternative to the traditional structures of the city that extend in every direction from the central point, the Line will put residents within a five-minute walk of all their daily needs.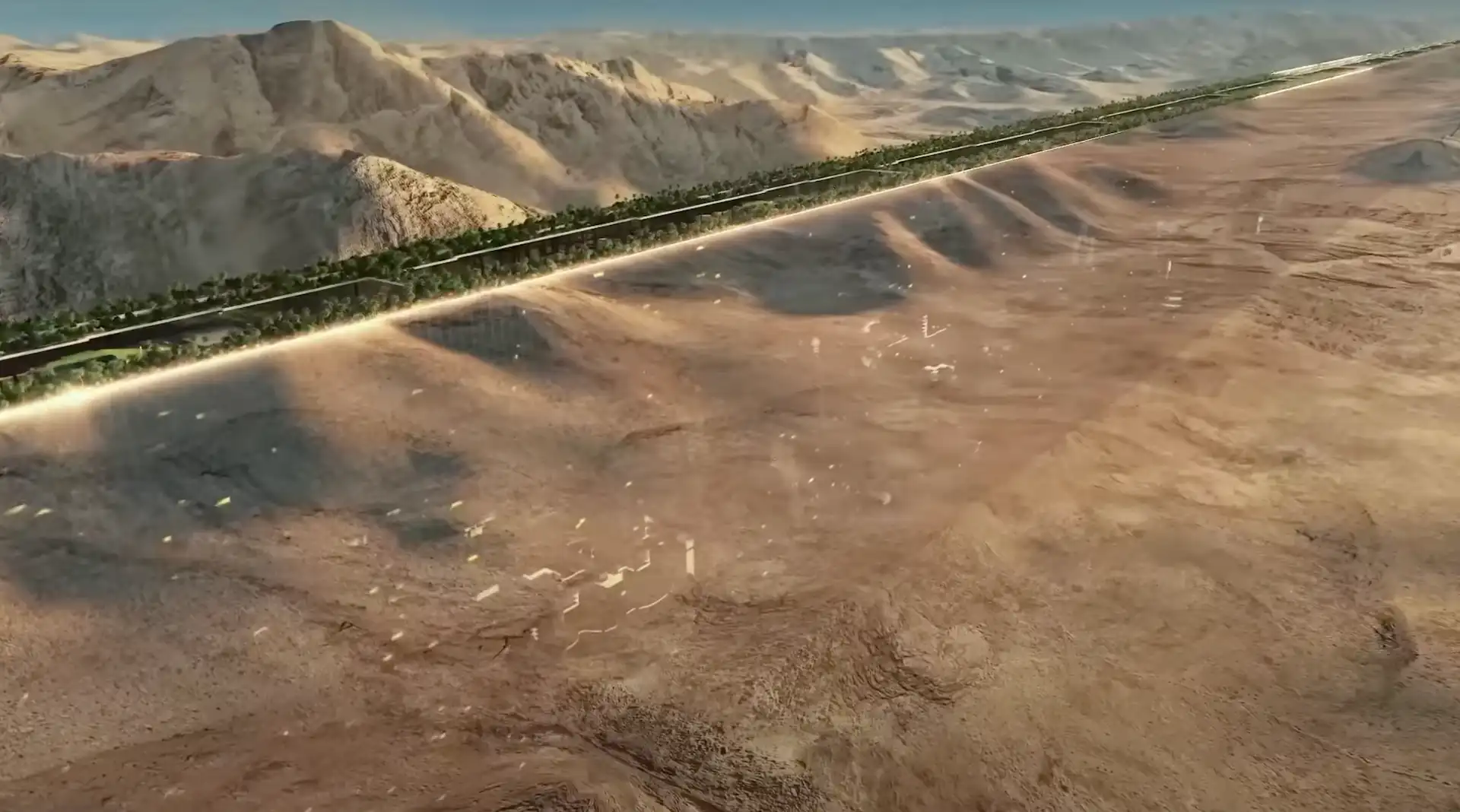 A very free natural corridor in the desert
Another benefit of the city's unique design is its low impact on nature and biodiversity. The linear model does not affect the natural resources of the region like traditional expansion, but rather the flow of selected water and wildlife will be integrated into the city plan.
The impressive mirrored surface of the Line building will also receive front-end treatments to prevent bird collisions, and the structure will combat migratory patterns.
For a project of this scale and ambition, the Neom team explores and designs a modular design to reduce environmental impact and construction time. In addition to being 100 percent recyclable, precision steel structures can be fabricated off-site, simplifying on-site assembly and speeding up the construction process.
There is no exact installation yet. But every day the construction of the Line proceeds to the first city of the future. But Saudi Arabia is starting to achieve it by 2030.